Eastern- vs. Western-Style Massage: Which is Right for You?
---
By Myles Vives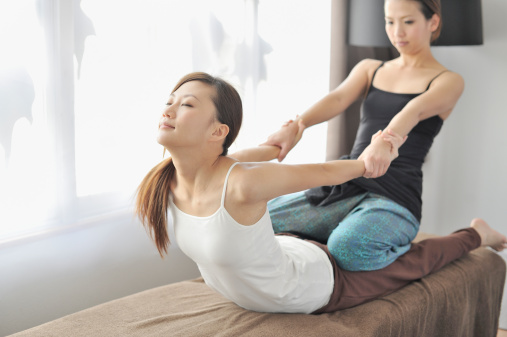 Massage is not as simple as getting or giving a relaxed rub down. Much thought, science, and tradition goes into the technique behind your massage, and the method used will vary greatly depending on whether we are discussing Eastern or Western massage styles.
The primary purpose of Western massage is to relieve tense muscles and promote an overall sense of relaxation. In contrast, Eastern massage takes a more holistic approach, balancing the body and all of its parts, including the nervous and digestive systems.
Eastern Massage Overview
You'll notice that Eastern massage is drastically different from Western styles before the massage therapist even lays a hand on you. Eastern massage begins with diagnosis. The practitioner will feel for the pulse in three positions on the wrist in an attempt to detect imbalances throughout the body. Much like Eastern medicine, the ultimate goal of Eastern massage is to find the root cause of any issues rather than just treating symptoms, such as back pain or tightness.
Special techniques are used to soothe very specific points on the body's energy meridians. This is believed to create healing effects throughout the body.
Let's explore a few popular types of Eastern massage:
Zhi Ya – This Chinese massage is based on acupressure. Here, the therapist addresses issues and attempts to bring the client into balance by pinching and pressing acupuncture points. The practitioner will push or apply pressure to specific points on the body that connect to nerves. The pressure is meant to create a reaction in a specific part of the body, depending on which point is pressed.
Tui Na – This form of massage is most similar to Western massage in that if focuses on the stretching and kneading of muscles. Tui na differs from Western massage techniques in that its end goal is to relieve tension over a larger space of the body by focusing on the entire muscle. This massage is generally used in conjunction with other Chinese medicinal practices to treat the entire body.
Shiatsu – Shiatsu incorporates the techniques of zhi ya and tui na with other methods, such as rolling, vibrations, and strumming on the body. The therapist will use his or her fingers, thumbs, and palm to apply pressure to the muscles. This is a very popular type of massage that you will often find on the menu of many Western spas. A Journal of Holistic Medicine study found that shiatsu massage helped alleviate pain and anxiety in patients over time.
Ayurvedic Massage – Yoga and meditation play a very large role in Ayurvedic massage, and the massage is almost never done in isolation. Just as with Ayurvedic medicine, the purpose is to bring the body into balance by balancing energies. This is done through a variety of methods, including massage. In an Ayurvedic massage, the therapist will use heated herbal oils on the skin to help relieve tension.
Thai Yoga Massage – Not just a massage, this ancient healing technique combines acupressure, Ayurvedic massage, and assisted yoga techniques. It is essentially a form of yoga where the person receiving the massage remains completely passive. A 2005 Journal of Bodywork and Movement Therapies article found that patients who suffered back pain saw a 50 percent reduction in pain after receiving Thai yoga massage for three weeks.
Balinese Massage – Balinese massage was developed in Bali and uses a combination of massage techniques to relax and heal the body. These techniques include skin rolling and flicking, acupressure, percussion, firm and gentle stroking, and the application of essential oils. The ultimate goal of Balinese massage is to help stimulate the lymphatic system and improve blood flow.
Western Massage Overview
Western massage promotes relaxation, circulation, and motion and relieves muscle tension. Apart from the general five strokes of gliding, tapping, vibration, friction, and kneading, contemporary Western massage techniques include:
Swedish Massage – Most massage therapists begin by learning Swedish massage techniques. During a Swedish massage, the therapist will apply massage oil or lotion and use long, smooth strokes called effleurage in addition to other strokes commonly used in Western massage, such as kneading, stretching, friction, and tapping. The purpose of a Swedish massage is to promote relaxation and improve circulation, but it may have other benefits. A Complementary Therapies in Clinical Practice study found that Swedish massage may help reduce blood pressure in patients with hypertension.
Deep Tissue Massage – This type of massage focuses on realigning deeper layers of muscle and connective tissue. Its movements are similar to that of Swedish massage, but they are more intense because they are meant to go deeper and reach deeper layers. Those who seek a deep tissue massage are often looking to treat chronic pain caused by tight muscles.
Myofascial Release Massage – Myofascial release massage works much in the same way as traditional Western massages in that its goal is to loosen and relax muscles by using pressure and gentle manipulation. Where this method differs, though, is in stretching. Myofascial massage relies on intense stretching, sometimes with traction devices.
Soft Tissue Massage – A soft tissue massage is meant to target muscles, ligaments, tendons, and other connective tissue. The practitioner will apply a range of depths and pressures in varying durations based on the patient's specific needs. The purpose of this type of massage is to alleviate aches and pains caused by injury and wear on your body's soft tissues.
Trigger Point Therapy – Trigger point therapy differs from other types of Western massage in that the receiver actively participates in the massage through deep breathing. It is based on the idea that a trigger point in one area of the body may cause pain in another area. By releasing tension in the muscles at the trigger point, you may be able to relieve pain in the corresponding area.
Eastern and Western massage techniques are different, but you don't have to choose just one or the other. As with anything, the best approach is to learn about your available options and choose the one that is right for you.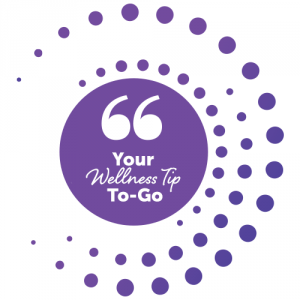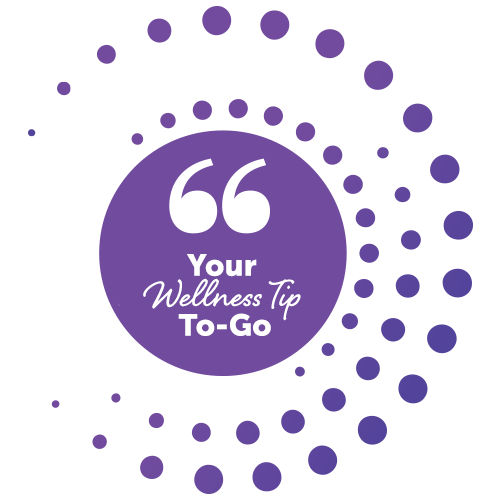 Your Wellness Tip To-Go:
Ready to book a massage at your favorite local spa or want to learn more about massage? Find out what best suits your "kneads" on our massage page!