Getting Your Zzzzzz's with Technology
---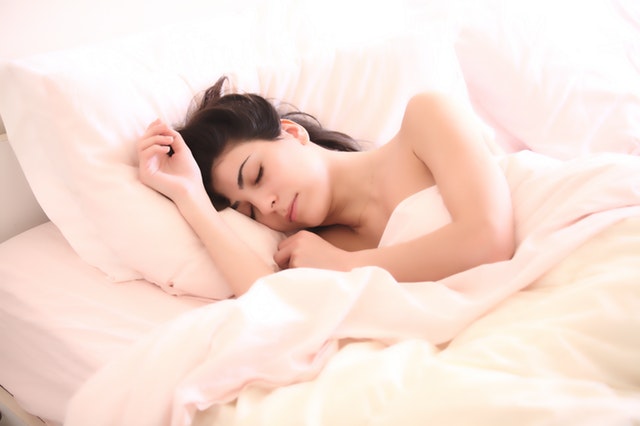 Experts agree that you should put away your tech before bed, as screens are known to interfere with sleep patterns. Their reasons are valid but we think that a little technology while you sleep could help you wake up more refreshed than ever.
Why Trackers Help

Sleep is precious and not something we want to waste. That's why it's important to understand why you might not feel as rested as you could when you wake up from even a full night of sleep. Fitness trackers monitor your sleep and activity patterns and collect your very own personal data.  And they can help you discover how long you actually get quality sleep (not all sleep is created equal). For example, you can find out how much time you spent in deep sleep as opposed to REM sleep or light sleep.
Tiny is Mighty

The tiny Óurā ring[1] fits on your finger while you dream and measures your sleep patterns. The device assigns you a sleep score based on the quality and quantity of all your snoozes. It also includes a NTC body temperature sensor, infrared LEDs, plus a 3D accelerometer and gyroscope. And the tracking provides you with data that you can actually use. During the day, the Óurā ring also tracks your standard activity levels.
The FitBit Ionic

In addition to advanced fitness tracking, the FitBit Ionic tracks your sleep patterns and provides Sleep Insights, which provide helpful tips for improving your sleep routine. It can even detect issues like sleep apnea. [2]
The Tracking Mattress

Not interested in wearing a watch or ring and changing batteries? The BeautyRest Sleeptracker Monitor tracks your sleep, and there are two sensors: one for you and one for your partner. It also connects with smart home devices like Nest thermostats and Philips Hue lighting.
The Sleep Shepherd Blue Headband

If you're looking for a comfortable non-watch tracker, check out the Sleep Shepherd Blue.  This device tracks your sleep via a biofeedback system with sensors to monitor your sleep patterns. The headband is adjustable and made of a lightweight, breathable fabric.
Gone are the days when people wore how little sleep they got as a badge of honor. Moreover, it's no longer cool to brag that you sleep three hours a night while chugging energy drinks. Now we salivate when we hear someone blissfully got a full eight hours of sleep the night before.
However you choose to improve your sleep quality in 2019, these high text devices could inspire you to hack your way to a better snooze. Or at least, inspire you to hit the hay a little earlier tonight!
Looking for gift ideas? Check out our guide at Spafinder.com
Sign up for exclusive deals and special offers
[1] Oura, "Why Sleep Matters"
[2] VeryWellFit, "The 7 Best Sleep Trackers to Buy in 2018," Alexa Erickson, October 2018