Go Green to Save Money
---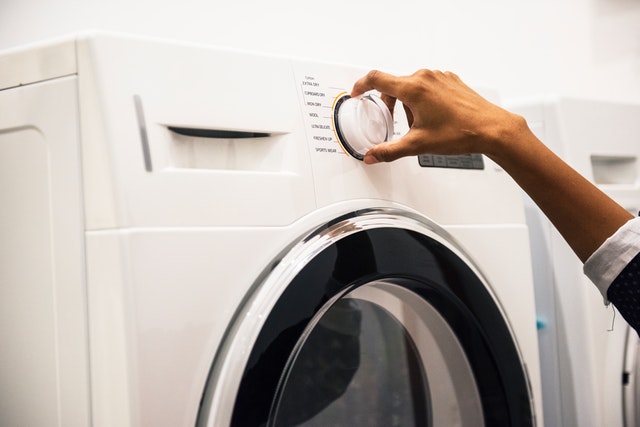 Going green is important and it can also help your wallet by lowering your bills. Plus, thinking green can reduce impulse purchases and change your perspective on spending and conservation. Here are a few ways to save money while also saving the planet:
Go Solar

If you own your own home, consider investing in solar panels. The panels can cut your monthly utility bill in half and you can finance them, using your savings to pay off your solar panels as you go. Also look into charities like Grid Alternatives, which do free installs on low-income houses and free job training on how to install them in various US cities. You can volunteer with on their installs and learn the skills required for employment in the growing solar market.
Chill Out With Your Laundry
When doing your laundry, wash your clothing with cold water only. Not only will it extend the life of your clothing but it will also save on energy costs. A whooping 85 percent of a washing machine's energy cost comes from heating the water it uses. To extend your clothing even further, use a clothesline to air-dry your clothing. Dryers are the number one culprit for destroying or degrading clothing so it makes sense to take advantage of the free dryer outside and use the sun.
Add a Meatless Monday

Grazing land for cattle is the number one destroyer of forests and rainforests so if we reduce our red meat consumption, we'll need fewer cattle– and we can protect those precious resources. Try to add a meatless Monday to your cooking repertoire or go vegetarian or vegan Monday through Friday. This will save you money and make you healthier and fitter. Who knew saving the environment could have so many perks?
Borrow Instead of Buy

Libraries aren't just for books anymore (although you definitely can check out plenty of those). Before you make a purchase, consider checking it out at your local library. Libraries have audio books that download directly to your phone and a large collection of DVDs. Some libraries even have baking pans you can check out. In addition, discounted or free museum entrances, access to online classes and free events for the whole family should make you run to your local library to get a card.
Oh, we have come so far.
E-cycle

E-waste is one of the worst polluters on the planet so before you toss your computer, cell phone or tablet, check with your local city to see if they have an electronics recycling center. If they don't have one set up, various companies offer trade-in programs to help recycle your old electronics. And ignore the urge to upgrade with every new release – your computer or phone is probably perfectly fine for another few years so make it work to reduce the overall e-waste added to the world.
Saving the planet means saving you money, which can mean getting out of debt, setting up an emergency fund and less stress. Who knew it was so easy to be green? Certainly not Kermit the Frog.