How to Choose Perfect Holiday Gifts for the Women You Love
---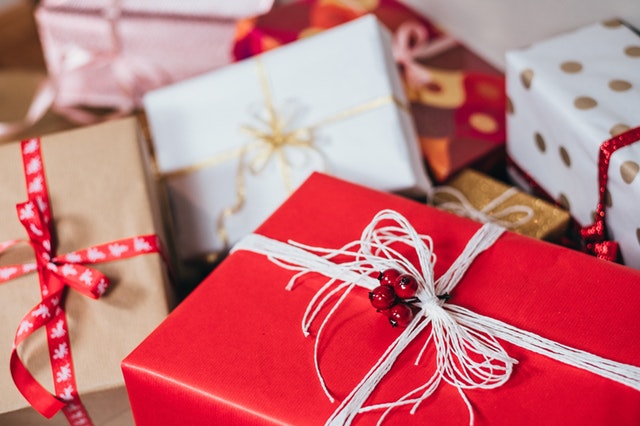 This time of year, there are so many gift guides you might need a guide to sort through them all.  However, choosing exactly the right gift for the most important women in your life–your mom, grandma, favorite aunt or daughter–can be overwhelming. We're here to help with ideas on how to organize your shopping and special suggestions for gifts that will make you a Christmas star.
First, Relax…They Love You

All of us get caught up in worrying that the gift we choose will not be good enough. And that's more apt to happen when we're shopping for people who matter the most–like our moms, for example. Our advice? Before you go online and start randomly clicking on websites or do a retail crawl, take a few deep breaths and think about your relationships. Just remember,  that no matter what, these women love you. That means they will appreciate your gift because they appreciate you.
Think About Her Passions

Does she love to go to the salon and read about beauty?  Is she interested in design and fashion?  Is she practical? Does she like to indulge in the good life?  Is she a great cook who loves to entertain or does she relish a meal out?  The editors at the New York Times organized their 2018 gift guide by interest and price and there is a sleigh-full of choices, including our favorite category, "Hard to Please."  (Think home DNA kits, luxurious scrunchies and gorgeous glassware.) .
In addition, gift cards that relate to her favorite activities are a grand way to show how much you care.  If we may say so, Spafinder cards are a welcomed holiday gift for every special relative on your shopping list–especially if you join her for a spa day or treatment.
Grace Her Table
If your mom, grandma, aunt or daughter loves to entertain, think about gifting new table linens that she won't find at the local mall. Hen House Linens  (one of our favorites from the Spafinder archives) has a great selection of gorgeous prints and patterns that will grace any table. They have it all, from adorable aprons to stunning napkins, runners and placemats.
Beauty is Beautiful

We say you can never gift too much beauty. If you have a relative on your list that loves new products and looking her best, the beauty aisle is the answer. This is the time of year when you'll see gorgeous gift boxes and special holiday collections. However, if you don't know her favorite brands, think about giving a high-end bath set from a boutique site like Net-A-Porter or a makeup session or tutorial.
Get early access to Black Friday offers.
Say Merry Christmas with a Spafinder Gift Card.