Malls Get Eco-friendly
---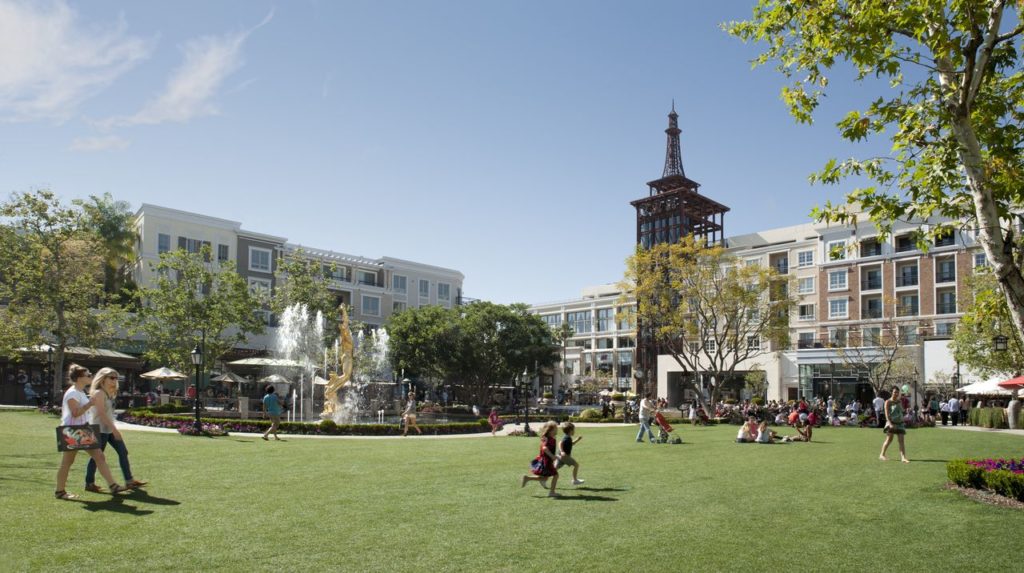 Thinking green is a growing state of mind and that includes shopping at top malls around the globe. However, the term eco-friendly can have different definitions, depending on where you live and what options are available at your local mall.
Click Online or Shop Locally? That is the Green Question
Before we hit the mall, let's consider this highly debated question: Is it better for the environment to shop online and have your purchases delivered–or should you head to your local mall? Like many things in life, the answer is, "It depends."
First, online purchases use 2.5 times more packaging than items purchased in stores and all that cardboard and bubble wrap can take a toll on the environment.  However, when your purchase is shipped along other packages by truck or air, less fuel per package is usually required. But if you live close to a mall or can take public transportation or walk, those fuel savings disappear.  Now that we have that figured out (Ha!), there's a lot of greening going on at your local mall that could convert even the most fervent online shoppers.
The Far East Leads in Green Building
When it comes to constructing eco-friendly and sustainable shopping centers, Singapore is leading the way and takes being green seriously. City Square Mall was the first to follow eco-conscious principals such as saving on electricity by allowing natural sunlight to pass through its glass roof and building a 49,000-square-foot urban park in the complex. In addition, the mall also boasts a green roof to capture solar energy, collect rainwater and increase cross-ventilation. In fact, City Square recycles enough water from air-conditioning to fill two Olympic-sized swimming pools every year.\
Green Shopping, California Style
Back in the USA, there is little need to drive to the mall when retail destinations like L.A.'s The Americana at Brand (featured photo) combine chic shops, healthy restaurants, fitness and residences in one location.  A spacious park-like area is at the center of this family-friendly mall and kids and adults flock to the greenery to play on the grass, have an impromptu picnic or simply soak in some rays. Moreover, The Americana is known for offering wellness and fitness activities, such as weekly Kids Yoga on the Green classes, Stroller Strides and Yoga on the Green for adults. In addition, it's home to the Lululemon x Club Pilates Glendale Running Club. This being L.A., you can also count on an array of organic, vegan and gluten-free dishes at trendy restaurants.
Green is Contagious
Finally, thanks to California's ban on one-use plastic bags, which often end up in rivers, streams, and oceans, shopping at malls across the Golden State is also greener. Shoppers expect to pay a charge for paper or recyclable bags and typically bring a tote for purchases. We've noticed top stores at popular malls are also using less paper and boxes for purchases. The extra wrapping may be available but customers don't want–or expect to–waste precious trees.
After a day of shopping, enjoy a relaxing massage or a soothing mani-pedi at a nearby spa.
Purchase a Spafinder Gift Card–perfect for every occasion!