Marriott Does Wellness–and That's Good News for You
---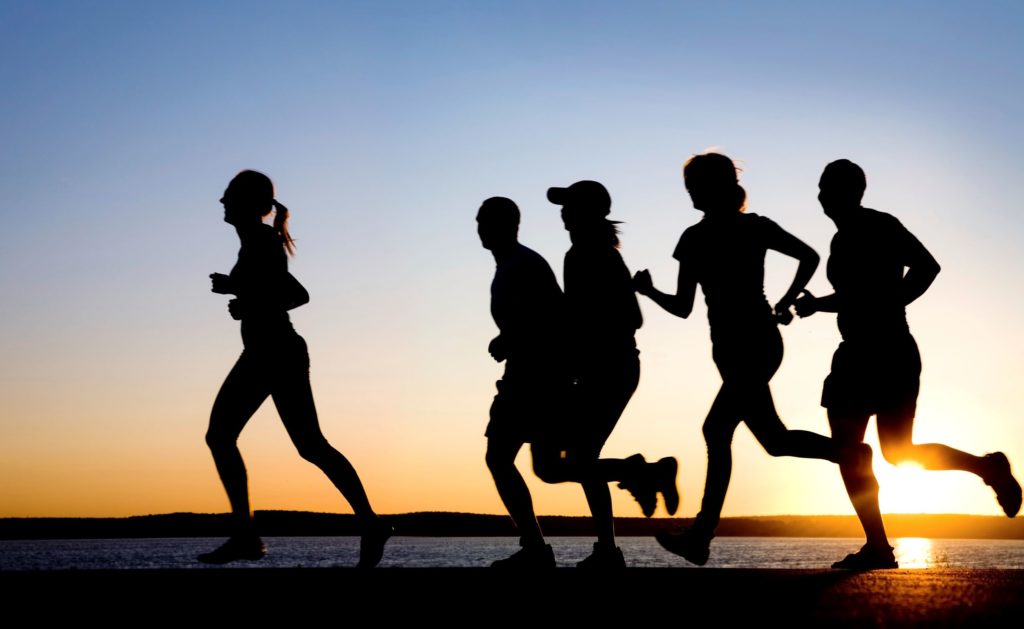 Marriott International is the largest hotel company in the world with 30 brands, 7,000 properties and 400,000+ employees (think Marriott, Ritz Carlton W, Westin, Sheraton, etc.). The good news is that this highly successful hospitality company is stepping up its wellness offerings with new FUEL weekends and more Stay Well rooms. If you're planning a wellness getaway, read more to discover why Marriott's diverse collection of hotels and resorts should be on your dream vacation list.
Boot camp on the beach. Mountaintop movement class. Paddleboard Pilates. W Hotels' FUEL Weekends are a pumped mix of fitness-focused vacation packages combining celebrity workouts, parties, delicious and healthy cuisine and adventures all at one stunning W destination. The FUEL philosophy is DETOX. RETOX. REPEAT. And you can choose from world-class fitness classes in multiple disciplines (yoga, movement + mobility, high intensity (HIIT), etc.). There is also plenty of luscious downtime at W WET Decks (pools) and AWAY Spas, plus delicious healthy meals and lots of dancing.
Benefits: Enjoy fun fitness weekends with lots of opportunities to socialize.
Spafinder put a spotlight on Westin's wellness branding in its 2013 "Healthy Hotels Trends Forecast." A lot has happened in six years. Today, Westin is famous for its pioneering wellness hospitality, from Heavenly Beds to Stay Well Rooms, which debuted at the MGM Grand Las Vegas. These healthier accommodations feature air purification and water-filtering systems; circadian-rhythm lighting; shower water infused with vitamin C; healthy menu items; and guided meditations narrated by Deepak Chopra.[1] In addition, rooms at several Marriott hotels, including the Atlanta Marriott Marquis, now meet Stay Well standards.
Benefits: Sleep in healthy Stay Well rooms and enjoy Westin's commitment to wellness.
The AAA Four-Diamond JW Marriott Starr Pass Resort & Spa is a secluded wellness sanctuary in Tucson featuring wellness programs in a natural surrounding. The resort's Hashani Spa includes a lap pool and fitness center, along with an extensive menu of services. In addition, guests can explore the region's saguaro cactus-capped forests on numerous trails and workout or relax at the resort's swimming complex.
Benefits: Restore your mind and body at a resort and spa located in a secluded natural setting
JW Marriott Camelback Inn is known for providing exceptional spa and wellness services in a spectacular setting. There is a stellar lineup of spa treatments and amenities at the hacienda-style spa and wellness-seeking guests are invited to relax in Turkish steam rooms and Finnish saunas, or indulge in healthy dishes at Sprouts restaurant. Spa-goers can also get their hearts pumping at the fitness center, participating in ballet barre or Zumba classes (among others).
Benefits: Camelback Inn has excellent spa and fitness classes plus a Turkish steam room and Finnish saunas.
Ame Spa & Wellness Collective's sun-filled, three-story facility is within the lush 300 tropical acres of JW Marriott Miami Turnberry Resort & Spa. The spa offers individual and group fitness classes, nutritional consultation, integrative medicine and holistic rejuvenation, a full-service salon and 50+ unique treatments and the signature Wellness Circuit.
Benefits: Ame Spa offers a full range of wellness programs, from nutritional consultation to integrative medicine to a luxurious spa.
Good to Know: Marriott believes that if you take care of employees, they will take care of guests. Because Marriott focuses on employee health and wellness, the staff at Marriott brands will be committed to your wellbeing.
Sign up to receive insider tips, luxury destinations and more.
Give a Spafinder Gift Card–perfect for every occasion!


---
[1] Travel Weekly, "Marriott Adds Wellness Rooms at Six Hotels," Danny King, June 2016