Massage Crawl: Los Angeles
---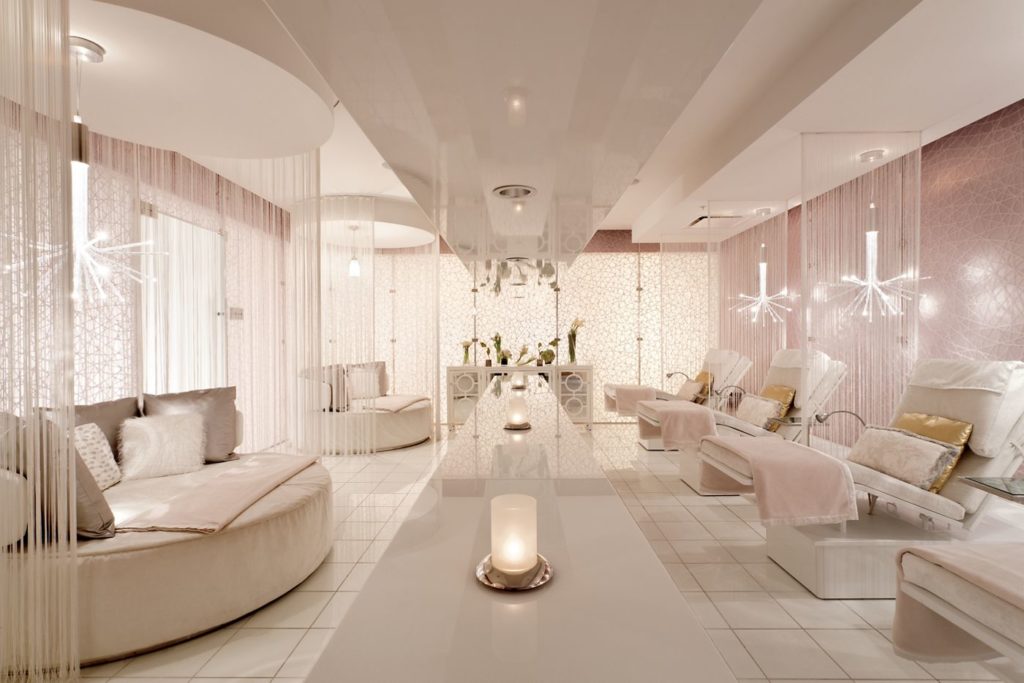 La-la land could easily be called spa-spa land.  Welcome to the City of Dreams where you will find every imaginable type of massage to soothe your body and your soul, from Thai to Hot Stone to new twists on favorite classics.  Here are five sublime locations that will exceed your expectations.
To check out all the amazing massages in L.A., you'd need to take a helicopter across this vast and diverse city. We're starting with DTox Day spa in the star-studded Eastside neighborhood of Los Feliz. This popular spa offers 24 types of massage and is known for its signature treatment integrating Esalen modalities, hot stones and aromatherapy.  Gather your girl tribe and make it a spa day by relaxing in the steam and sauna facilities at this chic facility that blends Asian minimalism with industrial chic.
Next we'll take a short jaunt to Hollywood, that global symbol for success, glamour and dreams come true. The Bliss® Spa at W Hollywood attracts glam-loving locals and tinsel-town stars and tourists with its soothing massages, pampering pedis and world-famous facials. A steam room and sauna are also on the Bliss menu, along with an iconic roof top pool with a view of the famous Hollywood Sign.  (And did we mention that this spa includes a brownie bar?)
Next we're heading downtown–currently L.A.'s hippest scene and home to some of the city's top spas. The Ritz-Carlton Spa, Los Angeles (featured image above) has the sophisticated glamour you'd expect to find in a world-class urban resort. And the massage menu features a range of tempting treatments. Plus, before or after your massage, you can relax in custom-designed, eucalyptus-infused steam rooms and refresh under cold plunge showers. In addition, it's easy to turn your massage appointment into a daycation by enjoying modern Asian fare inspired by celebrity chef Wolfgang Puck and checking out nearby attractions.
Technically West Hollywood isn't in the city of Los Angeles – we know it's confusing! However, it's time to head west and the famed Olehenriksen Face and Body Spa just off the renowned Sunset Strip is a must stop. The spa menu includes 20 massages and the exceptional staff provides innovative and transformational treatments, whether you're looking to relax and soothe tired muscles or refresh and revitalize your skin.  In addition, dining and shopping at famous restaurants and boutiques on the legendary Strip are just steps away.
Heading further west, we arrive at the Massage Therapy Center, east of Century City in West L.A. It's not surprising that this serene spa specializes in customized massage and is beloved by loyal clients.  This is a spa where highly skilled massage professionals manage their practices based on their passions. In addition, the Massage Therapy Center offers skincare services and its spa professionals receive rave reviews.  During your visit, you can also enjoy rain showers and eucalyptus steam rooms.
Find more locations for massage in Los Angeles.
Sign up to receive insider tips, luxury destinations and more.
Purchase a Spafinder Gift Card–perfect for every occasion!