Men's Health – Why the Gift of Health for Men Matters
---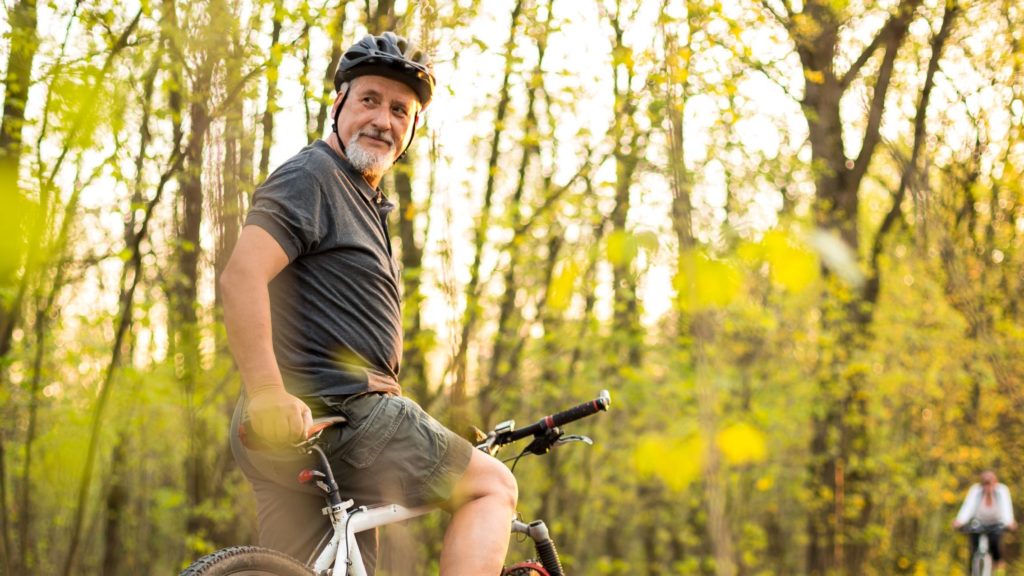 Gals are lucky. Spa and beauty treatments are usually marketed to women so we get to take advantage of teriffic specials on self-care–and relax in blissful luxury. But what about the guys in our lives? They are stressed and have sore muscles. They want to be healthy. And they want to look good. Well, we're here to say that taking care of yourself with rejuvenating and restorative wellness practices should not be limited to females. Our dads, husbands, guy friends and brothers also deserve the gift of health. Read on to help the guys in your lives understand why health matters.
Men Are Turning on to Wellness
First, the days of men turning up their cute noses at great massages or facials are fading away. A survey commissioned by the Miraval Group shows more men of all ages are engaging in wellness practices, espcecially massage, wellness retreats and meditation classes. This is why programs at top spas like Pritikin, Six Senses and Miraval have special programs geared to men's unique health needs and prevent serious condtions like heart disease.
Yoga–The Muscle Builder
Yoga sometimes seems like an exercise reserved for upscale moms. Guess again, marketers: Yoga is an amazing way to blend strength-building exercise with mental discipline and relaxation. Most studios offer a range of classes for every level, with time slots to fit even the most eclectic schedules. And guy-friendly comfortable clothes and supplies from Target or Tj Maxx will do just fine.
Good to Know: Sports stars like LeBron James and Victor Cruz embarace yoga and teams like the Philadelphia Eagles and NY Giants have yoga instructors on staff.
Tame His Stress With a Massage
Some guys find it intimidating to take off their clothes and have a stranger rub her hands all over their bodies. That's where communication comes in. Once the guys in your life embrace the idea of telling the therapist what they need, a whole new level of relaxation and healing opens up. Plus, there are special massages for golf, tennis and runnning enthusiasts and massage styles for every comfort level.
Good to Know: If he's massage-phobic, start with a chair massage. Or treat him to a Thai massage, where he will be clothed.
Mindfulness and Meditation
You don't have to be religious or spiritual to meditate, nor do you have to memorize specific chants. Mindfulness is about rooting your senses in the present and making time to get out of your head and take in what is around you. And both meditation and mindfulness are excellent ways to destress after work. Moreover, there are many different kinds of meditation, from TM to guided meditations.
Good to Know: Remind him that many famous guys credit their success to mediatation, including Kobe Bryant, Hugh Jackman and Richard Gere. After all, the only moment we can control is the present.
Skin Treatments
Facials, exfoliating scrubs, hair removal and medi spa treaments–and even products as simple as sunscreen or BB cream–can have profound effects on self-confidence and overall health. Gift him a men's facial and notice how much he enjoys his clean and hydrated skin. (Ever wonder why male move stars and TV anchors never age? Just saying.)
Good to Know: If he's not into moisturizing, gift him a sunscreen that includes sunscreen. Many guys swear by Khiel's products.
Manicures /Pedicures
The list of ailments that can result from unkempt fingers and toes is long and, well…kinda gross. We'll spare the gritty details and exalt the benefits of making a nail spa or salon a regular part of a man's self-care and health regimen. The removal of calluses on his feet can prevent the formation of pressure points from uneven weight distribution. In addition, having nails trimmed by a skilled manicurist can prevent ingrown nails and hangnails.
Good to Know: If running or playing sports are part of his fitness routine then going to the nail salon should be too.