Need to Bridge Gaps? Try Breaking Bread!
---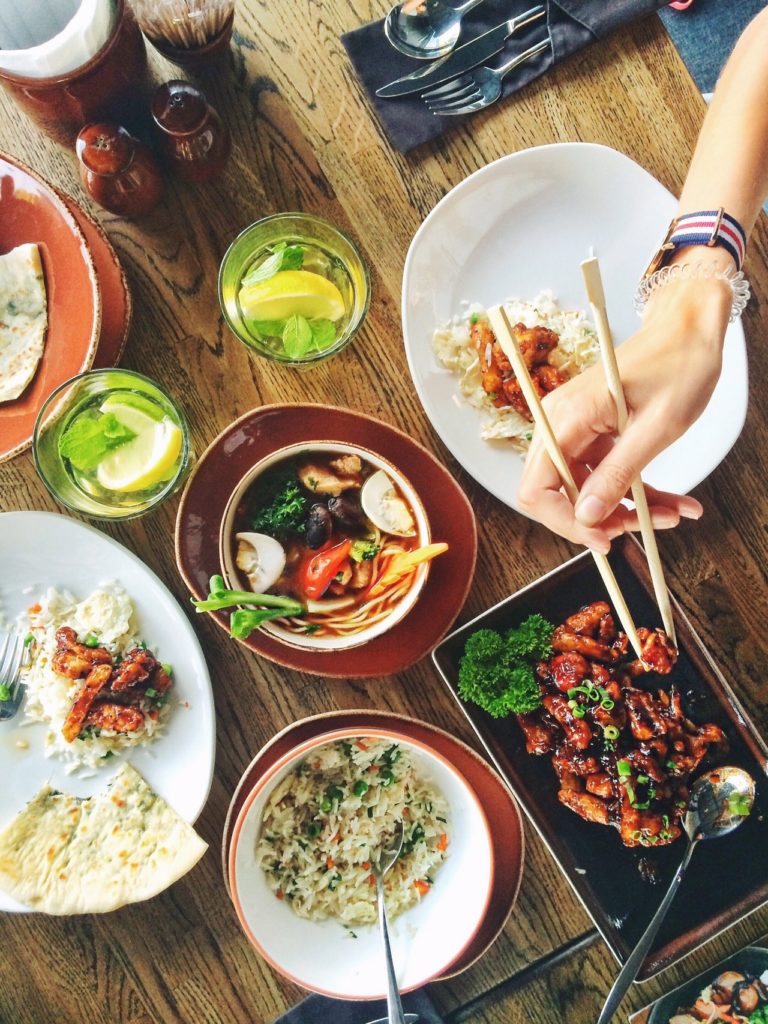 You've probably heard the old adage, "the way to a man's heart is through his stomach." Today we would expand that observation and say: "The way to anyone's heart is through her or his stomach." It's a simple fact. When it comes to bringing people together, nothing does it better than food.
Telling a Story through Food

People from different cultures eat in different ways. Whether it's a big down home southern BBQ or a delicate meal of omakase sushi, each meal tells a story about the country's tradition, history and values. And showing up to experience them with open arms (and an empty stomach) means you are ready to embrace someone's past and welcome them into your future. It takes a lot of trust and guts to try something new. And just taking that first bite can make a world of difference when it comes to trying to form a new bond in a business or personal relationship.
Moreover, food is often our first introduction to another culture. While one can't travel the world, one can taste the world. Just one visit to Epcot at Disney World will tell you that people love eating, no matter where the dish was created. That one meal can spark endless curiosity about a different country inspiring a person to learn more about a culture and gain better understanding of that culture as well. There's a reason why those fortune cookies teach you Chinese on the back–it's a gateway to a potentially new cultural experience!
Great Minds Order Alike

An Israeli study recently discovered that people are more likely to trust one another if they are eating the same thing.[1] It creates an unspoken bond and fosters trust in the unconscious mind between the two potential business partners. So the next time you are at a business lunch, consider saying, "I'll have what she's having."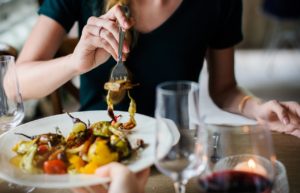 Add Food to Fitness

We already know that working out in a group setting can inspire you to work harder to reach your goals than working out alone. However, eating together could also be the key to getting healthier.
Eating as a group that is focused on fitness and health means you are more likely to hold each other accountable when ordering. Plus no one at the table is apt to guilt you into ordering the fries instead of a salad.
In addition, having a fit food group gives you a chance to try new recipes and diets that might have scared you in the past. Curious about going vegan? Host a vegan potluck with friends and see which recipes are winners. Want to food prep? Invite a friend and prep together. Want to expand your smoothie menu? Host a smoothie swap party (similar to a cookie swap but way less indulgent) and have people bring a pre-blended smoothie bag for everyone.
Eating together will mean you are more likely to stick to these new diets and could lead to a healthier, foodier you.
Sign up to receive insider tips, luxury destinations and more.
Purchase a Spafinder Gift Card–perfect for every occasion!
[1] The Grapevine, "Science confirms it: Food really does bring us together, " Jaime Bender, July 2016