Retreat Prep: 7 Things To Do Before You Go
---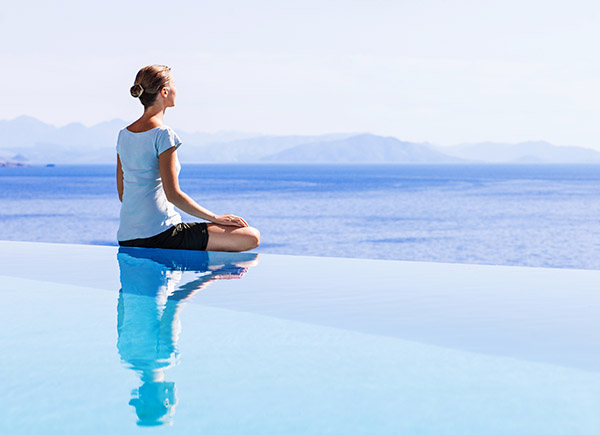 By Rachel Le Feuvre, Founder of Reset Button Boutique Spa Retreat
Once you've decided to take a healthy break away, there are certain things you should do to make sure you get the most out of it. At Reset Button, we send out a guide on how to prepare for your retreat two weeks before the retreat begins. We're going to share the basics of them here, as they will help you prepare for any retreat, healthy holiday or spa break you take.
These are guidelines, and we believe they are just that, we're normal people too and we know it's difficult sometimes. Just do the best you can!
Cut down coffee and alcohol – Start being aware of the amount of alcohol and coffee you are consuming about a week before your retreat, and start to decrease it daily. Decreasing your intake slowly will help prevent a crashing reaction when you stop your caffeine intake altogether.
Wean yourself off your phone – We are a nation addicted to our phones. Staring at the bright screen from your bed leads to insomnia in many clients, se we strongly encourage creating a distance between you and your phone. The easiest way to start this is to buy an alarm clock. Give yourself half an hour at the start and the end of the day where you don't look at your phone or computer. Wake up properly and see the day before you flood your brain with information. And likewise at the end of the day, give yourself the chance to be with your own thoughts, not mindlessly scrolling through Facebook.
Organise your work duties – Work is the biggest cause of stress when you are away on holiday. With a bit of preparation, you can leave it all in your colleagues hand's and actually take a break. Explain to your colleagues that you are going away, and that your phone will not have reception (even though it probably will, that's not the point – tell them it doesn't). If it's not life-threatening, they are not to call you. At Reset Button we offer our phone number for our guests to give out as an emergency number so they can leave their phones turned off
Organise your personal life so that people know not to contact you – Just as you need to get the break from work, ask your family members and friends to give you the time off too. This is your time, for you to put yourself at the top of the list for once.
Get a good book, something you're really looking forward to reading – We recommend picking up a paperback, not a kindle or using your ipad. You want to be free from technology while you are away. If you're on your phone or an ipad you could be tempted to check emails.
Do a body scrub – Before hitting the sunshine, you want to get rid of all your dead skin, so we recommend that 24-48hours before you arrive, give yourself a good scrub. This will prepare your skin beautifully so that the colour that you get will last longer and look more even.
Change your voicemail – Make sure you change your voicemail message, saying you are available. Also write an auto-reply for your email that explains that you can't receive messages and will get back to them on your return.
If you follow the above, as best as you can, you'll be mentally prepared to make the very most of every moment when you are on the retreat. You'll be able to switch off.
Reset Button Boutique's next retreat is The Spring Clean Retreat from 23rd April – 27th April 2015. For more information please visit: www.theresetbutton.co.uk
At Spafinder Wellness 365 we believe that wellness comes from within and without. That's why we'll always bring you the best content to inspire you on your way to a happier you! To stay updated and get access to offers and giveaways, sign up to receive Spafinder newsletters.
To enjoy a massage, facial, yoga class or spa day, be sure to get a Spafinder Gift Voucher!