Order Romance In: Tips to Create the Ultimate At-Home Massage
---
There's still time to surprise your Valentine with a very romantic at-home massage. You can schedule this special treat through Spafinder Wellness 365™'s partner Zeel, which is now available in over 10 major markets, from L.A. to New York, and you can use a Spafinder Wellness 365 Gift Card for your service! Even better, you pay for your massage in advance and the gratuity is included, so there is no need to break the mood after your service.
Here are some simple tips that will make this Valentine's a night you and your sweetheart will always remember!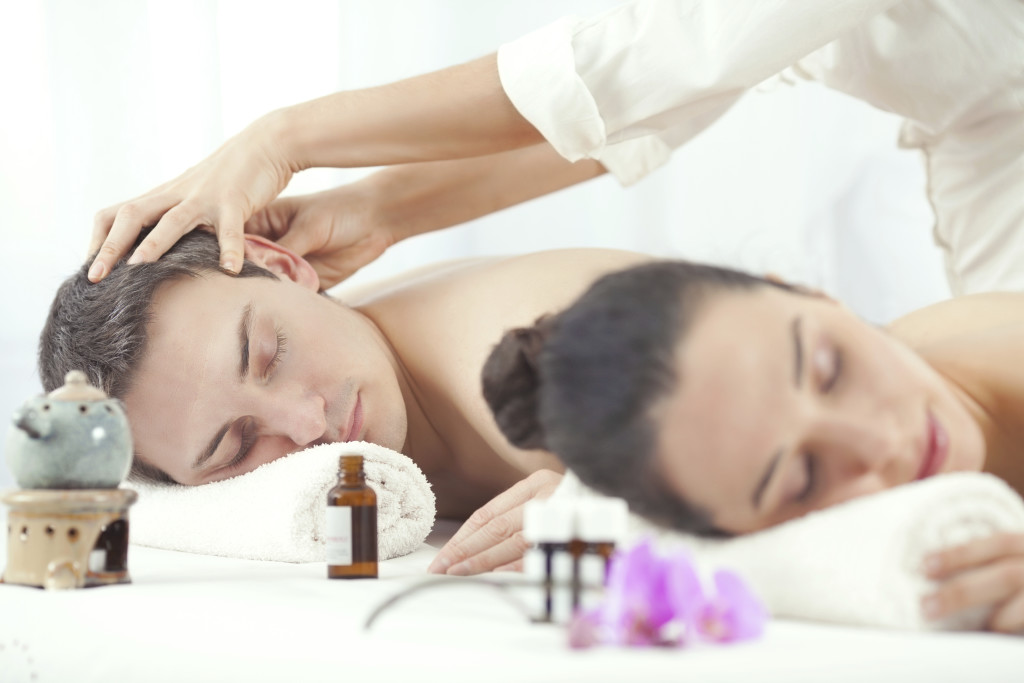 • The surprise begins when you greet your Valentine dressed in your romantic new lounge wear—and you welcome him (or her) into a room transformed with candles, flowers, favorite scents, and "your" music playing in the background.
• While a glass of wine or bubbly might seem like the perfect way to start the evening, the massage experts at Zeel recommend that you wait until after your massage to indulge. Alcohol is dehydrating and can cause your body to be less sensitive, so if you want to indulge, keep it light.
• Zeel therapists bring tables and coverings, but if you want to use your own sheets, be sure they are close at hand.
• Also, be sure to choose an area where there is room for two massage tables and two therapists. The tables should be set up so they face the same way.
• If this is your partner's first time for a massage, Zeel suggests you choose a treatment that is relaxing rather than a deep-tissue massage.
• You've planned the perfect romantic evening, so try to make it a shared experience and not fall asleep or talk a lot (snoring and chattering are not romantic!).
• After your therapists leave, you can enjoy a glass of champagne or wine and a light snack or desert you've hidden in the kitchen (clever you!). Be sure to also drink some water to hydrate your body.
As for the rest of the evening…we leave that up to you and your Valentine.