Weekly Wellness Round-Up: Serena Williams Slays Summer
---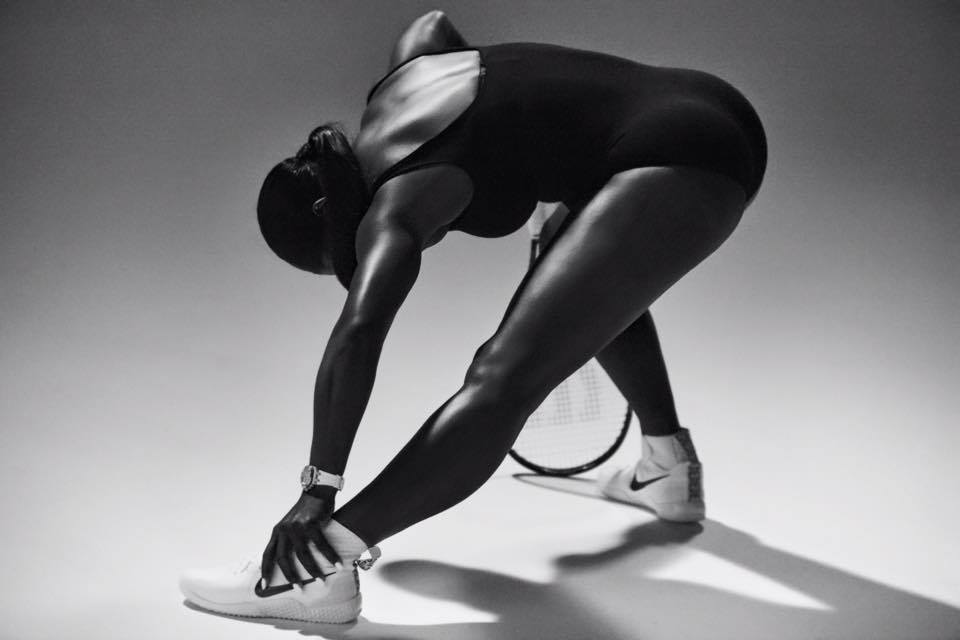 Serena Williams for Audemars Piguet. Via Serena Williams' Facebook
News, Trends & Events: It's been a busy July for tennis superstar, Serena Williams. Williams took home her 22nd grand slam after defeating Angelique Kerber at Wimbledon, starred in stunning ad video for Audemars Piguet, and launched a joint workout with Kevin Hart on the Nike+ Training Club app. Kudos to Serena for her amazing summer!
Read more about how to make your summer endless.
[youtube https://www.youtube.com/watch?v=DmFIS6R2BKI]
Mindset: Are you feeling out of whack? Check out Yoga Journal's chakra imbalance quiz to help pinpoint the areas of your life that need your attention.
Fitness: Here is an oldie but a goodie: The New York Times profiles a 97-year-old yoga teacher.
Living Well: Beat the summer heat with these clever outdoor shading ideas on Apartment Therapy.
Travel: Packing shoes can be a tricky task, but Travel Channel's Travel Hacks: Shoes video has some quick, "why didn't I think of that" solutions.