Setting Your Intentions for 2019
---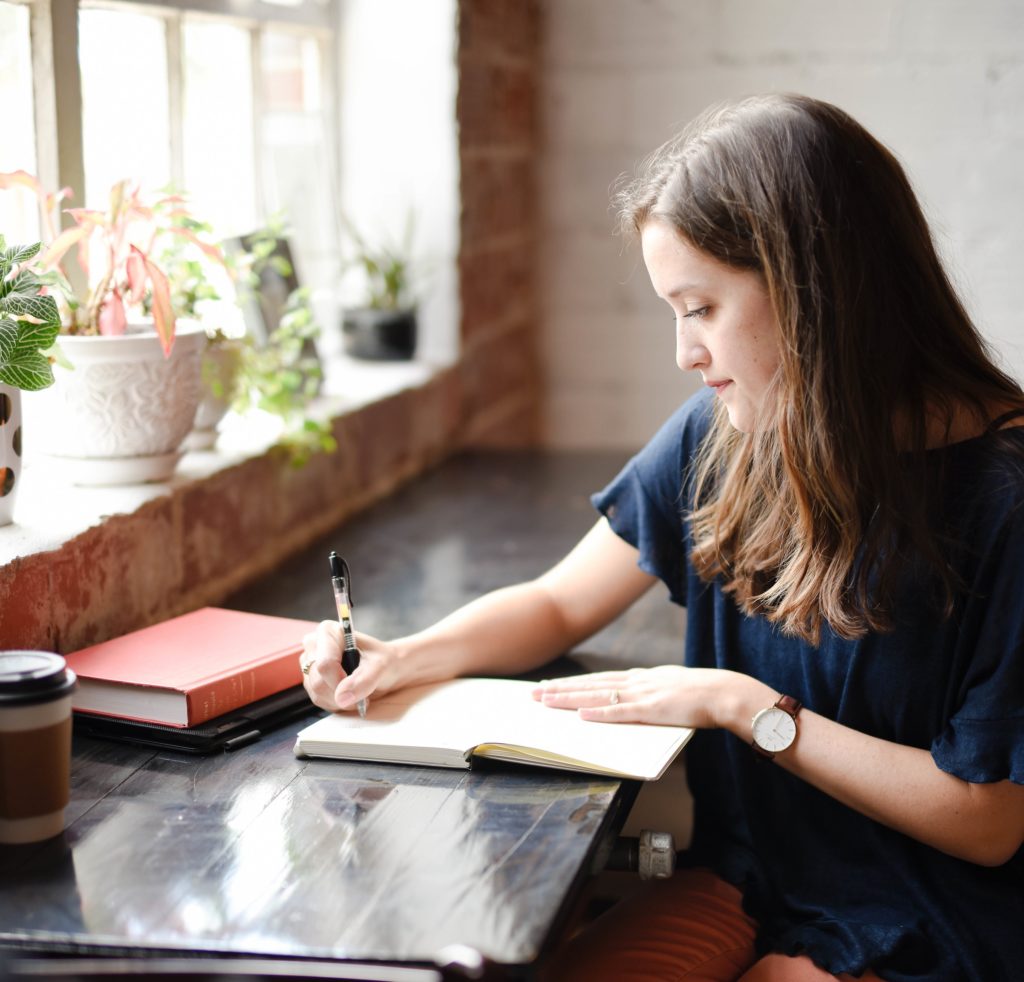 It's the time of year when we start to think about what we want to accomplish in the New Year. And thinking about and setting positive intentions can help you achieve your career goals, find new friends and in general be happier. Some intentions are specific –for example, organizing your work so you can accomplish more–and some are like mantras, said each morning to help you stay focused.  Here are five tips to help you choose intentions that fit your values–and turn them into realities.
Choose What Matters Most

First, be honest and think about what is most important to you. Your core values could be health, happiness, giving back to others or having a meaningful relationship. Focus on the parts of your life you'd like to improve or expand and think about your different values.[1] Next, narrow your list down to five and write them in a notebook. (This is key: writing and saying your values and intentions are powerful tools.)
Apply Your Values

After you've considered your core values, think about how you could improve your relationships, career or business, health and community, etc. by setting goals or intentions in each area. For example, if you care deeply about the environment and nature, think about joining a group that works to protect wildlife. Or consider finding a job at an organization that shares your passions.
Be Specific

Sometimes, intentions can be too vague. While setting an intention to be a better person is admirable, it's hard to achieve if you don't have tangible goals. Write down– and say out loud– what you want to achieve, when you want to achieve it and why you think it's important.  And write out your plan for exactly how you will accomplish each intention.
Be Organized

Don't make the mistake of setting too many intentions and becoming overwhelmed.
After you make your list of core values and intentions, wait a few days and revisit what you wrote. Find a common thread that connects each intention, such as those that apply to your business or the ones that are about your health.  For example, if you set intentions to lose weight, exercise more and learn to meditate, group these under living a healthier lifestyle. You will find success when you organize your intentions around a common theme.[2]
Be Your Own Boss

Now it's time to assign the tasks that will make your intentions and goals come to life. And guess what: You have to assign the tasks and complete them!  First and foremost, revisit each intention and write down (and yes, say out loud) the specific tasks required to accomplish your goals. Let's say you want to reduce the stress in your life. Your tasks might be learning to meditate, exercising every day and getting more sleep.
Setting the right intentions can make your life better. It's all about choosing ones that truly match your values–and writing them down!
Looking for gift ideas? Check out our guide at Spafinder.com
Sign up for exclusive deals and special offers
[1] Energy Muse Blog, "The Art of Setting Intentions," Intentional Living, May 2015
[2] Dear Handmade Life, "How to Set Intentions and Accomplish Your Goals," Kari Chapin, January 2014