Shamans, Sweat Lodges & Spas – Oh My!
---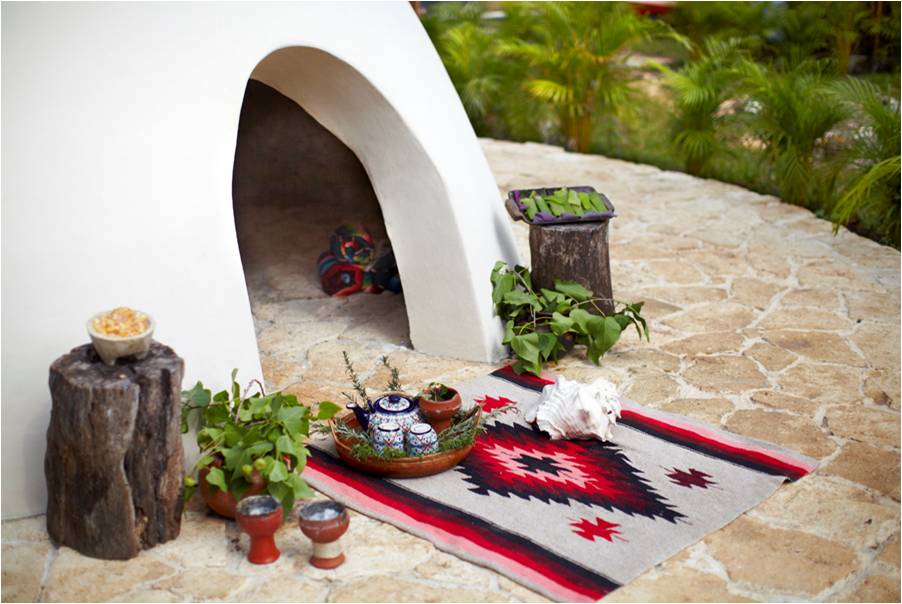 From saunas to steam rooms to hot springs to sweat yoga, sweating is a mainstay of spa and wellness.  However, sweat lodges take sweating to an entirely new level and a sweat lodge experience led by a shaman can be a transformative experience.  Temazcal sweat lodges, which mean "house of steam," date back to Mayan and Aztec cultures but these adobe huts are more than just ancient saunas. Learn why Temazcal is both a ritual and a wellness treatment, and how the trained healer (Temazcalera) guides a spiritual journey designed to care for the body and nurture the spirit.
What's Old is New
Steam rooms and thermal bathing, Finnish saunas, Russian banyas, Native American sweat lodges, Turkish hammams, and Japanese onsens are all rooted in cultural traditions that are popular with in-the-know spa goers. Temazcal has its roots in pre-Colombian civilizations and beliefs, and while each 30-minute to two-hour Temazcal is a unique experience, the sessions have common elements.
Although sweat lodges vary in size, a Temazcal is a smaller, closed structure. According to the 2016 Spafinder Trend Report, a wood fire near the Temazcal heats volcanic stones, which are placed in the dome's center. The temperature in the Temazcal rises, much like a sauna, and water poured upon the stones fills the dome with steam. As pores open and circulation improves, the Temazcalera leads a small group through a ritual aimed to connect them with powerful forces of the physical and spiritual world. After the session, participants report they emerge purified, cleansed and healed.
Today, Temazcal sessions may be mixed with cool down periods with water or herbal tea breaks. According to the Trend Report, long before Western medicine saw the value in heat and humidity on the skin, circulation, organ function, and the lymphatic system, Temazcal had married healing to philosophy and faith.  "The ritual of the Temazcal is as much about raising awareness and creating an internal connection as it is a detoxification."
Where to Find Temazcal & Authentic Treatments
Many spas throughout Mexico offer traditional Temazcul experiences. The hotel concierge can also arrange a visit to a Temazcal. Notably, Barceló Maya Grand Resort has a Temazcal that pays homage to the spa's surroundings and Mayan heritage.
If you're looking for authenticity but not quite ready to try Temazcal, the welcome area of the Skaná Spa at Turning Stone reflects a traditional longhouse. In addition, the spa menu includes treatments that are inspired by American native culture and healing principles. The Grand Velas Riviera Maya  offers Mayan-inspired treatments and is a short distance from the Mayan civilization archaeological sites of Xcaret, Chichen Itza, and Tulum.
Today we know we have a lot to learn about wellness from indigenous cultures. Temazcals and sweat lodges are one of the many ways you can discover ancient and diverse treatments and blend life-changing experiences into your next vacation or getaway.
Fine more wellness travel experiences and exclusive deals here.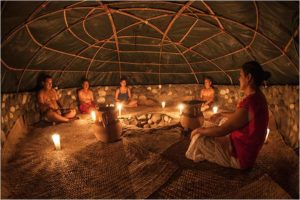 Sign up to receive insider tips, luxury destinations and more.
Purchase a Spafinder Gift Card–perfect for every occasion!