Shhhh…Silence, the next hot trend
---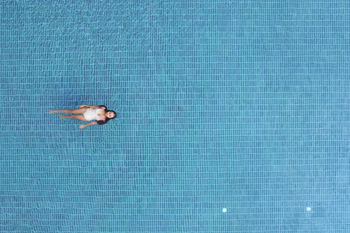 From silent spas to wellness monasteries to silent eating, being quiet is on the rise, according to the Global Wellness Summit's (GWS) "Top 8 Future Trends in Wellness" forecast.
As the stress associated with digital noise ratchets up, we will see a sharper focus on silence, mindfulness and deep nature from new "silent spas" to silence and silent areas in restaurants, salons and airports.
If you're craving some healing silence in your life, check out these examples of the silence trend, excerpted from the GWS report.
Eremito (Umbria, Italy) is housed in an ancient monastery on 7,000+ acres of unspoiled nature, with complete disconnection: no WiFi or phone signal.
Stays at the hundreds of actual monasteries worldwide are a rising form of hyper-authentic wellness travel at affordable prices, such as the Tassajara Zen Mountain Center in Carmel, California, where monks offer retreats on mindfulness, spirituality and creativity.
On December 14, all Mandarin Oriental properties will hold their next "Silent Night" spa retreat: no music, no talking and silent therapists.
Revered destination spa, Rancho La Puerta (Mexico), holds "Silent Dinners", meditative meals set to music. And the silent restaurant Ichiran is making loud headlines in Asia and now in Brooklyn.
Airports like London City, Bristol, Barcelona, Warsaw and Helsinki are now making announcements only at boarding gates (except in true emergencies), with flight communications instead relayed at silent kiosks and displays, and via text and mobile apps.
GWS notes travelers won't take all their vacations at a quiet monastery-style spa or wellness retreat, but they will take more of them. And if a silent trip isn't in your future, ask your massage therapist to explore silent treatments with you. You can also set true quiet times at home. If the idea of taking break from TV, phones and social media is scary, then ask yourself, how badly do I need this?