Slow and Steady Wins the Race – Building Habits the Right Way
---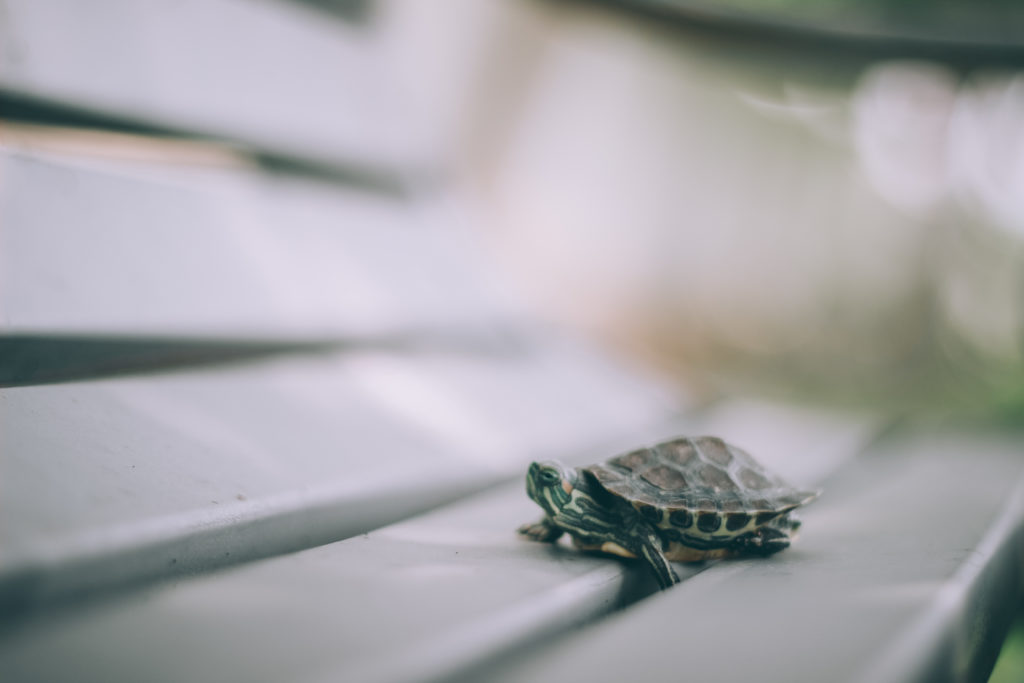 Recently in Indonesia, people held a race between an actual tortoise and an actual hare, just like the Aesop fable. One might think that the hare would have easily won but he shot ahead, just like in the story, and then aimlessly looked around while the tortoise took it slow and steady and won the race. We now have literal proof that slow and steady pays off.
Slow and steady changes can also be the key to unlocking large scale changes that often seem just beyond our reach: losing that weight, getting out of debt, quitting an unhealthy habit. All are much more possible if you take the long road.
66 Days
66 days is approximately the number of days it takes for a new habit to form, whether that's hitting the gym or stopping smoking, However, once that habit – and the rhythm of the routine –is formed willpower becomes unnecessary. And those nights craving dessert will be long forgotten as you notice your body change its dietary desires.
66 days may seem short but it can be daunting all at the same time.  Who hasn't looked up and questioned where the month has gone while at the same time struggled to make it through the week, let alone day? So while you are forming a habit, it's important to modify your expectations. A diet isn't ruined because of one day of unhealthy eating. A novel isn't doomed because you only wrote one word on Tuesday. The road to success will not be a straight line but if you stay on it, you will succeed.
Baby Steps
Whenever you are trying something new, there's always the desire to make vast, sweeping changes. You want to dive into your new life now and get things started! But jumping into the deep end often backfires, and the shock to your system will send you running for dry land. However, by slowly making small adjustments, moving inch by inch, you will be more likely to achieve your goals and achieve them faster. Our advice:  don't treat your life like an etch-a-sketch, expecting things to change with one big shake up.
First, try something small like swapping out water for juice or soda or placing one dollar in a savings jar. Then do the same thing again the next day and the day after that. The changes will add up fast. However, once these small changes become routine, keep building and adding on. Life is a constant work in progress, so your goals should grow and mature with you.
Plateau-itudes Happen
We like to think of progress as an ever-rising straight line of success. However, change is more like a series of mountains and plateaus, with short bursts of improvement and long stretches of small, unnoticeable changes that stack up. In times of pushing, remember the changes you've already accomplished, such as a new skill you couldn't do a month ago. Those changes might be small but they are a step in the right direction. Progress!
Sign up to receive insider tips, luxury destinations and more.
Purchase a Spafinder Gift Card–perfect for every occasion!