Spa Service at Your Door–Relax with Soothe®
---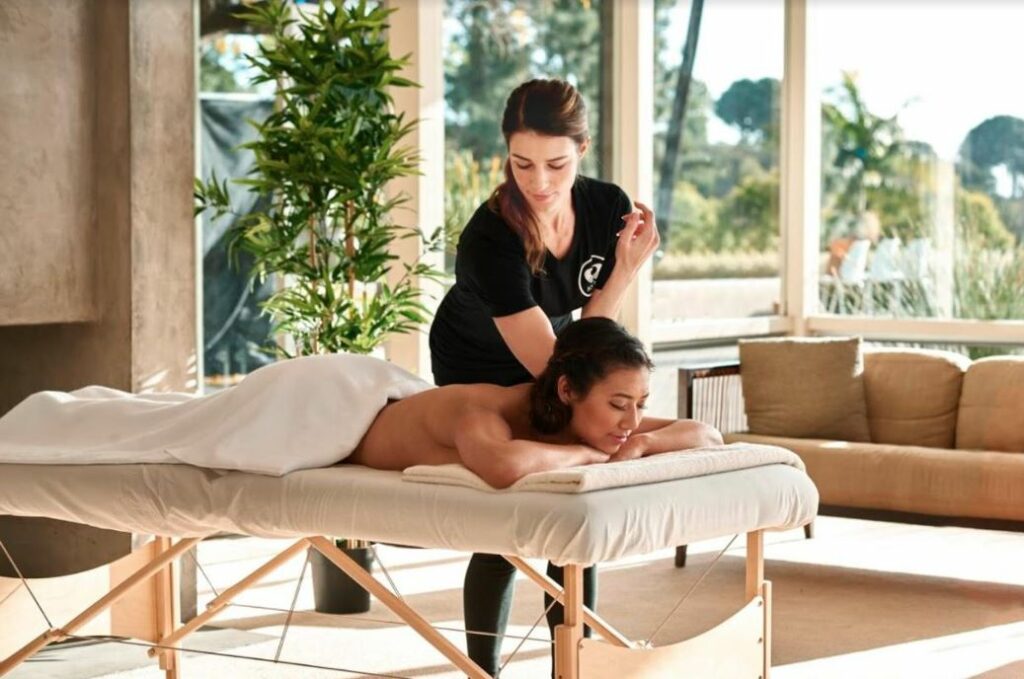 We think enjoying a massage from Soothe®, the at-home massage experts, in the comfort of your own home is beyond dreamy. First, you don't have to drive or trudge to a spa and you can add to the relaxation the way you choose. (We're thinking a glass of wine, your favorite organic candle, fresh flowers and your choice in music.) Plus, a couple's massage in the privacy of your home can be very romantic. Read on to discover tips on how to create the ultimate at-home massage from our partners at Soothe.
How do I book an at-home massage from Soothe?
Booking is easy-breezy. Plan ahead so you can reserve a Soothe massage therapist on the day/time you want and head to Spafinder.com. There you can connect with the massage experts at Soothe, either online or by clicking to call.
Can I choose more than one type of massage?
The answer is a resounding "yes!" Soothe offers a range of types of massage: Swedish, deep tissue, sports, couples, prenatal and postnatal, hand and foot and more. Plus, Soothe has expert massage therapists in more than 70 cities in five countries around the world. And with 11,000 certified therapists in the Soothe network, this caring company helps thousands of clients feel better every day.
Next, pick where you want to enjoy your massage.
You will need room for both the massage table and the massage therapist so pick a space that is at least five by 10 feet. (Double the space for a couple's massage.) Most people choose their bedroom or living room, but if the temperature is balmy an outdoor massage can be heavenly.
What about music?
Soothe massage therapists bring music but feel free to choose your favorite playlist. According to the Global Wellness Summit's 2020 Trend Report, science shows music stimulates regions of the human brain and has unique powers to boost mood and memory.
How do I get ready for my Soothe massage?
We think it is considerate to take a bath or shower before your therapist arrives. Plus, it's relaxing. In addition, if you are planning to have a candle or flowers in the room, make time to have them ready in advance. When your Soothe therapist arrives, show her where to wash and offer her water. (You may also want to have water handy for post-massage hydrating.)
If you have a pet and it is well behaved, it's ok to leave it in the room. But if kitty is going to jump on the massage table, you may want to put her in another space. You know best.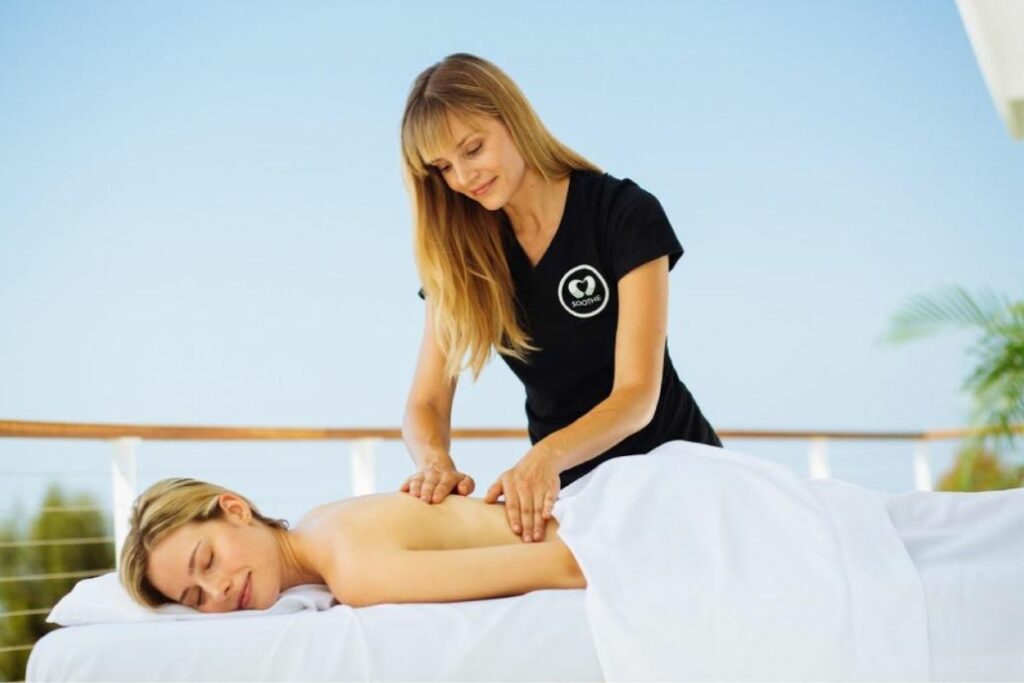 When do I undress?
After your therapist sets up the table, she will leave the room; this a good time to undress. At-home massage fans suggest wearing a robe before your massage so it is easy to slip it off.(You will be draped during your massage.)
Good to know
Tips are not included in your massage fee but you can add a tip on the Soothe website. Massage services can be booked for 60, 90 and 120 minutes. And good news: at Soothe, you can request the same therapist again.
Soothe accepts Spafinder multi-use and single use gift cards. Treat a special someone to a Soothe massage today.