Spend Local, Eat Local, Save tons- Organic Markets in Miami
---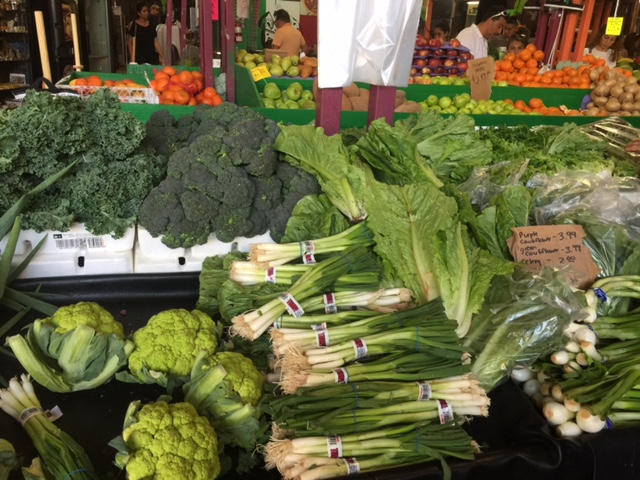 Eating organic is pricey and there is no getting around the ticket item for some fresh fruit when you visit the name brand "healthy food" stores. So how can you buy Organic to stay healthy and not pay extremely high prices? Spend your local dollars with local farmers.  See below for well-known near by Farmer's Markets in Miami!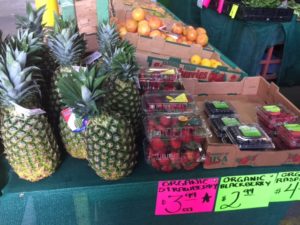 Yellow green farmers market
Hours: Saturday 8 A.M.–4 P.M.  Sunday 8 A.M. –4 P.M.
Location:  1940 N 30th Rd, Hollywood, FL 33021
Website: http://www.ygfarmersmarket.com/
This 100,000 square foot facility is located off of Taft Street and I-95. It is truly a gem. Several booths and even ready to eat food options are available at this location as well as little kiosks with furniture and other treasures, but most importantly is the food.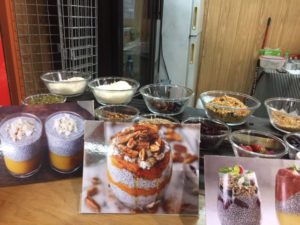 Juices, herbs, spices, freshly grown watermelon, coconuts, kale, tomatoes, peppers, bananas, and other exotic foods like Malanga, dragon fruit, papaya, just to name a few. Walk in ready to pay a fraction of the cost you would from large retailers like Whole Foods. Different stands have a grouping of fruits and veggies, while others have herbs galore. There's freshly baked bread and the old charm of shopping at a food market. Coupled with bamboo plants, freshly made jam, freshly blended juices and locally farmed goods, you'll have a sigh of relief in your pocket and in your heart when you leave this place.
Urban Oasis Project Farmer's Markets:  These three Farmer's Markets make healthy, local food more accessible to all! We strive to do this by teaching people to make and maintain food gardens in underserved communities, through farmers markets offering doubled EBT purchases, and through their farm and cafe at Verde Gardens located at 12690 SW 280th Street Homestead, FL 33033.
Overall Website: http://www.urbanoasisproject.org/markets–resources.html
Southwest Farmer's Market
Hours: Saturday 9 A.M. – 3 P.M.
Location: At Tropical Park (near the Bird Road Exit) 7900 Bird Road or 40th street.
Website: http://www.swcommunityfarmersmarket.org/
This market is local food, local vendors for local people.
It even accepts SNAP/EBT and doubles those benefits when used to purchase groceries.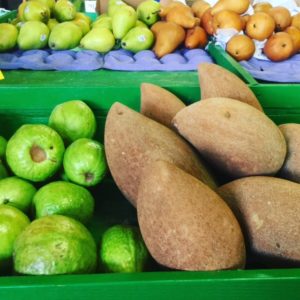 Delicious ceviche, conch salad, pasta, micro-batch jams and jellies, are just a few of the samplings at this market. Besides these, there's an opportunity to chow down on pulled pork, ribs and chicken. Of course, there's a little Latin flavor Guarapo (sugarcane juice) to take home with you too!  Vendors sell locally produced artisan wares, such as baked goods, pickles, sauces, juices, and local honey, as well as live plants.
Upper East Side Farmers Market
Hours: Saturday 9 A.M. -2 P.M.
Location: Miami Legion Park Biscayne Blvd at N.E. 66th Street
Website: http://www.urbanoasisproject.org/farmers-markets.html
Small in scale like its sister market at the Adrienne Arsht, the Upper East Side Farmer's Market is also full of small stands full of veggies and fruits, lovely orchids and plants plus fresh seafood like stone crabs. It's definitely worth a stop on Biscayne to take home some edible delights for the week.
Adrienne Arsht Center Farmers Market
Biscayne Blvd between N.E. 13th St. and 14th St
Hours: Mondays 4-8 P.M.
Website: http://www.arshtcenter.org/Visit/Farmers-Market/
Small in scale, this market does offers veggies and fruits for a quick fix on a Monday so you have some fresh food throughout the week. The fact that it is smaller does make it easier for you to have a one stop visit to pick out preferred local foods.  Select from seasonal fruits, vegetables, meats, prepared food and beverages – while enjoying periodic workshops with food writers and chefs, live music and cooking demonstrations.
Normandy Isles Farmer's Market
7802 Rue Vendome at the Normandy Isle Fountain in Miami Beach, Florida
Hours: Saturday 9 A.M.-5 P.M.
Website: http://www.farmersmarketonline.com/fm/NormandyVillageMarketPlace.html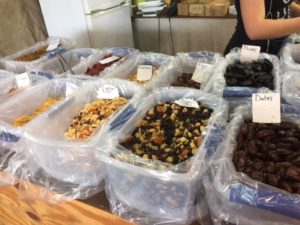 Another small market with fresh flowers, fruits and veggies for those on the beach looking for better prices and locally farmed goods. Usually parking can be difficult. Most locals walk to this area and those visiting from a little further away can park on the side streets. There are tons of restaurants in the area as well as empanadas to keep the hunger away.
These markets make for a great outing and a pause from the rush of the city. Enjoy the day and the savings!