The Perfect Way to Get Fashionably Fit
---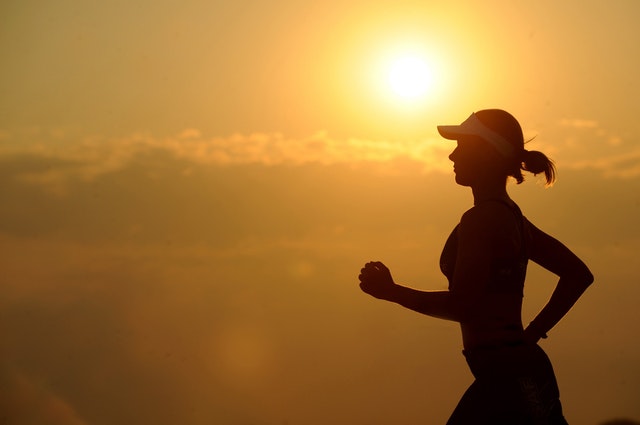 This holiday season make sure to put a fitness tracker on your list. These high tech wellness gadgets have improved dramatically over the past few years and go far beyond just tracking your steps. Trackers can now monitor your sleep patterns, track your heart rate and automatically detect when you are exercising. Plus, they have also improved their look, creating sleek interfaces and bold band designs. Wareable.com, the website dedicated to wearable technology, tested fitness trackers; these are a few of their favorites.[1]
Best Fitness Trackers
Fit Alta HR[2]
Named the fitness tracker of the year at the 2017 Wareable Tech Awards, the Fitbit Alta HR packs a lot of tech in a tiny frame. It's a powerful device displaying your daily step and sleep goals, along with stellar heart rate monitoring. In fact, the device's sleep tracking tracker feature–Sleep Stages–is a great way to get a deeper understanding of how you sleep. You will discover how long you spend in quality REM sleep time instead of deep or light sleep.
One drawback: The Fitbit Alta HR isn't waterproof so if swimming is your thing, then the next fitness tracker is for you.
Moov Now[3]
If you're an avid swimmer, Moov Now is the best fitness tracker for you. Simply activate a swim session via your smartphone and put away your phone. When you are done, you'll get feedback on your stroke type, rate, distance and efficiency, as well as lap times and pool stamina. It doesn't have a screen, which can be limiting, but you can't improve on its accuracy.
Fitbit Charge 3[4]
The Charge 3 is slimmer and sleeker than the Charge 2–and you can easily swap the bands out. However, we think the best part about this tracker is its comfort, which makes it a great option for sleep tracking. Plus, the Charge 3's improved heart rate technology blows away all its rivals, and the weeklong battery life is made for long-term tracking.
Garmin Vivomove HR[5]
This Wareable 2017 Tech Award winner is a powerful fitness tracker disguised as an analogue watch. Surprisingly, it even has a hidden screen that's easy to read. The Garmin Vivomove HR tracks runs, strength training and open sessions, which is perfect for gym goers. And the 14 days of battery life plus water resistance makes it a very versatile device.
Whatever fitness tracker you choose, it will inspire you to get moving and start feeling better. And that's a great way to guarantee a new you in 2019.
Setting new fitness goals? Reward yourself with a Spafinder Gift Card.
[1] Wareable.com, "Best fitness tracker guide 2018: Fitbit, Garmin, Xiaomi and more," James Stables, November 2018
[2] Wareable.com, "Fitbit Alta HR Review," Hugh Langley, May 2017
[3] Wareable.com, "Moov Now Review," James Stables, September 2015
[4] Wareable.com, "Fitbit Charge 3 Review," Hugh Langley, October 2018
[5] Wareable.com, "Garmin Vivomove HR Review," Hugh Langley, November 2017