Tidy Up with The Marie Kondo Technique
---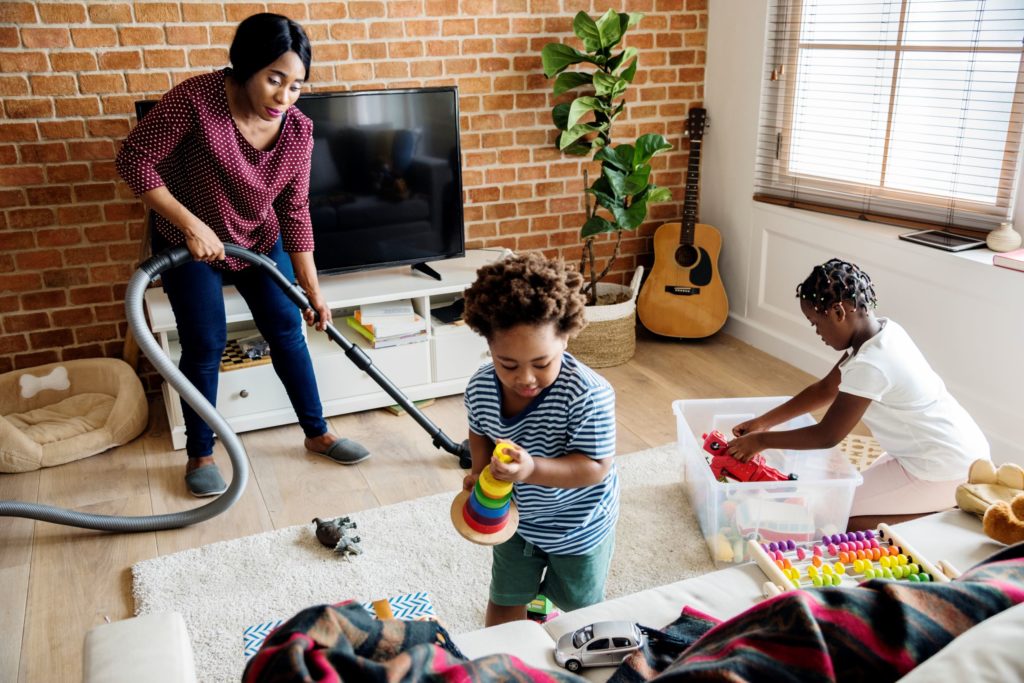 We live in an era of noisy, fast-paced cities, never-ending streams of information and companies trying to sell us something almost everywhere we go or click. It's no wonder our nerves are fried and and we accumulate too many things! With all this stress–and closets stuffed with clothes we will never wear–it's also not surprising the simplicity of minimalism, and certain types of Asian design, have risen in popularity.
The Minimalist Sensation
Our quest for serenity is where Marie Kondo comes in. Kondo, a highly successful organizing expert from Japan who started her tidying business venture at 19, believes that by de-cluttering and simplifying your space, you open your home–and your life–to tranquility. And her #1 New York Times bestselling book, "The Life-Changing Magic of Tidying Up," takes tidying to a whole new level, teaching that if you properly simplify and organize your home once, you'll never have to do it again.
Organize by Category–Keep Only The Joy
The basic tenets of the Kondo technique[1] are to tackle clutter by category, not location. Kondo recommends starting your organization makeover with clothes, then move on to books, papers, "komono" (miscellaneous items), and, finally, sentimental items. She is famous for saying that it is important to keep only those things that speak to your heart and discard items that no longer spark joy. And before we discard items, we should thank them for their service. Kondo's approach teaches us the importance of being introspective yet grateful for the material items we have and the happiness they gave us, even if they no longer do so.
Finding Peace In Simplicity While Protecting Our Planet
Going through the Marie Kondo process also helps us realize how much waste we are creating. While a lot of our possesions will go to friends, consignment stores or charities, a huge amount will end up in the trash. Moreoever, much of what we will discard will be plastic. Kondo's method not only teaches us how to make a relaxing and healing space for ourselves but also how to be much more selective about what we buy. As National Geographic reminds us[2], Kondo's practice exemplifies sustainability and awareness in an age of thoughtless spending and accumulation. And it is important to not only be mindful of the negative effect our excess stuff has on the environment, but also on our peace of mind.
Self-care and comfortable spaces start with small, simple steps and we think the Marie Kondo method is a great way to begin.  
---
[1] One Kings Lane. "8 Lessons Our Editor Learned from the Decluttering Bible," Cate La Farge Summers
[2] National Geographic, "Marie Kondo helps declutter homes. What does that mean for plastic waste?" Alejandra Borunda, March 2019