Treat Your Mind and Body to a Girlfriends Getaway at Sanctuary Camelback in Scottsdale
---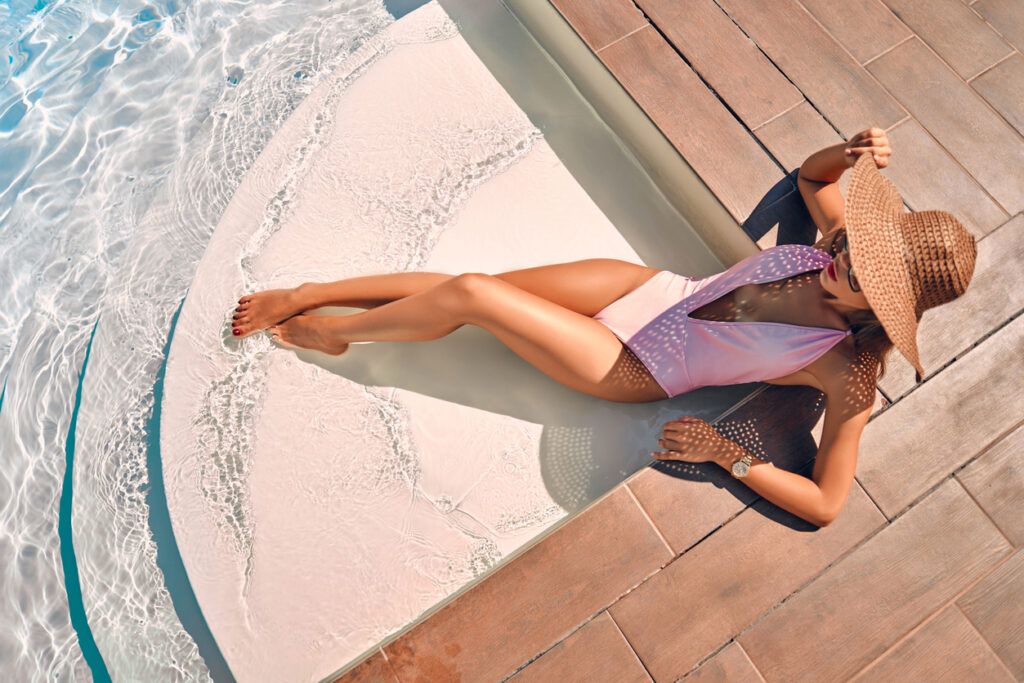 Sometimes it's not just your pals that you're hoping to bond with on a girl's getaway, but also yourself. Your experiences help to shape who you are and a spa vacation can be exactly what you need to reach peak levels of wellness. Remember Julia Roberts's trip around the world in the film Eat Pray Love? A simple wellness escape to Scottsdale, Arizona with your best friends can make all the difference for your health, mindset and being. Yes, we're talking about a girl's weekend at the Sanctuary Camelback Mountain Resort and Spa.
Breathtaking Views, Wine Tasting and Poolside Chats at Sanctuary Camelback
"Relax. Reconnect. Repeat." It's the phrase you'll find on the Sanctuary Camelback website, and it's not exaggerating. Located in the terrain of Camelback Mountain, this resort is surrounded by breathtaking views of hills, grassy plains, and cacti. Ideal for those who love the outdoors and you can support your physical and mental health by going on a hike with your best friends. Is there anything better than catching up with your favorite people while achieving your wellness goals? Didn't think so. Your outdoor activities can be followed up with a wine tasting, poolside chat, or massage in the Sanctuary Spa. (perfect for bachelorette parties!
Discover the Wonders of an Award-Winning Spa
This spa has been ranked as one of the top 10 in Arizona and you'll see why as you and your crew step into the waiting room. Featuring Asian-inspired treatments, reach peak levels of wellness after trying a hydrafacial, full-body wrap, facial massage, or all of the above with a spa package. Relax muscle tension AND your entire body as you soak in the wonders of these serene treatments. With your mom, sister, or best friend right beside you, of course.
Lots of Action for Wellness Enthusiasts
Essential for rest and relaxation, this resort is also designed for the action and wellness enthusiast. Get your blood rushing with an outdoor yoga session that overlooks the deep red rocks in Arizona where it's always hot yoga. Or you can hit the tennis court with your squad for a friendly match. You'll feel incredible as you practice wellness with every activity the hotel has to offer.
Wellness is defined as "the act of practicing healthy habits on a daily basis to attain better physical and mental health." There's no better place to do so than the Sanctuary Camelback Mountain Resort and Spa. Enjoy an unforgettable girl's getaway with your family and/or best friends, and bring your healthy habits home.
Want to start planning your girl's getaway to Scottsdale, Arizona? Spafinder can help with this Spa Escape offer.
Your choice of a luxurious casita or suite
Daily breakfast at elements or in-room-dining (up to $30 per person plus tax and gratuity, excluding alcohol)
A $240 spa credit (including 20% gratuity) per adult per night to be used for services during the stay
And more!
Need a gift for a special occasion or just to say Thank You? Spafinder is the answer.