Weddings: What's Trending for 2017
---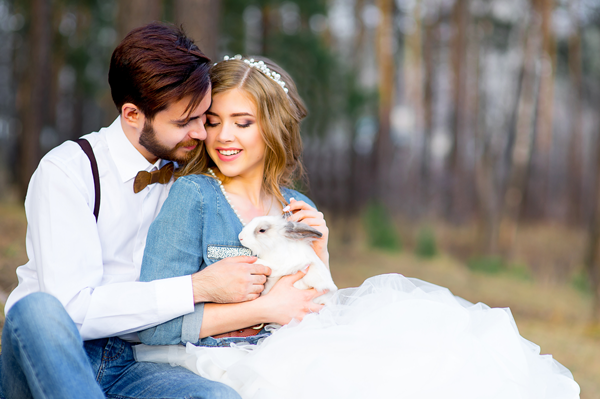 Weddings shouldn't be too trendy (there's nothing worse than a wedding photo that screams stuck in time) but trends can inspire new ideas that you and your guests will remember for a lifetime.
Dreams in Green
We're not surprised that all things green are a hot wedding trend for 2017. Pantone Color Institute named Greenery the Color of the Year, citing its connection to nature. And Spafinder research shows connecting with the environment is at the top of people's wish lists.[1]   Think green for everything from table décor to floral arrangements to wedding attire and consider adding trees to your wedding design to create a magical forest effect. Trees make a BIG statement and can be recycled or planted after the big day. You can even tap into the Forest Bathing trend and walk down a wooded aisle or hold your ceremony in a real forest.
Bold colors in general are popular this year so if green's not your thing, say goodbye to pastels and think brighter hues in your favorite shades.
Not Been There. Not Done That.
Travel agents tell us[2] travelers have an unquenchable thirst for new and exotic destinations. That trend is also playing out when it comes to wedding venues as couples look for unforgettable experiences that transport their guests from reality. From an elaborate wedding on a private island to a wedding safari to a simple but memorable ceremony by a meandering stream, brides and grooms are choosing magical over the mundane.
It's a Go Pro, Selfie World
Let's face it, wedding photos have always been the lasting memory, long after the last crumb of cake has been swept away. Savvy wedding planners are adding fun backdrops for staged photos (a majestic monument like the Taj Mahal or a fairyland tableau) and hiring roving photographers to capture candid shots, which are displayed on a video wall and printed as keepsakes.
Bunnies! Llamas!
The wedding planning website The Knot reports that furry friends are all the rage but the animal trend goes far beyond including favorite pups in the ceremony.  We're seeing animals of all types and stripes in the wedding scene, especially popular when the wedding is held in a rural outdoor setting or staged in a barn.  Maybe it's a holdover from the petting zoos a new generation of brides and grooms enjoyed at childhood birthday parties!
Don't Forget the Food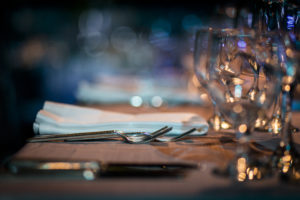 We recently attended a wedding where a wine tasting was led by a well-known sommelier– fun, impressive and a great way to get guests out of their chairs and mingling. Food trucks are all the rage at big and small events: The Pudding Truck brings old-fashioned pudding to LA weddings, a popular option for receptions and after parties. Food stations have been overtaking the sit down dinner for years and special options like vegan or gluten-free desert bars delight guests and reflect the sensibilities of the wedding couple.
[1] Spafinder, "State of Wellness Travel Report," March 2016
[2] Spafinder, "State of Wellness Travel Report," March 2016