Wellness Homes, Communities & Cities
---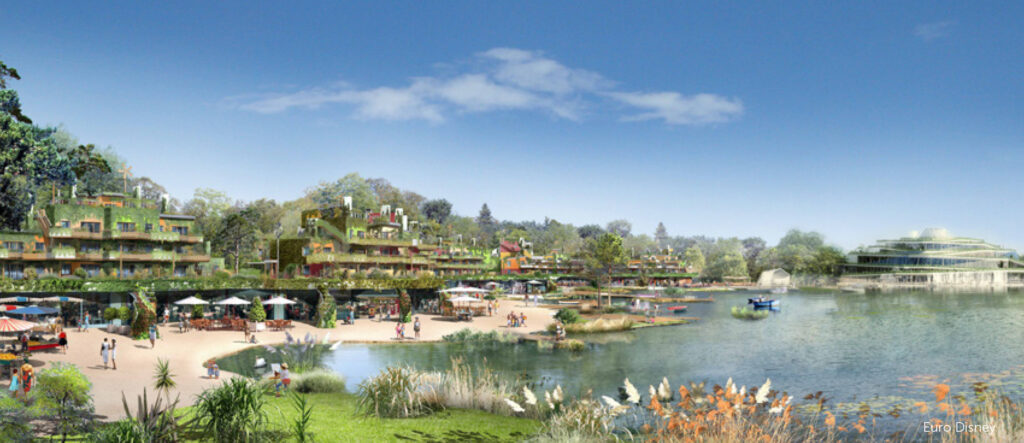 It is health that is real wealth and not pieces of gold and silver.


Mahatma Gandhi
Back in 2007 Spafinder named "spa real estate" a top trend, after tracking the rise of a new breed of residence that essentially let people live at a luxury spa. The concept was pioneered by high-profile destination spas, like Canyon Ranch Living, which launched in Miami Beach in 2007, and Miraval Living, which planned to open in New York City around 2008. And the first wave also saw destination spas like Red Mountain Resort & Spa (Utah) and Terme di Saturnia (Italy), and numerous hotel/resort spas, add condos and villas. Fueled by the early 2000's economic boom, by 2007 over 250 global spa real estate options were listed at www.spafinder.com. Then the recession hit, and many of these projects (on the drawing board or newly launched), crashed right along with the economy.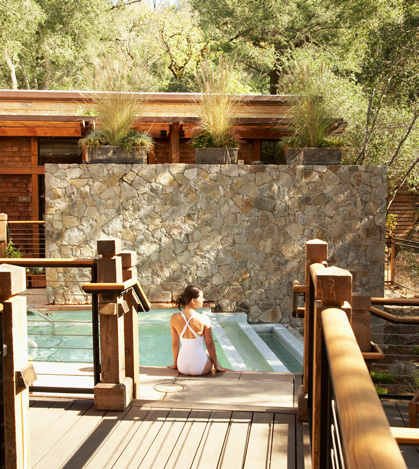 Now, with both the economy and stress levels on the rise, we're seeing the wellness living market roar back, but with more comprehensive concepts of what a master-planned healthy home, community or city could be. Spa and fitness amenities are still very much part of the picture, as is eco-minded building. But the new wellness residences are thinking far beyond amenities, and tackling not just planetary but human health in design and construction.
"After decades of a wellness revolution, and given the fact that we spend, on average, 90 percent of our time indoors, it's almost odd that it's taken so long for wellness to really come 'home,'" said Alfredo Carvajal, president of international and signature programs at Delos. "And this trend is not a fad, it's the very future of real estate, because for many more people, healthy really is the new wealthy. And in the future, being able to live and work in places that deliver evidence-based wellness features through the built environment (like optimized air, water and lighting) will become a right not a privilege."
FUELING THE TREND
Economic Recovery & Consumer Demand for Everyday Wellness
Economic recovery is a powerful driver of the new wellness living trend, and the concept also lies at the intersection of two hot markets: real estate, a $150 trillion global asset, and wellness, a $3.4 trillion annual market.1 If wellness living developments (estimated at $100 billion globally2) are now just a fraction of the real estate market, new consumer interest is creating economic incentive. Just one indication of how global demand has become: a new survey from India3 reports that, for 69 percent of homebuyers, the "sensation and feeling of wellness" is "very important," with 88 percent ready to pay a premium.
Scientific Confirmation of Impact
Research mounts that diverse building elements can have a positive impact on human health and productivity. Dozens of studies exist on the impact of green spaces and natural light on human bodies and brains, from University of Illinois research showing that public housing with greater amounts of vegetation experience 52 percent less crime4 to a recent Northwestern University study revealing that cubicle-imprisoned workers deprived of natural sunlight sleep 46 minutes less each night and are four times less active during the workday.5 The recognition of human "biophilia" (our hardwired need to connect with nature) is prompting homebuilders, workplaces, hospitals and schools to design/redesign interiors with access to natural light and greenery, and for many more cities (from Birmingham, England to Wellington, New Zealand) to create urban designs
that bring people and nature together. And with research showing that pollutant concentrations are two to five times higher indoors than out6 –and with 300 million people suffering from asthma worldwide7 – a focus on air purification and anti-microbial and anti-allergenic indoor environments is ramping up.
Urbanization Driving "City Oasis" and "Satellite Wellness City" Trends
The world will continue to urbanize at an unprecedented rate (more than half of us now live in cities),8 so humans live in more stressful, polluted environments. And this is fueling demand for both urban residences that are essentially "wellness oases" within, as well as new healthy-living-focused "satellite" cities, where commuting is made easy, but people and families can experience more space, community, nature, outdoor fitness and everything from great schools to farmed food.
ASPECTS OF THE TREND
Wellness Communities, Towns & Cities
The most ambitious–at times even mind-blowing– aspect of the trend is entire towns and cities built around the most complete concept of wellness imaginable: from nature and fitness to masterplanning social, cultural, medical and educational "health" for every age. With growth happening fastest in Asia and the U.S., and with these communities often built through public-private partnerships, the new wellness towns and cities aim to provide a dramatically healthier living alternative to the drive everywhere, disconnected suburb or the stress— and pollution-crushed city, where people are increasingly priced (and "spaced") out.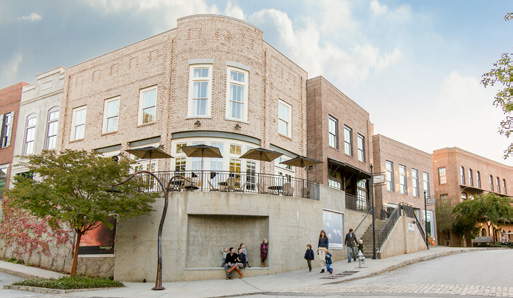 A Few Shining Examples
Lake Nona (Orlando, Florida) is three-quarters the size of Florida's Walt Disney development (with thousands of acres and homes from the affordable to the grandiose.) And spending time at this new wellness city's website will make your jaw drop. One can only list a few of the smart, healthy approaches: 44 miles of biking/walking trails. A cutting-edge sports/fitness complex (along with numerous satellite fitness centers). All LEED-certified buildings. New hospitals and research centers. An education system (from kindergarten through college) created by 30 institutions, with a "Collaborative Learning Environment" allowing residents to learn from doctors, researchers, professors and businesses. A town center with everything walk-able and a nearby airport. Personalized wellness programs for residents, including a community initiative to reduce residents' Body Mass Index. And a Lake Nona Institute is measuring the impact of all these incredible technologies/innovations, to help model new wellness cities worldwide.
Avira Medini (Johor, Malaysia): A 210-acre, masterplanned town just across the bridge from Singapore, whose goal is for every generation to live "in the heart of wellness." Opening in 2015, its 3,000 residences sold out on launch day in 2013, and Avira Medini immerses commuting professionals (and parents, kids and grandparents) in a holistically healthy life, with a wellness gymnasium, spa, farmer's market, cooking and art classes, allotment farming and seamless connection to the city and the airport – and with hospitals, universities and even the Ian Fleming Studios, set to move there.
Serenbe: A new, 1,000-acre community outside Atlanta, Georgia has sustainability, organic farming, culture, arts and fitness at its core. Two of the four hamlets, and 180 of the 1,200 homes, are built, the former modeled after English villages and themed around aspects of a "well-lived life." An arts and culture hamlet houses the playhouse, culinary artscenter and galleries; the agricultural hamlet includes the organic farm and general store; the upcoming health and wellness hamlet will offer medical offices for eastern and western approaches; and a fitness center with yoga and Pilates classes, and a dstination spa/hotel are also offered. Serenbe will let people "age in place," with communal homes with nurses built right alongside children's schools, bringing young and old together. It's a modern twist on the old-fashioned "front porch" community where design and programming bring people together. And if wellness can sometimes feel strict, the focus here is on playfulness: like spontaneous hayrides and drivein movies in the fields.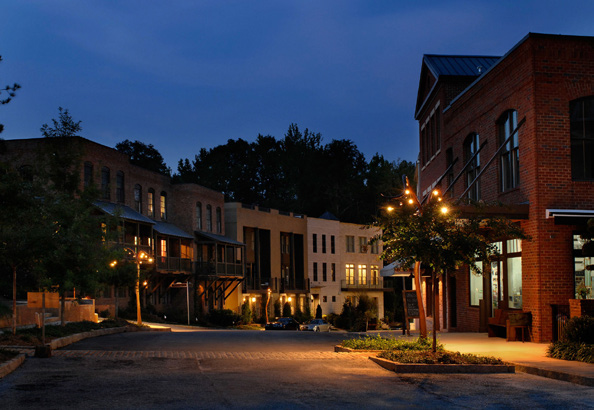 Wellness Homes
New real estate projects that are focused on keeping occupants healthy are sprouting up like (organic) mushrooms, from Malaysia to New York. We're seeing new urban towers like San Francisco's Nema (hitech and hi-wellness for Silicon Valley high-rollers), with its vast fitness center, indoor-outdoor yoga "solarium," "urban-parks-within-a-high-rise" concept and every healthy service imaginable available with a tap of ubiquitous digital screens, from organic food delivery to 24/7 appointments at the spa. We're also seeing many more "a stone's throw from the city" developments, like the Residences at Afiniti Medini (coming 2015, in Malaysia across the causeway from Singapore), with its massive wellness center (think health screenings, alternative medicine, yoga, Pilates and meditation) and a Corporate Training Center where residents can "Learn Well." And there are outin-nature developments like Huntsman Springs (Teton Valley, Idaho, U.S.), combining golf with a 500-acre nature preserve; a wellness center with spa, fitness classes, healthy living workshops and personalized wellbeing programs–and where all profits go to the Hunstman Cancer Institute.
Delos is a company whose mission is to transform buildings by incorporating evidence-based wellness features that improve the health and wellbeing of the building's occupants, whether in hotels, schools, restaurants, offices or private residences. And Delos Signature Homes have opened in buildings in Manhattan (66 E. 11th Street) and Philadelphia (the historic ICON Tower). Just a few of the often invisible-to-the-eye features: advanced air and water purification systems, humidity control, circadian rhythm and dawn simulator lighting that energizes by day and regulates melatonin levels for great sleep, "floating" cork floors and reflexology stone pathways that support musculoskeletal health, surfaces with photo-catalytic coating and even centralized aromatherapy dispensers. Celebrity associations canenhance the appeal of such properties, and both Leonardo Di Caprio and Deepak Chopra are on Delos' Advisory Board.
And there's even activity on the most affordable housing front. In Nashville, Tennessee developer Michael Kenner is creating "affordable, wellnessoriented, workforce housing," including microapartments made out of recycled shipping containers,and residents will enjoy the same circadian rhythm lighting that Mr. Di Caprio does. Rapper/songwriter Will.i.am's philanthropic organization, i.am.angel, is involved in a Well Access program (a sub-initiative of the new Well Building Standard) to bring quality air, water and antimicrobial surfaces to 1,200, lowincome homes in Los Angeles.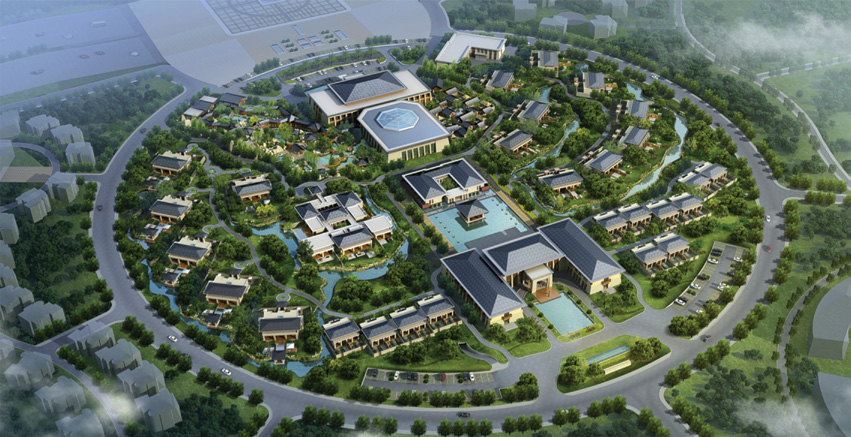 Mixed Use: Hospitality + Residences
In the pre-recession spa real estate model, spa resorts often added residences as an afterthought, and the mixed use concept could mean mixed results. But now hospitality + homes projects are being conceived as hybrid properties from inception, allowing developers to think through the "guest" vs. "living" equation more strategically. Living (whether part or full time) at a gorgeous wellness retreat, where stress-reduction and healthy life programming is a daily affair, has obvious appeal. And the mixed-use trend is surging globally, with management at famed destination spas like Mii Amo (Sedona, Arizona) reporting they're getting calls from real estate developers looking to tap their know-how.
A Few Standout Examples
GOCO Retreats' very name, "GO" (for travel), and "CO," for wellness living communities, shows that mixed-use is their very identity. And between 2015-2017, seven GOCO Retreats will open in stunning locations from Spain to Shanghai, all focused on authentic, East-meets-West wellness programs with comprehensive spas and thermal experiences. In summer 2015 Goco Retreat Thimpu in Bhutan and GOCO Retreat Khao Yai, in wine country north of Bangkok, will open. In 2016 GOCO Retreat Niuto in greater Beijing launches, the first high-end, mineral springs-based wellness living property in Northern China. In 2017 we'll see The Octave Living Destination Retreat set on a lake just outside Shanghai; GOCO Retreat Barcelona with its organic farm; GOCO Retreat Kaiserhof Rügen, on Germany's largest island in the Baltic Sea; and GOCO Retreat Ubud in Bali, with its Ayurvedic center, organic farm and artists' village. And two wellness retreat/residence projects are on the drawing board for the Western United States.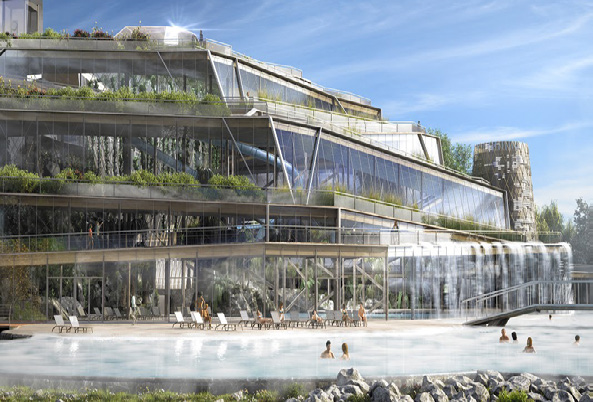 Six Senses, known for its chic, eco-obsessed, natureimmersed wellness resorts set in breathtaking locations, is embarking on serious global expansion. And part of that drive is more Six Senses Residences, which they call "Indulgent living as nature intended." Homes at the Con Dao Resort, on a private beach in an archipelago in Southern Vietnam are open, and residences (in rainforest, waterfall or mountain habitats) are coming soon at the Freedom Bay, San Lucia resort. Also in their residence pipeline: the Zil Pasyon resort on an idyllic private island in the Seychelles and the Gammarth Tunisia resort on the Mediterranean coast near Tunis. Euro Disney and developer Pierre & Vacances have
just broken ground (opening 2016) on a mixed-use "organic city" outside Paris called Villages Nature. For tourists and residents it will be all about interacting with nature, with vast green space and a geothermal lagoon, hanging gardens, horseback riding, hiking and an organic farm.
DIY Home Wellness Products
Even if you can't afford to purchase an upscale, new wellness residence, a slate of new products allow you to give your home or workplace a healthy makeover. Lighting Science makes fixtures/bulbs that align light to your body's circadian rhythms. Vitashower's Vitamin-C-packed shower filters/tablets eliminate chlorine for healthier skin. PURE focuses on the allergy-free home, from hypoallergenic bedding to air purification products. And NaturVention's indoor ecosystems are high-tech, self-irrigating vertical gardens that purify and humidify the air.
Certification and Laboratories
The International Well Building Institute (IWBI) introduced a new, global WELL Building Standard in Fall 2014, that evaluates homes, workplaces, schools (and basically any "room" imaginable) on how conducive they are to human wellbeing, the way LEED rates buildings for ecological sustainability. Top architects and engineers, and doctors from major institutions like the Mayo and Cleveland Clinics, reviewed 4,000 studies to create the standards for air, water, light, nourishment, fitness, comfort and mind, and how they affect twelve aspects of human health – from cognitive to cardiovascular. The Green Building Certification Institute (GBCI) will provide the third-party certification for both WELL and LEED. These new standards should spur "well building": the IWBI reports that just a month after "Well Certified" launched, eight million square feet were already under contract for certification. They will accredit their first 50-100 wellness properties by February 2015.
And the revered U.S. medical institution, the Mayo Clinic, will launch the first lab (WellLab@Mayo)dedicated to the research, development and testing (in real-world living and working conditions) of building innovations designed to improve human health in April, 2015 – providing respected, evidence based data on what works – and what doesn't.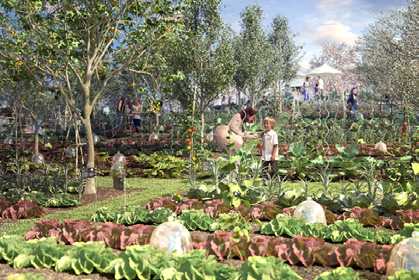 EVERY Room – from Offices to Dorms
The healthy building trend is extending far beyond homes, with offices, hospitals, schools, and even dormitories, re-thinking what it means to live within their walls. With evidence that workers get sick less often and are more productive if offices have natural light, high-rate air exchange and large communal spaces, more companies are building/redesigning in this direction.
Many more colleges are offering "Wellness Living" dorms, dedicated to supporting student health with fitness, yoga and meditation classes, and nutritional counseling and healthy food. And when Delos designed WELL Signature Suites at The Legacy at Drexel Arms, an off-campus housing facility near St. Joseph's University (Philadelphia), with study- and sleep-friendly features like circadian lighting and advanced air purification systems, they were snapped up by parents.
THE FUTURE
Wellness isn't a tough sell these days. And what could be more logical, after centuries of real estate development too narrowly focused on surface aesthetics and amenities and "curb appeal," rather than paying more attention to building principles and community designs that could actually help the people that live there experience happier, longer lives.
The wellness living trend finally has real momentum. And it will continue to, with major new wellness cities coming that we couldn't report on because they haven't been officially announced. New WELL Building standards will make healthy-for-humans building more understandable and achievable worldwide – further spurring growth. And research on how building elements and community designs actually impact human health will drive growth in the right, science-backed directions. We're really just starting to understand the ways that interior spaces and communities could be made more "well." And when concepts that don't make human sense, won't make business sense – more innovation is coming. New technologies and scientific evidence will drive innovation and growth. But much of what is the most healthy about the new wellness communities is that they recall things many have forgotten: like walking to work or school, growing your own food, knowing and caring about neighbors, and young and old living and learning together. A Lake Nona or a Serenbe is hardly a hippie commune, but the principles of true community they're striving for hearken back to the past…and we'll see more of that in the future.
Global Wellness Institute and SRI International data, "The Global Wellness Economy Monitor," October 2014.
Global Wellness Institute and SRI International data, "The Global Wellness Economy Monitor," October 2014.
Tata Housing Wellness Survey, 11/2014.
Kuo, F.E., and W.C. Sullivan, "Environment and Crime in the Inner City: Does Vegetation Reduce Crime?" and "Aggression and Violence in the Inner City: Effects of Environment Via Mental Fatigue," Environment and Behavior, 2001.
Northwestern University Medical School and University of Illinois at Urbana-Champaign study, 8/2014.
U.S. Environmental Protection Agency, "The Particle Pollutant Report," 2004.
Global Initiative for Asthma data, 2014.
United Nations, World Urbanization Prospects, 2014.