Wellness Your Way
Published: Wednesday, February 15th 2017
in Living Well
---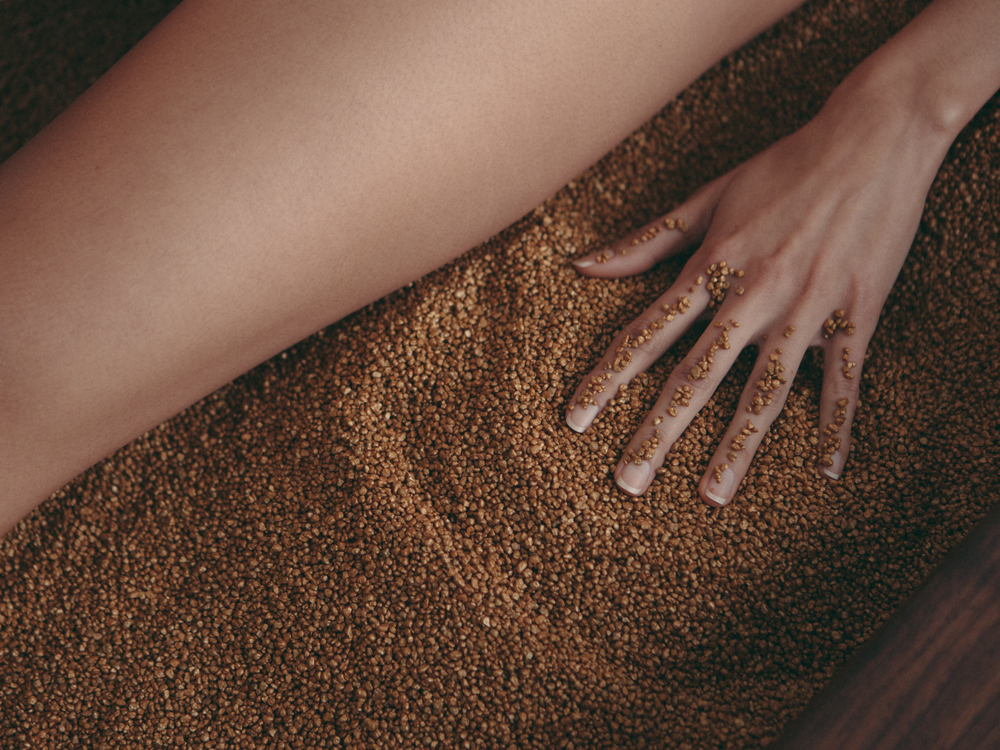 Re-imagine the spa experience at Turnberry Isle's Miami's âme Spa & Wellness Collective, a unique 360-degree approach to wellness. The iconic resort's new offerings combine Eastern and Western modalities and integrated strategies ranging from weekend retreats to one-day programs to specialized packages – all designed to improve guests' overall health and well being.
We are excited to invite you to the new Camp ÂME" Retreats, ÂME -azing Saturdays programs, and a series of special events including a Healing Happy Hour, held from 4 to 7 p.m. on the first Wednesday of each month. All were created by experts to increase your wellness and invigorate your body and mind with fitness, food and drink.
First let's take a quick look at what integrative wellness is and how it can benefit you.
According to the Academy of Integrative Health & Medicine, "Medicine is but a section of the total picture of health care, highlighting the diagnosis, treatment, and prevention of disease. Because many health professionals do not diagnose or treat disease, we honor all health professionals in this work, and you will notice that we intentionally put health first — in front of medicine — to emphasize our focus on health first. Integrative Health & Medicine is the future of medicine, health, and wellness."
The âme Spa & Wellness Collective's new programs reflect Turnberry's commitment to offer a new standard in immersive spa and wellness and integrative wellness programs, backed by a roster of 40 experts.
The overnight retreat, Camp ÂME, is a three day/two night wellness series and collective social and interactive getaway where participants enjoy spa treatments, exercise in the newly revamped fitness center, participate in the Wellness Circuit with Barre and HITT training and engage in Fit Talk, where a health professional answers questions centered around improved nutrition and other wellness topics..
Guest experts at the camp include Matthew Kenney, an American Celebrity chef, entrepreneur, author, and educator specializing in plant-based cuisine. Master Yoga Teacher Nikki Costello leads yoga and meditation and helps campers enter a healing mindset and overcome any challenges to meditation they may be experiencing. We believe wellness is all about balance and with these curated courses, Camp ÂME provides participants an opportunity to explore and question methodologies to improve their wellbeing.
The âme Spa & Wellness Collective's recent partnership with Rezilir Health brings onboard a multi-disciplinary, board-certified group of clinicians with proficiencies ranging from weight loss to hormone optimization to resilience and stress. Their commitment is to provide enough motivation and science designed to reset your mind and body and guide your journey towards a healthier you via a three-day integrative medicine retreat.
For those who want a taste of wellness in 8-hour increments, ÂME -azing Saturdays is a daylong pause to help you focus on bettering your yoga practice, learn about plant-based foods or simply retreat for meditative purposes. The goal is calm the busy mind, strip away daily stressors and give yourself a little self-care. You will also have fun in the sun with chakra readings, yoga sessions throughout the day and even tarot card readings.
And if you simply want to sample Turnberry's newly upgraded Spa, with more than 70 signature treatments, spend a moment or two at the Himalayan Salt Sauna, enjoy a mini-massage, relax on the world-renown Bemer sofapad to optimize circulation, and experience a taste of acupuncture while you imbibe healthy juice and drinks, the Healing Happy Hour is your mid-week reprieve from stress. This essential "me time" can leave you in a blissful state of mind while you sip on a health infused drink that will give you the right kind of buzz.
The bonus to all these events? The like-minded people who attend are a blend of wellness seekers, wellness aficionados or wellness in progress. Conversations range from the latest developments in plant-based diets, how to make hummus with a smidgen of ghee and the search for balance in our high-speed existence. Whatever you are searching for, a trip to âme is sure to expand your possibilities.
The wellness series schedule is below.
For all retreats, click here
To review all wellness activity at Ame, click here
For specific requests about wellness, click here
References: https://www.aihm.org/about/what-is-integrative-medicine/