White Elephants and Secret Santa's–Gifts To Make Them Laugh
---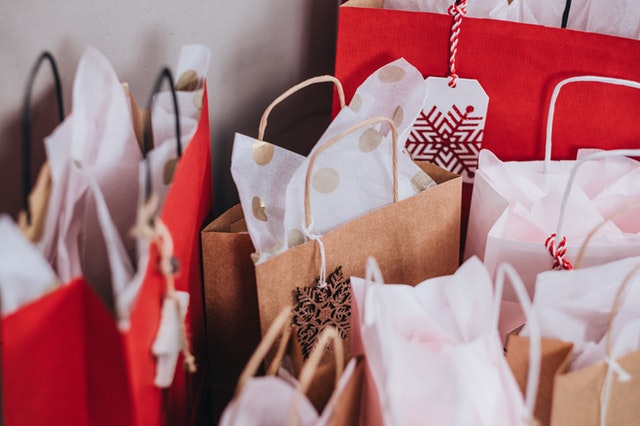 White Elephant and Secret Santa's gift exchanges are terrific icebreakers for an office party–or any holiday gathering when you want to up the fun. The idea is to choose a wacky present for a gift exchange–the sillier the better. Shopping for these ridiculous gifts is part of the fun, and White Elephants and Secret Santa's are usually inexpensive and won't break your holiday budget.
Fuzzy and Funny

Pillows made to look like a pickle, logs or soda cans are a fun present. Plus, they are soft and cuddly, and who doesn't like that? Or choose a silly plush toy like a cow or crazy rabbit.
Make It Up

Masks, disguises and weird makeup are a guaranteed crowd pleaser. In addition, everyone can get in on the fun by trying out your gift. Check out a collection of mustaches (just $8 at the Soap Plant+Wacko in L.A.) or spring for a set of horse hooves or a dove mask, both under $20.
Homey Fun

Funny gifts for the home are always a home run. Yes, you need an "I Hate Everyone Too" oven mitt with a pink pony.  With a little sleuthing you can find funny trays, clocks, hooks, containers, cups, bathroom accessories and more.
Think Adorbs

Shopping areas like Little Toyko in Los Angeles or Japantown in San Francisco are a treasure trove of fun, inexpensive gifts. Japanese design is often unbearably cute (think Hello Kitty) and even kitchen and bath tools may have a touch of whimsy that will make your most cynical desk mate laugh. After all, who wouldn't love an elephant shower cap?
Funny Hats. Silly Hats. Hats and More Hats

Trust us. If you can imagine it, someone probably created a hat to match your wildest dream. There are cute animal hats, food-themed hats, character hats, bowling pin hats, light bulb hats, umbrella hats, trucker hats with ridiculous sayings, mullet hats, chicken hats and way too many more.  And they are all waiting for you online.
Grandma's Cupboard

If you're really on a budget, ask your grandma or grandpa if you can raid their cupboards. You will probably find a retro item someone can't live without. During the '50s and '60s people were crazed for cute and there's nothing better than glasses festooned with flamingos or a beer tray starring three chipmunks. Saltshakers are an entire category. Plus, the best part. You'll spend time with your grandparents and they will have fun helping you choose your Secret Santa or White Elephant gift.
Spafinder Gift Cards. Perfect for the holidays.
Spa days and getaways: Sign up for tips, excusive offers and more.