Women's Clothing Subscription Boxes: Keep Your Closet Sane
---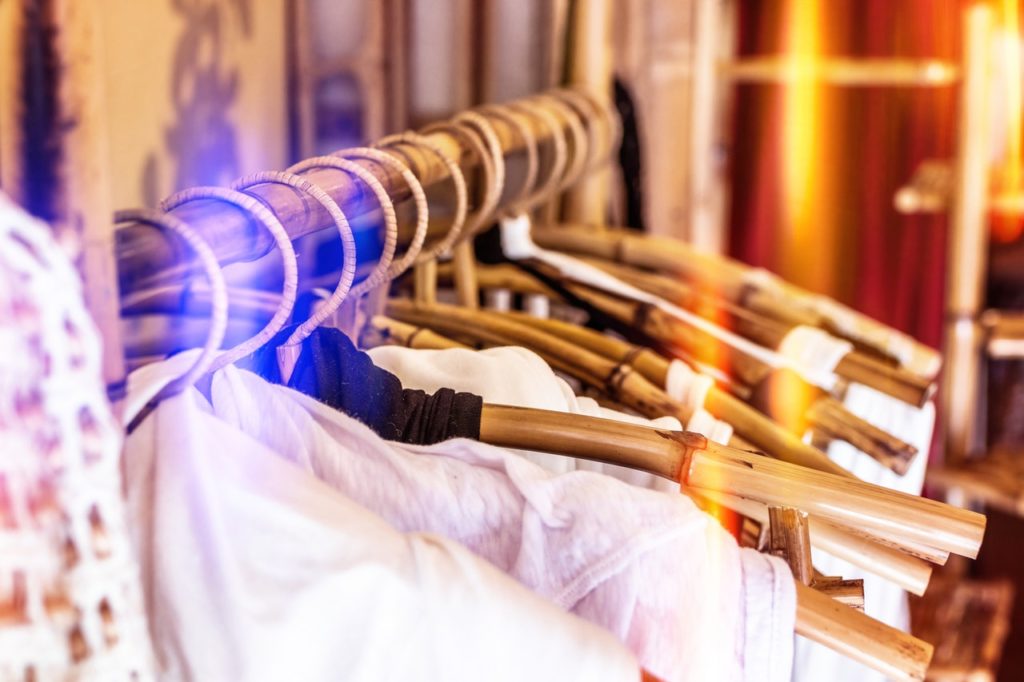 Scenario A: You open your closet, stuffed to the brim with shoes, handbags and clothes haphazardly dangling on hangers, and feel overwhelmed by the massive wardrobe you've acquired (or worse still, you decide you have absolutely nothing to wear in that huge shopping mall of yours). Or, scenario B: You browse through that overcrowded closet and feel guilty because you wear only a quarter of the apparel. There's a solution: Rent clothes and make dressing stress free. You can buy what you want, return what you don't or rent an outfit to wear once. Here are four women's clothing subscription boxes so you can keep your closet sane.
Women's Clothing Subscription Boxes
Concept: Answer a simple style questionnaire; get pumped when hand-selected clothes, shoes and accessories—picked by a personal stylist—arrive at your door; purchase what you want and send the rest back. You're only charged for the items you choose to keep, so your bank account will be satisfied.
Here's the kicker: Love and want to buy everything? Get 25 percent off the entire box.
Why We Like It: The bevy of women's sizes, from 0-24W (XS-3X); petite and maternity options are also available.
Price: A $20 styling fee that is credited to anything you purchase in the shipment.
Concept: Consider yourself a fierce fashionista? Rent the Runway, with wardrobe options from 300 high-end designers, is what's in style. Rent it, wear it, return it. You don't even need to dry clean.
Why We Like It: It accommodates shoppers with three different subscription options: Select "Reserve" and rent pieces for four or eight days (perfect if you need an outfit for a big event); "Update" is the better choice if you want to swap out new pieces (four for each shipment) monthly; with "Unlimited," you have unlimited access on items, aka a rotating wardrobe (as its name suggests).
Price: Subscription options start at $30/rental (Reserve). New customers receive 20 percent off their first order.
Concept: A monthly fee allows you to peruse from 150-plus brands (Vince Camuto, Catherine by Catherine Malandrino, Lucky Brand, etc.), available in sizes 0-32. Add at least six pieces to your online "closet"; receive your box a few days later; wear and return, or buy if you can't bear to part with it—for less than the retail price (your wallet says thanks).
Why We Like It: Gwynnie Bee swears each item undergoes a thorough cleaning and three rounds of inspection before it's sent to the next subscriber.
Price: Try this clothing subscription service free for 30 days (two items at a time) for a limited time.
Concept: Spearheaded by actress Kate Hudson, the Fabletics line of active wear makes it easy to appear well, fab, while you're working out (or lounging around). The Fabletics team curates outfit suggestions based upon your answers to a super-quick lifestyle quiz (respond to questions like "What's Your Favorite Way to Get Fit?"), and you take it from there. Browse, shop and a new workout ensemble comes to you monthly.
Why We Like It: The workout attire is not only comfortable, but it's seriously cute—and anything that makes us feel better exercising is reason enough to partake in a little shopping splurge.
Price: Outfits currently starting at $19 for new Fabletics VIP members.
Looking for gift ideas? Check out our guide at Spafinder.com
Sign up for exclusive deals and special offers