Your Work Place Gift Guide
---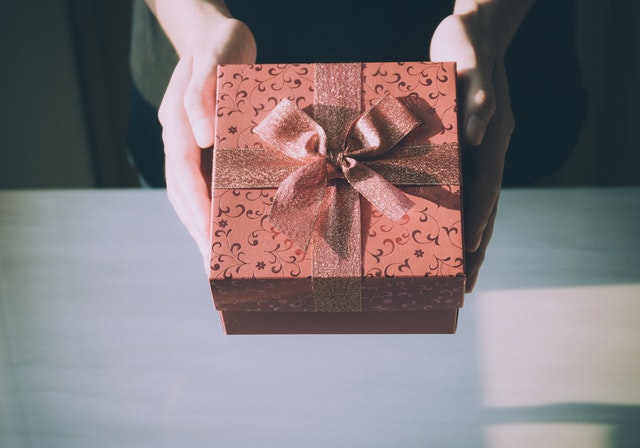 Choosing gifts can be a personal experience –the best presents show an understanding of the other person and the worst just burden people with stuff. That's why getting a gift for your co-workers can be a trying experience. While you might not see them outside of work, they can be your closest conspirators between nine to six or they can just be your desk buddies. And while you might know a lot about their work style, you might not know much about their lives.  Here are a few recommendations to help you make the right gifting decisions during the upcoming holiday season.
Gift Giving Etiquette

Office politics can be confusing and that is especially true when it comes to the holiday season and gift giving. This is the most important thing to keep in mind when buying office gifts: gifting is not required for co-workers. It can be a nice gesture and especially kind if someone has helped you out in a big way but it's 100 percent optional. Gifting, at any level, should never be required for employees. Gifts go downward, with bosses providing bonuses or gifts as a thank you for the year. If you have an assistant or a team, celebrating them can go a long way for the following year. Moreover, if the company isn't doing well, simply communicating your appreciation for their hard work goes a long way. The holiday season is a chance to reflect and give gratitude and the workplace should reflect that.
Think With Your Stomach

If you want to say thank you with a gift, a tasty bit of food can go a long way in the office. After all, who hasn't looked forward to a bagel Friday morning or enjoyed the cake at a  birthday celebration a little more than you would like to admit? An edible gift can be a good go to option for office gifts but it is also a popular choice. Which is why this is an area where you can get points for creativity. Avoid the normal chocolates, cookies and tri-color popcorn and try to find something more creative–and for an extra bonus, choose food with a longer shelf life.
This is also a place where you can get away with the popular, but for good reason, gift of sweets.  Make it yourself! Homemade cookies, jams or candy can be a great way to celebrate your co-workers during the holidays. They will appreciate your personal touch, and you'll save a bit of money.
Make it Personal

No surprise: We think gift cards are a great option for office gifting. (Think a Netflix card for the office film buff or Starbucks for your co-worker that loves her coffee.) And we have to say…Spafinder Gift Cards acknowledge that you know how hard your co-worker or boss works and how much they need a break. That's a thoughtful present and a sign you care all in one sweet package.
Spafinder is the perfect gift for every occasion.
Spa days and getaways: Sign up for tips, excusive offers and more.