2019 Trend; Happiness Swims to the Top
---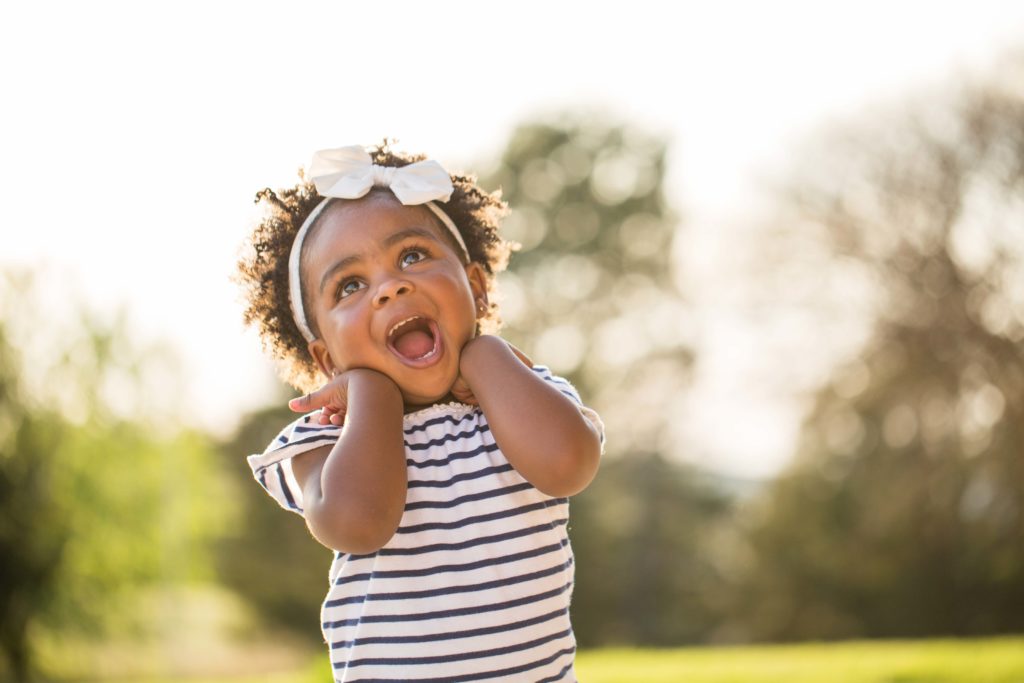 When asked what people truly want, to 'be' happy or have happiness continues to resonate with everyone. Laughter has often proved a tried and true cure for illness and sadness. Comedy movies are a multi-multi-million dollar industry for a reason. Comics like Amy Schumer sell out venues like Madison Square Garden. Netflix signs mega-deals with entertainers like Jerry Seinfeld and Chris Rock.
Happiness is Healthy

Thrive Global asks if the happiness trend is…."a healthy pursuit or an obsessive quest?"[1] We're siding with healthy. We like to laugh and Spafinder is all about wellness. We agree that if you pursue what matters in your life, you will be more likely to find joy. The Beatles got it right when they memorialized the song, "Can't Buy Me Love." And based on the 2018 World Happiness Report, they could have added, "Can't Buy Me Happiness."
The Art of Eating and Playing

In an in-depth report on the happiness trend, the Global Wellness Summit (GWS) predicts we will see a new emphasis on eating for happiness (serotonin-boosting foods like tuna, dark chocolate and blueberries) and a new understanding of the relationship between a healthy gut and happiness.[2]
There is also a movement towards "happy fitness," with adult versions of games like dodge ball and hanging from monkey bars. And along with happiness hikes and simply being in nature, look for more laughter yoga and smile asana.
Learn To Be Happy
Happiness is so important, we now have happiness schools and happiness classes. Research by the  Anxiety and Depression Association of America (2018) shows one in four children in America struggle with an anxiety disorder. As a result, more schools are teaching happiness to emphasize skills like friendship, a positive outlook and gratitude. One example: The city of Delhi, India has launched happiness classes for students at all public schools from nursery school through 8th grade.[3]
Turn Off Technology. Turn On Happiness

There is a lot of content devoted to the connection between too much screen/phone time and anxiety/depression. Since spas and wellness destinations are passionate about the wellbeing of their guests, it's not surprising that top wellness travel locations offer digital detoxes. In addition, we are seeing happy camps for adults with games like kickball and campfires with s'mores.
What Makes A Person Happy?
According to Inc magazine [4], take a look at the top happiness drivers, from greatest impact on happiness to least.
Nearby mutual friends – who literally ranked off the charts; the probability of increasing happiness is 148 percent
Next-door neighbor
Close friend – a person whom the participant named as a friend but the "friend" did not reciprocate that label
Friend-perceived friend (a person whom the participant did not name as a friend but who claimed to be a friend of the participant)
Nearby sibling
Co-resident spouse
Distant sibling
Non-co-resident spouse
Same-block neighbor
Distant friend
The Future of Happiness

Happiness scientists say happiness is achievable. They recommend focusing on human connection. If happiness involves playing in the leaves with your kids or friends, embrace it. Spend a few hours a week at your favorite charity and you are well on our way to finding joy and meaning in your life.
Treat the moms in your life to me time with a Spafinder Gift Card.
Get exclusive access to deals and more.
[1] Thrive Global, "The Happiness Trend – A Healthy Pursuit or an Obsessive Quest?" Connie Mester, November 2017
[2] Global Wellness Summit, "Wellness Meets Happiness," January 2018
[3] Global Wellness Summit, "Wellness Meets Happiness," January 2018
[4] Inc Magazine- https://www.inc.com/jeff-haden/want-to-be-much-happier-science-says-always-do-any.html