2023 Gemini; Who Let the Twins Out?
---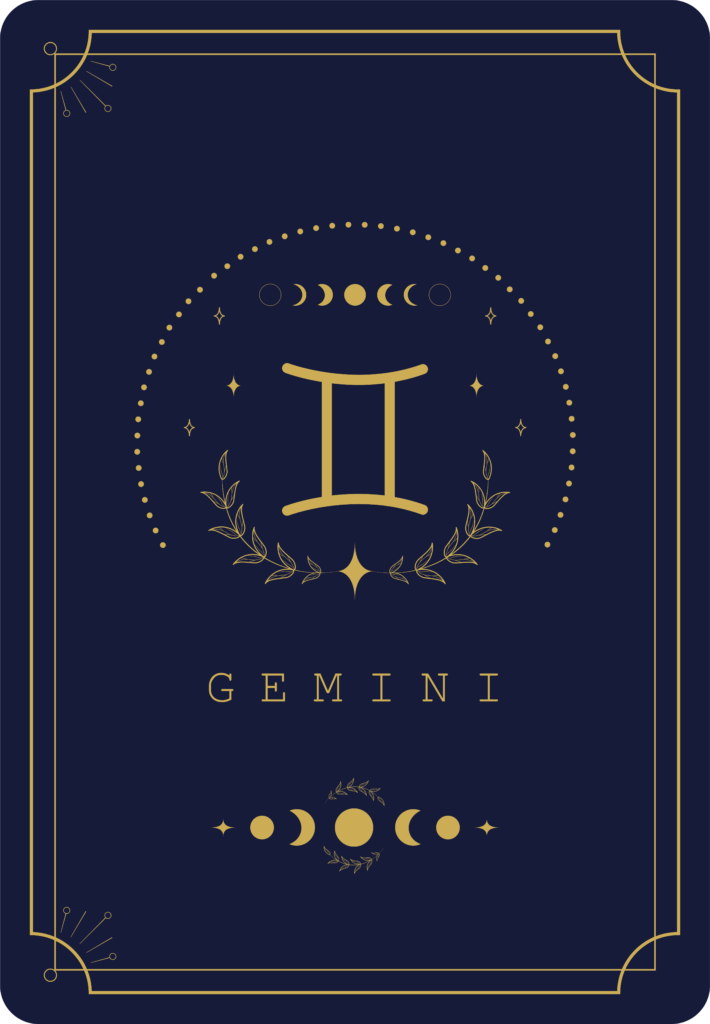 Geminis are intellectual and playful beings. They are passionate about several things simultaneously and have to multi-task continuously to balance their careers, hobbies, passions, and friend groups.
Astrologers describe them as social butterflies, considering how Geminis are abundant on dance floors, at dinner parties, and at happy hours.
Gemini- Impact on Work and Its Role in helping you Achieve Personal Growth Goals
Geminis thrive on the feeling of belonging and are born leaders. Hence, they feel their best when on the job, feeding their innovative, driven, or enthusiastic boss or employee spirit. They do not take no for an answer, which is why Geminis are famous as go-getters in workplaces.
Once you set your mind to your career goals and ambitions, you pursue them with relentless determination and a single-minded focus. Geminis generally excel in coaching, military, advertising, athletics, and political careers.
Love: Discover who you are most Compatible with
According to astrological experts, Geminis and Libras are highly compatible. Geminis tend to have a somewhat unpredictable nature, so one may find them caring, attentive, and sweet one minute while the next may be distant and disconnected.
This is why Geminis get along best with air signs, perhaps because those individuals are more open and lax.
Wellness: Learn how you can use Your Sign to Maximize Your Health and Wellness
Geminis are alert and intellectual thinkers, which is one reason they can stay connected to a workout routine. You prioritize physical fitness, flexibility, and working out in groups. To maximize your health and wellness, try practicing pranayama, tennis, dancing, aerobics, swimming, cycling, and gymnastics.
However, Geminis tend to be prone to insomnia, dry skin, nervous disorder, cough, asthma, and chest problems. Hence, they should ideally eat high nutrients, nuts, steamed vegetables, and foods rich in magnesium and calcium.