Boss Babe Hustle- Celebrate National Women in Small Business Month!
---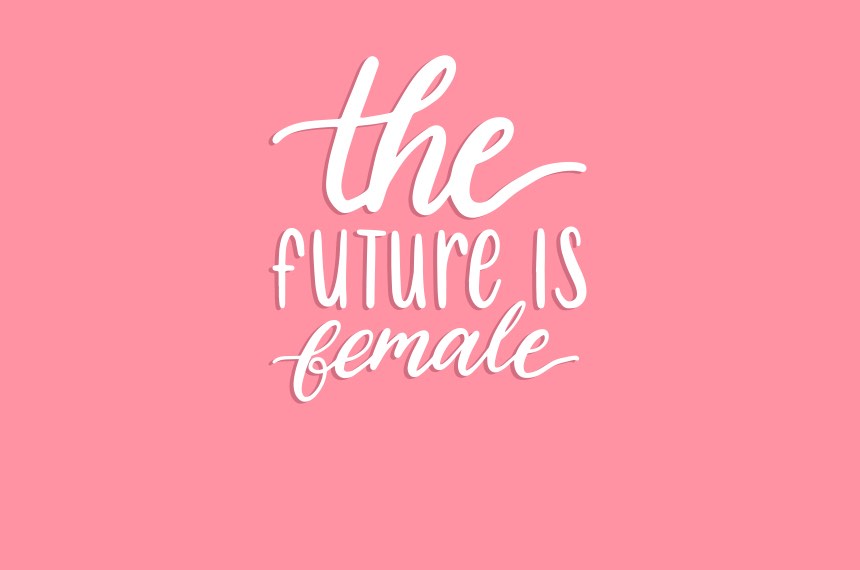 Did you know that October is National Women in Small Business Month? Despite that being a mouthful, there's a TON to celebrate when it comes to women in small businesses. And there are a LOT of women-led small businesses–over 11 million to be exact.
Even though women have made huge gains in the business world, women-led companies are still too often ignored when it comes to venture capital fund raising, trust in the CEO and overall investor confidence. However, companies with women in top management are more profitable according to a recent EY and the Peterson Institute for International Economics study.[1]
This is why we're counting the reasons why you should swap out the jack-o-lanterns for jill-o-lanterns this October and celebrate National Women in Small Business Month.
Women Make Do with Less
Have you ever looked at what's coming out of Silicon Valley and scoffed? Oh, great, a fancy vending machine with a new name. It just doesn't seem that innovation is happening where you think it should be. Well, that might be because women received less than two percent of Venture Capital Dollars in 2017.[2]  They may be coming to the table with great ideas but it's hard to be heard in the boy's club that is angel investing.
For example, the New Yorker covered a breast pump start up struggling to get VC funding for a better solution for nursing mothers.[3]  A mom we know almost cried when she heard an innovation that was better than current torture devices was being blocked.
This is why representation matters in all levels and aspects of business. And frankly by not letting women at the table, VCs are missing out on the thing they like most–money.
Women Are Superheroes
We recently spoke to a woman who runs her own business and was attending meetings while pregnant. Everyone's first question was: "Can you handle running a company while also having a kid?" Of course, no man would ever get that question but she shrugged it off. Instead she replied,  "This company is my baby and no one ever asks a mother whether she can keep her first child alive while she's having her second." Her response ended the questions.
The truth is women are running a marathon everyday. They have families, run businesses and deal with the uphill challenge of just being female in the male dominated workplace. And they succeed through creativity, community and cunning.
Did you hear about the women who created a fake male cofounder just to be heard?[4] Yeah, it happened and it got them in the door and helped create a thriving company.
If you are a woman who leads a small business, check out this Score.org article for a list of resources to help start and grow your own businesses with confidence.
Celebrate yourself with a Spafinder Gift Card!
[1] Inc., Melanie Curtain, "Science: Companies With Women in Top Management Are Much More Profitable," May 2017
[2] Fortune, "Female Founders Got 2% of Venture Capital Dollars in 2017," Valentina Zarya, January 2018
[3] New Yorker, "Why Aren't Mothers Worth Anything to Venture Capitalists?" Jessica Winter, September 2017
[4] Fast Company, "These Women Entrepreneurs Created A Fake Male Cofounder To Dodge Startup Sexism," John Paul Titlow, August 2017