Connect with Nature Through Connecting with Animals
Published: Friday, March 8th 2013
in Mindset
---
By Lavanya Sunkara
Animals are natural mood enhancers. Watching a dog roll in the grass or playing with a kitten can bring instant joy. Animals live in the moment and have an endless supply of unconditional love. Spending time with these furry friends has many positive effects from decreasing blood pressure and cholesterol levels to increasing serotonin, a chemical associated with feeling good. They also provide opportunities for socialization, exercise, and outdoor activities, which in turn increase our overall wellbeing. By spending time with animals, we get to bask in their affections and reconnect with nature.
Whether you have a pet or not, there are many ways to connect with nature through animals. Here are just a few:
1. Explore the Outdoors
Go on a hike or a take a trip to the beach. Dogs love running after squirrels and splashing in the waves. They teach us to fully live in the present and enjoy simple pleasures. If you don't have a dog of your own, offer to pet-sit a friend's dog or foster one from a shelter. To find a tail-friendly hiking trail, check out hikewithyourdog.com.
2. Volunteer at an Animal Shelter
Your local shelter is filled with adorable dogs and cuddly cats waiting for their forever homes. But while they wait, they could use some love and attention. Even if you have only a few hours a week to walk dogs or socialize with the felines, the feeling you take away is no doubt a good one.
3. Hangout with Horses at a Spa Equine Experience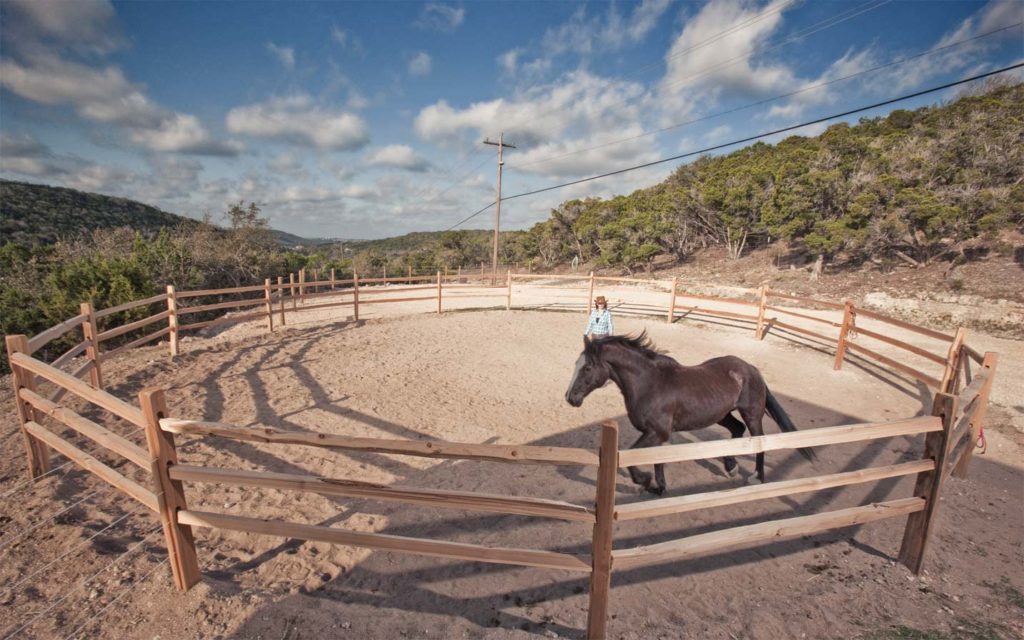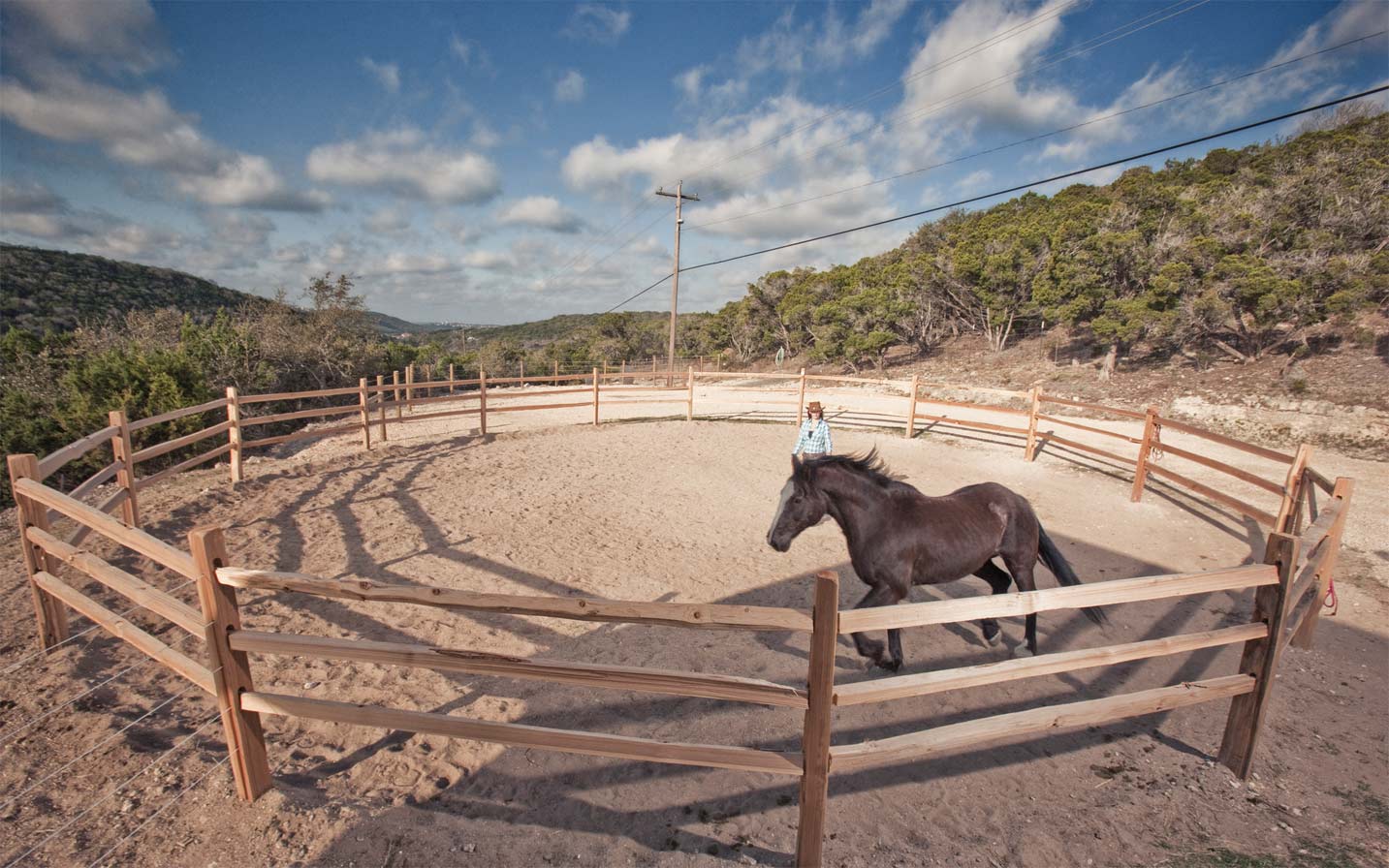 The gentle presence and sheer beauty of horses has a therapeutic effect. The Equine Experience at Miraval Resort and Spa in Tucson, Arizona, offers walk-only desert rides and guided sessions designed to help guests tackle personal issues by learning to interact with horses. Founder of the Equine Experience Wyatt Webb uses horses to teach people how to break out of negative patterns and live life to the fullest. Horses pick up on people's fears, doubts, feelings, and body language, and by understanding that they can mirror us, we can learn more about ourselves and make changes for the better.
Also offering an equine experience is Gwinganna Health Resort & Spa, a magical place located in the Hinterland of Queensland's Gold Coast, where nature is abundant. Koalas chew in swaying gum trees. Red-backed wallabies and their babies graze on forest verges. Go on hikes or scenic walks in the rainforest along the Pacific coast to admire native animals and relax in the eco-friendly accommodations built from recycled Australian timbers.
Interested in finding other spas that offer equine experiences? Check out Horse Play: 6 Spa Equine Programs.
4. Get a Massage with Your Dog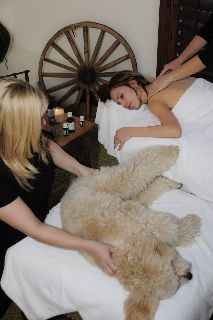 At the Indigo Moon Amber Sun Therapeutic Massage day spa in Maryland, dogs are allowed on the premises. If you think getting a massage is relaxing, try it with your canine friend snoozing next to you. Read more about how pets make you happier and healthier and check out these Top 10 Pet-Friendly Spa Resorts, voted by SpaFinder Wellness readers. Now, that kind of relaxation is priceless.
5. Visit a Farm Animal Sanctuary
Watch goats act goofy and chickens run freely at your nearest farm animal rescue. Marvel at the beauty of mooing cows and chill out with some friendly sheep. At the Woodstock Farm Animal Sanctuary, located in upstate New York, take an educational tour of the premises where more than 200 farm animals live out their lives in peace. You'll also learn about making healthier eating choices. www.woodstockfarm.org
6. Take a Volunteer Vacation
Helping animals is a sure way to feel better, but when you do it in an exotic setting, the feeling is ten-fold. Hang out with rescued cats at the cat sanctuary in the gorgeous island of Caya Caulker off the coast of Belize or care for donkeys at the Donkey Sanctuary in Aruba. Better yet, help out an endangered species on your travels. The Cheetah Conservation Fund in Namibia offers hands-on opportunities to learn about these beautiful creatures in their natural habitat and help protect them. If you love elephants, check out the Surin Elephant Project in Thailand, which needs volunteers to walk rescued elephants to the river.
Whether you decide to stay local or go afar, you will be glad you spent time with animals. They are nature's miracles indeed.
* * * * *
Connect with Nature: The Physical & Mental Benefits of Getting Outdoors & Outside of Your Comfort Zone
Give Yourself the Gift of Silence Through Ayurveda & Shirodhara
Change My Breakfast: 3 Deliciously Healthy Oatmeal Recipes
The Power of Touch: 8 Tips to Embrace the Healing Benefits of Touch
6 Yoga Poses to Improve Memory & Help Combat ADD