Flex Your Mental Fitness with the Calm App
---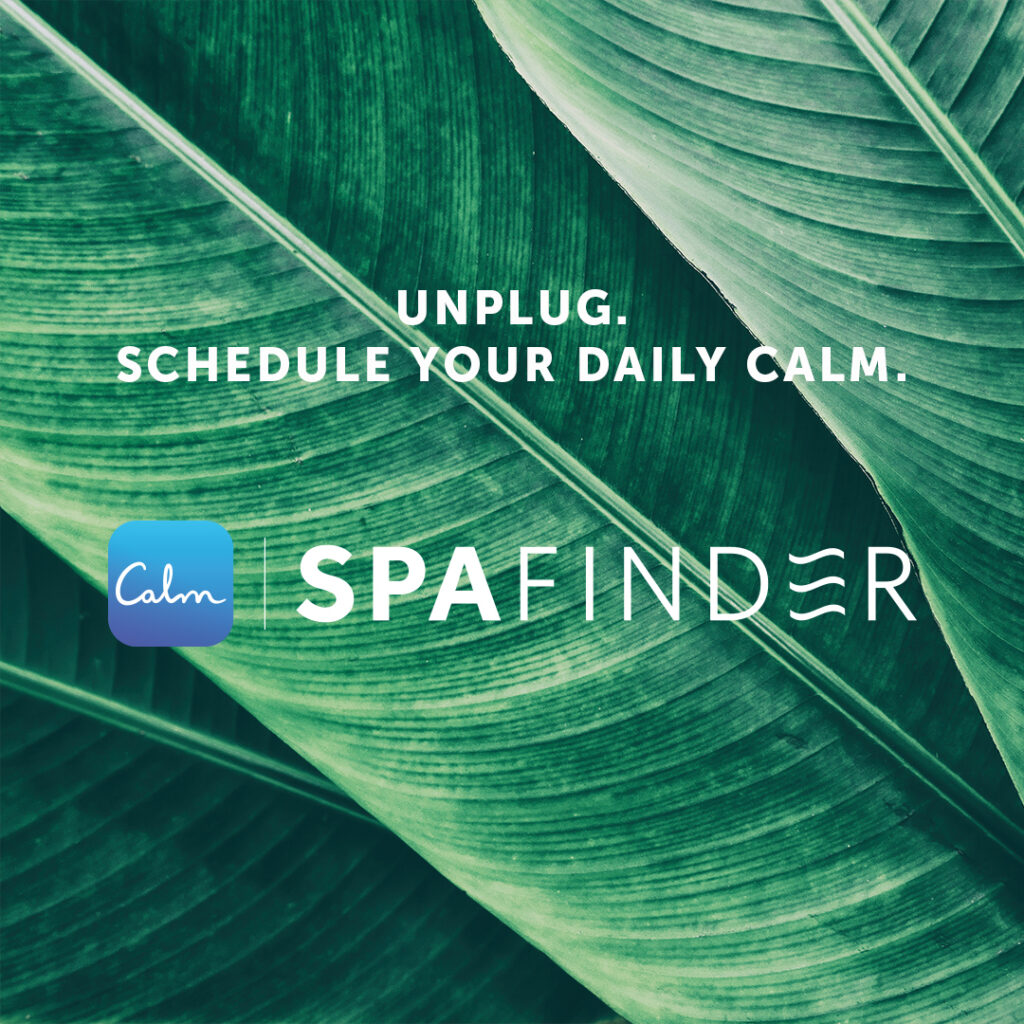 In our quest to improve mental health, Spafinder has partnered with the Calm App to provide our customers tools to improve their mental well-being and their child's as well.
Today many of us can tap into moments of anxiousness or stress and comprehend triggers that are promoting these behaviors. With Calm, learn to manage these triggers in a way that you can turn to frequently.
Tackle the fear of speaking, manage your sleep routine and, yes, even manage your child's anxiety with this application. From several instances of adulting in the workplace to struggling with sleep, the app begins by identifying your intention. Increase happiness, improve performance, develop gratitude or reduce stress and/anxiety. These are just some of the initial categories provided to start your journey.
Celebrity Daily Calm
From Jay Shetty to Harry Styles, tap into daily mantras to tackle life's every day challenges or let Harry soothe you into a sleep state. Matthew McConaughey is a contributor as is Lebron James. Playlists and series provide the opportunity to either tap into calm for a quick soothing session or take a course to retrain your brain.
This tool is intended to help coping mechanisms, better understand our mind and ward off anxiety. Being in the now is an especially important talent since we do not know what tomorrow may bring.
We have created a special promotion with Calm to celebrate mental wellness. If you are not an email subscriber, simply SIGN UP TODAY and we'll deliver a special 50% off the Premium Calm plan. This is available to new Calm members only.