Life Coach Tips to Not Stress Your Life Away
Published: Sunday, March 18th 2012
in Mindset
---
by Jaye Smith

People have a variety of definitions for what life coaching is. I will give you mine. I have been an executive, career and life coach for over 20 years. When I think about the impact I want and have had on people's lives, it is to guide them to get out of their own way. When you think about de-stressing, it has to start with you. We all bring and add stress to our lives unnecessarily. Staying objective, even stepping away for a while, will give you the clarity you need to be more thoughtful about how you manage your own stress. You will be better able to get out of your own way by getting away.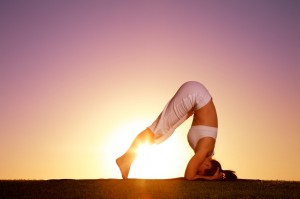 My co-authors and I wrote Reboot Your Life to provide a roadmap for how to take time off to be a better, happier, healthier you. As part of those goals, we hoped for people to see the value of taking time off as a big-picture way to avoid or release stress for more than just a weekend or vacation. Most of us rarely really relax on vacation and find ourselves checking emails and taking calls from work for fear of missing something, or being left out of the loop. What my co-authors and I have learned from speaking to hundreds of people across the country is that there are concrete things you can do to avoid and manage life's stresses. Here are some of the lessons we learned.
Here Are 6 Steps to Help You Avoid Stress:
· Build a wellness plan – what do you hope to achieve over the next year with regard to managing your stress and a strategy for avoiding it
· Keep focused on what is truly important to you in your life – keep good boundaries wherever and whenever you can. Learn to say no!
· Take time away, give yourself the "gift of time" – take longer weekends, plan vacations in advance
· Travel to places that give you peace of mind or that expand your mind
· Turn off electronics, no computer/cell phone days are essential
· Journal everyday so that you have an opportunity to let go of the day's events and have time to process and gain a fresh perspective
Following these helpful tips will be important steps to being in charge of your own wellness and support you in reducing and avoiding stress. It might seem like work, but it is actually what will make work and life easier to manage on a daily basis. There are several things for you to keep in mind and remember in order to help support your efforts and to keep you focused on what is important.
Here Are 5 Things to Remember to Maximize Your Wellness and Avoid, or Reduce, Stressing Out:
· Remember that you are in charge of your own destiny
· Think first. Before making a step ask, "Will this make me happy?"
· Make sure you are doing the things that make you happy at least three times a week — doing a hobby you love, spending time with your favorite person, using the skills that give you great satisfaction are key to personal happiness
· Don't sacrifice your happiness for the happiness of others. We all need to compromise, but be an advocate for what you want and need
· Find sponsors and mentors to provide you with insights and ways to solve problems that become illusive to you when you are under stress or too close
The main thing to remember is that YOU are in charge of YOU. If you find it hard to pull away from the things that cause you stress, use your army of friends and supporters that will help you to stay objective, proactive and tell you when you are not seeing what you need to do to avoid obvious stressors that will interfere with you having a well-balanced and stress-free life.
Learn more about Jaye Smith and her Sabbatical Sisters — Cathy Allen, Nancy Bearg and Rita Foley — at the Wellness Week Expert Panel page. Wellness Week, March 19-25, is your chance to look and feel your best with exclusive spa treatments, private training and more, all at $50 prices or 50% discounts. Learn more on Wellness Week 2012.