Got Sleep? 5 Tips to Help You Rest Through the Night
---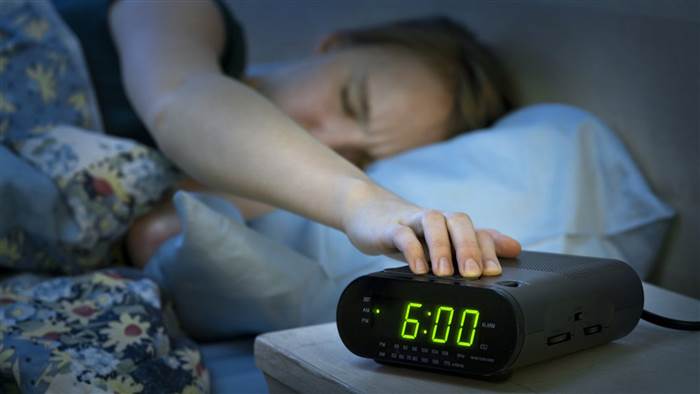 How did you sleep last night? While I hope you'll say "great," I bet you are more likely to say "not well." The Centers for Disease Control reports an estimated 50-70 million U.S. adults experience chronic sleep disorders. That's a lot of tired people on the roads! If you are on a first-name-basis with a barista who gives you your morning cup of "pick me up," I invite you to spend sleep week focused on getting more rest.
Restful sleep is crucial for your overall wellbeing. Without enough ZZZs, other health problems can creep up and you are often too tired to even notice them!  As a former chronic non-sleeper, I have figured out a few things over the years that help me drift back into dreamland.
These tips will have you sleeping like a baby all throughout the night in no time:
If you have trouble staying asleep and you get hungry before bed, opt for a high-fat, high-protein snack. Why? Fat takes longer to digest than other foods. Having this type of snack before bed helps to regulate your blood sugar levels, and fluctuating sugar levels are often a culprit for waking up. Roasted pumpkin seeds are a great to help with sleeping. Not only are the seeds high in fat, they contain a lot of nutrients and tryptophan, which is an amino acid that helps you rest.
Go to the restroom before going to bed. Nothing can ruin a night of sleep like having to go to the bathroom. Getting up to go also makes it hard to fall back asleep, because you physically move, which stirs your blood.
This one is important for women who may be close to menopause: the night sweats have started and your temperature seems to constantly be changing, even at night. Be sure you have the air conditioning or fan set to the temperature you find most comfortable. If the noises bother you from either of these, try a sound box. I keep one right by my bed and love it!
Keep a boring book on your night stand. When you wake up suddenly in the night, there's the tendency for your mind to instantly begin working on to-do lists. Instead, grab the book and let the mediocre story line lull you back to sleep before your brain kicks into high gear.
Create playlists that are soothing and will help you fall asleep. My headphones are never far from my side. If I wake up, they are handy to grab so the meditative music can send me back to dreamland.  My favorite is the Moola Mantra by Deva Premal. iTunes and Spotify have great music choices.