10 Sleep Myths, Debunked!
Published: Sunday, March 17th 2013
in Mindset
---
By Lashaun Dale, MA, MPH, senior national creative manager of group fitness, Equinox

Sleep is a precious nutrient for mind, body, and spirit. With poor sleep habits, one can certainly survive, but will never thrive. Sleep is a critical resource for our physical, mental, and emotional health. It impacts quality of life on every level and should be treasured, and healthy sleep habits should be cultivated by all.
Below, explore common sleep myths and learn which are true and which are false to create a successful sleep strategy that works for you.
1) True or False: Sleep is an important factor to overall health, fitness, and wellness.
True! Sleep affects how we think, react, look, feel, and perform on a daily basis, and can have a major impact on overall quality of life. Insufficient quantity or poor quality of sleep is associated with daytime fatigue, chronic hypertension, irritability, and a variety of increased health problems. Many studies reveal correlations between poor quality sleep and/or insufficient sleep with a variety of diseases, including high blood pressure, diabetes, and depression.
Solution: Get in the mood and manage your attitude. Your happiness and health matter to you, and if you care for them proactively, you will likely sleep like a baby. Most sleep disorders link ultimately to psychological stress, lifestyle, and environmental considerations.
2) True or False:  Insomnia is a minor health problem in the USA
True! Some medical researchers believe lack of sleep is America's top health problem.
More than one-quarter (over 70 million people ) of the adult population of the U.S. suffers from sleep disturbances known to contribute to life-threatening illnesses such as cardiovascular disease, diabetes, and dementia as well as depression, chronic pain, and fatigue. Often such sleeplessness is a consequence of  stress, obesity, lifestyle, and work. Overall, 54% of Americans say they get as much sleep as they need, but 45% admit they would feel better with more sleep.
Solution:  Bust the average…get to the root cause of your sleep challenges by working with a health professional and incorporating lifestyle changes.  Avoid self medicating and exacerbating the condition with a crutch.  80% of healthcare professionals believe that patients try over-the-counter (OTC) or store-bought sleep aids  when a lifestyle solution is truly the proper antidote.
3) True or False: On average we sleep more as a culture than our grandparents.

False! According to a recent Gallup Poll, approximately one in six Americans (16 percent) report getting only five hours of sleep a night, thus putting them in the category of incurring serious risk.  Another 55 percent of Americans report getting either six or seven hours of sleep, while 27 percent report at least eight hours.  Overall, the average amount of sleep Americans report is 6.7 hours, about the same as what was reported in a Gallup survey in 1990, but about an hour less than what Gallup measured in 1942. The 1942 survey found only 3 percent of Americans reporting fewer than six hours of sleep, and 59 percent reporting eight hours or more.
Solution: Live in the modern world by daylight and after 6 p.m., unplug and get back to basics.  Electronic stimulation, including the television, upregulates the nervous system and your physiology making it hard to feel ready to sleep. Instead, commune with loved ones, read, write, reflect, and hit the sack before 10 p.m.
4) True or False: Our need for sleep decreases as we age.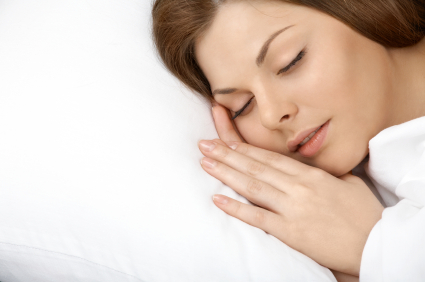 False! Beyond childhood and teenage years, which require more sleep for growth and healthy functioning, sleep patterns usually change as we age, however the amount of sleep we generally require stays constant and is impacted by other factors such as lifestyle, movement and energy expenditure.  As we age, we do tend to wake up more frequently but our need for sleep remains the same as adults.
Solution:  Plan your day accordingly and prioritize your date with sweet sleep.  The average adult needs a total sleep time of seven to nine hours per day.
5) True or False: Everyone needs the same amount of sleep.
False! How much sleep a person needs depends on age and activity level. New research shows this truly varies by an individual's basal sleep need – the amount of sleep bodies need on a regular basis for optimal performance – and sleep debt, the accumulated sleep that is lost to poor sleep habits, sickness, awakenings due to environmental factors or other causes. The average adult needs a total sleep time of seven to nine hours per day.
Solution:  Keep a sleep diary. Rate your sleeping experience when you wake in the morning…how many hours, how long did it take to fall asleep, how many times did you wake up, and how do you feel in the morning.  Get wild and record your dreams in a journal while you are at it!
6) True or False:  Your brain rests during sleep.
False! During sleep, the body rests and the brain recharges. It's also producing hormones that contribute to a healthy immune system and help to repair cells and tissues and fight off illness.
Sleep architecture follows a pattern of alternating REM (rapid eye movement) and NREM (non-rapid eye movement) sleep throughout a typical night in a cycle that repeats itself about every 90 minutes. The brain and body accomplish important tasks during sleep that improve health and performance across all variables. The brain remains active, gets recharged, and still controls many body functions including breathing during sleep. When the brain and body are sleep deprived there are significant impairments in cognitive and motor performance, which increases the risk of motor vehicle crashes and work-related injuries and fatal accidents. Sleep deprivation contributes to a number of molecular, immune, and neural changes that play a role in disease development, independent of primary sleep disorders.
Solution:  Be nice to your brain and your body.  Sleeping is one of the least expensive and most easily accessible health treatments of all.
7) True or False:  Lack of sleep leads to weight gain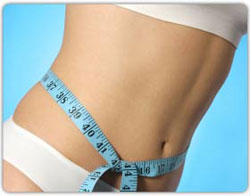 True! Sleep contributes to a healthy immune system, and can also balance appetites by helping to regulate levels of the hormones ghrelin and leptin, which play a role in feelings of hunger and fullness.
Nighttime insomnia is often associated with nighttime snacking and not always on the healthiest of meals.  Feeling tired at night and even during the day drives leptin (tells our brain we are full) levels down while ghrelin (tells our brain we want to eat) levels stimulate your appetite.  Chronic overeating leads to weight gain. Furthermore insufficient sleep has been shown to impair the body's ability to use insulin, and thus may lead to the development of diabetic conditions and obesity.  It is true that a good night sleep in both quality and quantity will positively.
Solution:  Get your z's and when tired stock only healthy food options so your snack attack is at best full of nutrition.
8) True or False:  Sleeping through the night is not important as long as one wakes up feeling rested.
False! To get the most out of sleep, both quantity and quality are important.
Frequent night wakings are reportedly one of the most frustrating sleep challenges to overcome. Often, it is a combination of physical and mental matters that manifest as disrupted or fragmented sleep. Interrupted sleep, if left untreated, may lead to significant health risks, as well as associated decline in work performance and life satisfaction. A night of uninterrupted sleep leaves bodies and minds rejuvenated for the next day. If sleep is cut short, the body doesn't have time to complete all of the phases needed for muscle repair, memory consolidation, and release of hormones regulating growth and appetite.
Solution:  Pay attention to excessive daytime sleepiness, it often occurs if you don't get enough sleep, however if you are logging the zzzs and are still sleepy it may imply an underlying medical condition or sleep disorder such as narcolepsy or sleep apnea. If you are waking up frequently, problem-solve a relaxing strategy that gets you out of bed listening to music in a dimly lit room or reading until you feel tired and ready to sleep once more.
9) True or False: You can make up sleep on the weekends.
False! You cannot catch up on sleep lost during the week by sleeping in on the weekends.
Sleep debt, the accumulated sleep that is lost to poor sleep habits, sickness, awakenings due to environmental factors, or other causes takes much longer than a weekend to reset. Chronic sleep deficiency, defined as a state of inadequate or mistimed sleep, is a growing and under-reported determinant of health status. A September 2001 article in the British Journal of Occupational and Environmental Medicine reported that sleep-deprivation impairment can be as harmful as alcohol impairment, and that getting fewer than six hours of sleep on a regular basis can affect people's reactions, coordination, and judgment, posing "a very serious risk" with regard to such activities as driving and operating machinery.
Solution:  Plan your day accordingly and prioritize your date with sweet sleep. Make this one of your personal promises that you refuse to break.
10) True or False:  Addressing the main levers of lifestyle is key for a successful affair with sleep.
True!  Healthy nutrition and physical activity are critical and can positively regulate or negatively disrupt our sleep cycles.
New research from the Center for Sleep and Circadian Neurobiology at the University of Pennsylvania found more evidence that eating the right foods improves sleep quality and that less sleep leads to more caloric consumption. Obesity is highly correlated with sleep apnea, snoring, and other sleep dysfunctions.
Solution:  Move your body vigorously every day—preferably not close to bedtime, and choose a vibrant and diverse diet and your sleep habits too will improve.  Finish your dinner meal 3-4 hours before bedtime so your digestive process is well under way.
 *    *    *    *    *
You might also like:
Funky Sleep Gadgets & Bedtime Accessories to Help You Catch Those Zzzs
Sleep Hygiene: 3 Simple Ways to Create Your Best Sleep Environment to Sleep Better
Travel Sleep: 10 Tips to Sleep Better While Traveling
How to Get Your Body Ready for a Good Night's Sleep
The Lowdown on Snoring: Why Do People Snore? Plus, Natural Remedies
As the senior national creative manager of group fitness at Equinox, Lashaun Dale creates many of the Equinox programs including the Conscious Movement class and PowerNap. She is an author, speaker, yoga instructor, and wellness coach who presents workshops, seminars, and master-classes nationally and abroad, specializing in yoga, core strength, flexibility training and youth fitness programs. Dale is committed to inspiring all generations to exercise, live healthy, and to be happy. A regular contributor to media publications such as SELF, Women's Health and Fitness magazines, Dale says she is especially proud to be mom to Tevan and Vanessa. Read more about our Wellness Week experts.