World Thinking Day – Empowering Girls Around the World
---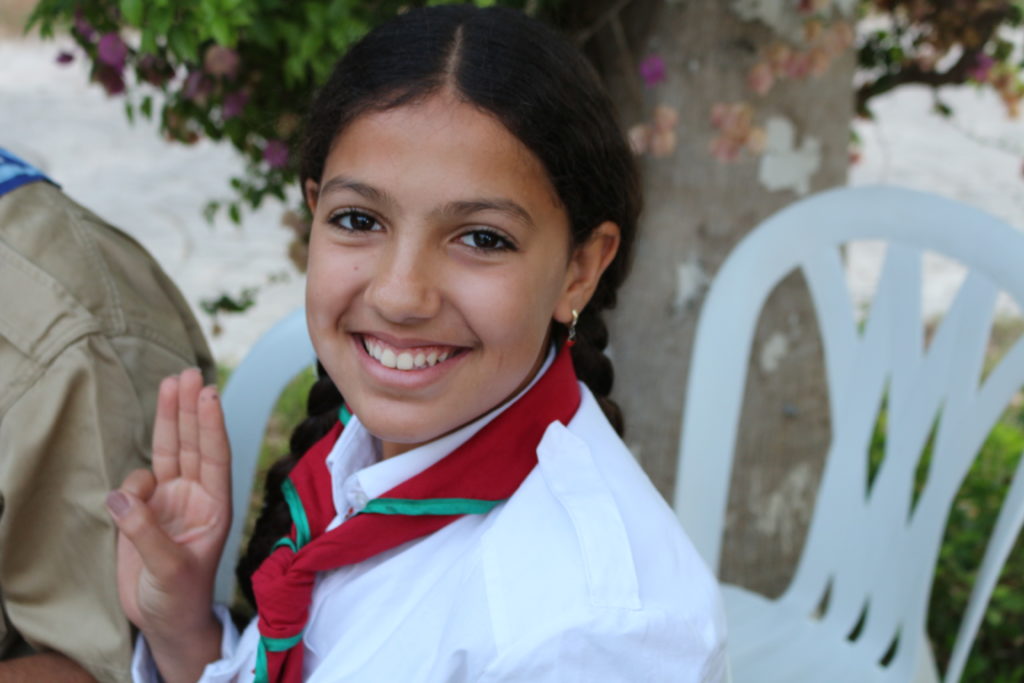 Giving Makes Us Happy
Research shows that helping others makes us happier than spending money on ourselves.[1] On World Thinking Day, February 22, Girl Scouts and Girl Guides all over the world give back by thinking about what it means to make an impact in our communities.
February 22 is also great day to take a moment and think about how we can positively impact others. And as a bonus, we will find more happiness in our lives.
World Thinking Day: 150 Countries, 10 Million Members
The World Association of Girl Guides and Girl Scouts (WAGGS) presents World Thinking Day to help girls across the globe develop their full potential as leaders and active citizens of their communities. It all began in 1926 when Girl Guide and Girl Scout delegates from around the world met in the USA and agreed there should be a special day (February 22) when Girl Guides and Girl Scouts think of each other and perform similar activities.
Scouting: It's a Lot More than S'mores
Maybe you were once a Girl Scout and have happy memories of toasting marshmallows to make yummy S'mores. In addition, you probably know that for more than 100 years Girl Guiding and Girl Scouting have changed the lives of girls and young women worldwide and helped them to reach their full potential. Scouting and Guiding also helps girls develop a strong sense of self, seek new challenges and learn from setbacks, form and maintain healthy relationships, and identify and solve problems in their communities.
Courage. Confidence. Character.
WAGGS is the largest organization of volunteers who are committed to helping girls and young women become involved in their communities and develop life-long habits of civic engagement.  Volunteering at a young age develops courage, confidence, and character and helps girls develop a sense of identity and learn leadership and decision-making skills. These are important abilities, especially in today's challenging world.
Sign up to receive insider tips, luxury destinations and more.
Purchase a Spafinder Gift Card–perfect for every occasion!

[1] Stanford Business, "Research: Can Money Buy Happiness?" Francis J. Flynn, September 2013