15 Tips for Healthy Holiday Eating: Indulge without the Guilt
Published: Monday, November 23rd 2015
in Nutrition
---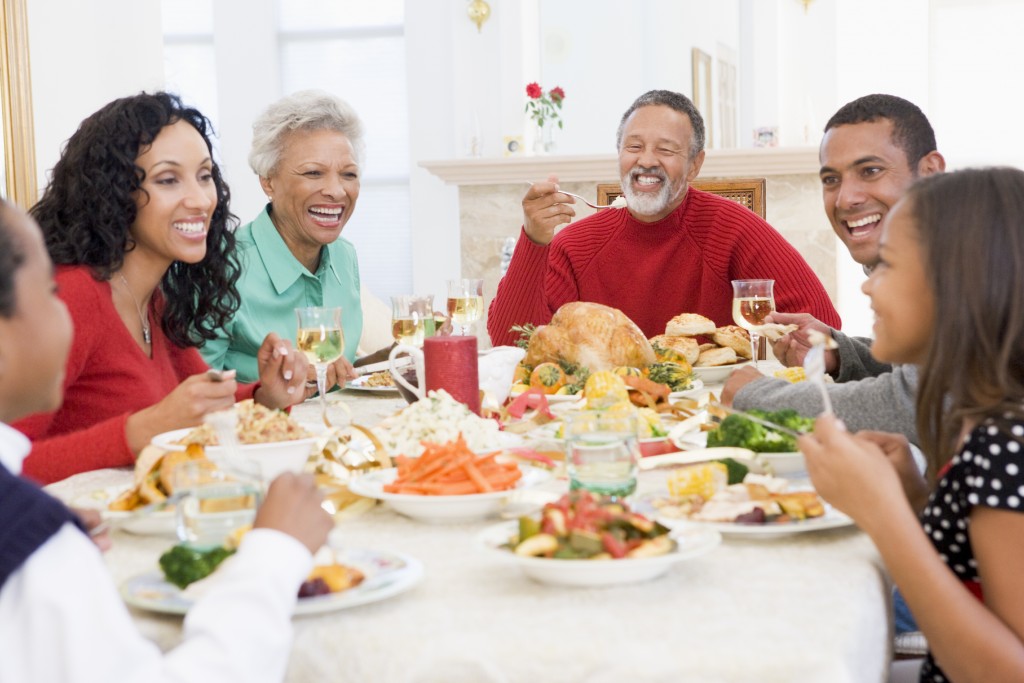 The last thing you want to do when it comes to feasting on classic holiday comfort foods (turkey, sweet potatoes, pumpkin pie—yum!) is to compromise. That's why we love these 15 tips to help lighten up traditional Thanksgiving dishes, courtesy of HelloFresh's RD Rebecca Lewis. Guilt and weight gain aren't on the menu, but satisfaction is.
Here's to healthy holiday eating!
Rebecca tricks:
Turkey
1. Choosing white meat over dark meat, plus removing the skin, will save calories.
2. Use an oil spray (rather than butter or oil) and salt and pepper seasoning during turkey prep. Stuff the turkey cavity with onions, lemons, or apples, along with sprigs of fresh herbs: sage, marjoram, thyme, and/or rosemary.
3. Roast the turkey rather than deep-frying it.
Mashed Potatoes
4. Save the starchy cooking water when you boil the potatoes, which will give your potatoes a creamier texture than plain water would. (And as an alternative to loading potatoes with butter and cream, you can opt for adding turkey or chicken broth, evaporated skim milk, or fat-free sour cream.)
5. No added salt necessary: for extra flavor, stir in roasted garlic and herbs.
6. Add in pureed cooked cauliflower for an extra kick of nutrition and veggies!
Stuffing
7. Bake the dressing in a casserole dish rather than in the turkey, where it ends up absorbing fat from the bird.
8. Nix recipes that use sausage or bacon.
9. Enhance stuffing with wild rice and whole grains.
Gravy
10. Make the gravy by using olive oil instead of turkey drippings; yes, the oil is still fat, but it's lower in saturated fat (plus, it's cholesterol-free).
11. If you do use turkey drippings for flavor, use a gravy separator. Pour the gravy into a separator, allow it to sit for a few minutes, and then when some of the gravy has risen to the top of the glass, skim it off.
Sweet Potatoes
12. Ginger and honey—instead of marshmallows—create a low-fat, naturally sweetened dish.
13. Sweet and savory: Try twice baking sweet potatoes with caramelized onions and ricotta cheese.
Pumpkin Pie
14. Pie crust: Use whole-wheat flour for a boost of fiber, a reduced-fat graham cracker crust, or a crust-free pumpkin pie recipe.
15. Use a low-fat dairy product like low-fat sweetened condensed milk for the filling, which also cuts down the amount of sugar needed.