4 Easy & Painless Ways to Reduce Your Sodium Intake
---
If you're eating way too much salt read on for some insightful truths about these white crystal compounds. In the story below, Robyn Priebe, RD, nutrition leader at Green Mountain at Fox Run, provides easy tips to reduce your sodium intake. 
By Robyn Priebe, RD, Nutrition Leader at Green Mountain at Fox Run, Ludlow, Vermont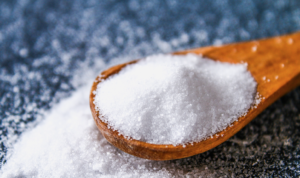 Are you thinking about trying to cut back on the amount of salt you use? Most people report that they don't add salt to food very often, yet our sodium intake is probably much higher than we believe it to be.
Aside from the times we might cater to cravings for chips or salted nuts, we might not believe we eat very many salty foods; however, salt is added to more food than we realize.
I suggest the following tips for cutting back your intake of sodium:
Cook at home more often. Restaurant meals are notorious for being very salt-heavy.
Ask for no-added salt when at restaurants. The dish might already specify this but this will ensure it's no salt.
When cooking at home, use  lemon juice, lime juice, and vinegars 
Dilute—when eating high-salt foods, mix them with low-salt foods.
Here are a few examples of how to make this happen:
Mix three kinds of plain nuts with one type of salted nuts.
Mix salt-free pretzels or chips with salted.
Add pureed vegetables like cooked carrots, peppers, or onions to foods.
Avoid boxed foods and processed foods
Color your plates with vegetables
Just a few small changes like these can make a big difference in your health.