Carne Asana: 5 Foods To Will Rev Up & Revamp Your Vinyasa
Published: Sunday, April 3rd 2016
in Nutrition
---
by Kristen Carlos
At some point in life you've probably heard the adage, you are what you eat, and let's face it, we know now, more than ever, it's true. This list of things we should and shouldn't eat only continues to grow as scientist, doctors, and nutritionists alike, research the relationship between man and food. Mom was right to make us eat our veggies (and now you'll be able to tell your kids exactly why… boo-yah). Instead of thinking of this knowledge as a governing hindrance that restricts your diet, think of it as your arsenal for improving aspects of your life easily and naturally. Certain foods contain the ingredients essential to improving your body's performance. Below are five foods that can help improve functions that will target your yogi skills.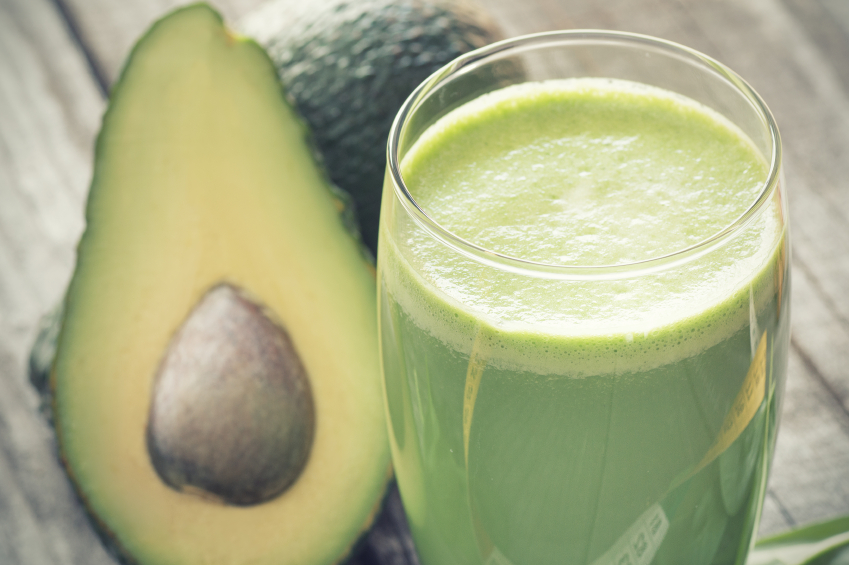 Pumpkin Seeds for Improved Breath
Vinyasa yoga is all about your breath (no, not the way it smells… though it is bad yogi etiquette to walk into the studio with dragon breath). Movement from asana to asana is synchronized with every inhale and exhale. You can help boost the fluidity of your flow by eating pumpkin seeds. Just a half of a cup of pumpkin seeds provides nearly 100 percent of the recommended daily value of magnesium your body needs. Among other benefits, magnesium relaxes the muscles surrounding the bronchi to keep the airways open, enabling you to more easily take in a nice deep breath that will propel you into your next pose.
Cucumbers for Improved Flexibility
Many of us practice yoga to increase our flexibility, which can help reduce strain and pain on our bodies. Surprisingly, our muscles consist of 76 percent water, so keeping those muscles hydrated will help them stay limber. Since cucumbers are comprised of 95 percent water (that's even more than watermelon at 91.5 percent), it makes them an excellent choice for the task. Beyond thirst quenching, cucumbers help raise the body's alkalinity. High levels of acidity in the body lead to inflammation that causes disease, and reduces your body's ability to absorb nutrients or repair damaged cells. Your body will find ways to achieve homeostasis, even if it means leaching minerals from other parts of your body, so give yourself a break by eating these high alkaline fruits to help neutralize the acid and balance your pH level.
Avocados for Improved Strength
Let me just start by giving a shout-out to the avocado… you complete me. Avocados are the over-achievers of fruits as far as nutrients go, but for yoga sake, we will focus on their impressive dosage of potassium. Potassium helps build stronger muscles, stronger bones, and a stronger heart. Potassium synthesizes proteins and helps build muscle mass needed to maintain many advanced asanas. As mentioned above, when acid levels are too high, your body will leach from elsewhere to neutralize them, and unfortunately, many of these alkalizing minerals are drawn from within or around bones, leading to bone density breakdown. Finally, increased potassium intake works hand-in-hand with lower sodium intake to help lower blood pressure and reduce the risk of cardiovascular disease.
Salmon for Improved Concentration
While some aspects of yoga focus on clearing the mind, many challenging asanas require intense concentration. Docosahexaenoic acid (DHA) is considered one of the most effective essential fatty acids, and is known to reduce the risk of Alzheimer's Disease, improve memory function, and maintain the normal function of neurons. Salmon is a great, natural source of these omega-3 fats as well as all 8 essential amino acids. Amino acids produce the neurotransmitters that allow brain cells to communicate and network. These interactions are responsible for shifts in mood (relaxing the brain), changes in thought, and an increase in concentration. Loading up on the salmon will help you focus, which is especially vital when attempting something crazy like Taraksvasana (the handstand scorpion pose).
Small Indulgences for Improved Happiness
For those yogis who embrace traditional Hindu notions of health and medicine, one of the basic principles behind Ayurveda is that suppressing natural urges, dietary or other, leads to imbalance and even illness. I may not remember everything from college, but if there is one thing that did stick, it was when my bio-chem of nutrition professor essentially said the same thing, "There are no such thing as good and bad foods, only good and bad choices." We are all human after all, so why shouldn't we live a little? Let yourself cheat every once in a while to enjoy foods that make you happy. As long as you don't over-indulge yourself, there is no reason to fear the foods we learn are "junk." If you try to deprive yourself of all the "bad" foods, you'll end up obsessing over them and eventually binging… so consume or be consumed.
After you've fueled up on these foods try one of these 10 yoga routines!