Farmers' Markets: Changing How We Shop, Save and Eat
---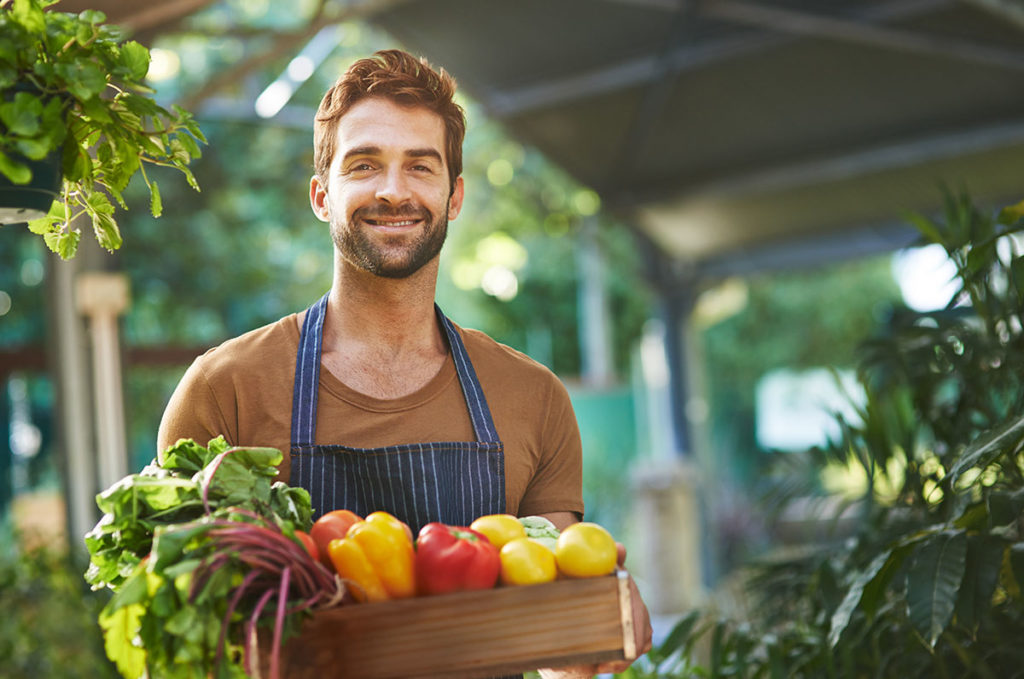 Eating organic (and healthy) doesn't have to be expensive when you shop at your local farmers' market, where you'll find a mouth watering selection of just-picked fruits and veggies, along with locally raised meats, fresh fish, tempting baked goods and the latest in food trends– typically at prices below organic produce in supermarkets and big box stores.  Not all goods that are sold are organic but many are, and at most farmers' markets across the U.S., farmers are certified by an agricultural commission and are allowed to sell agricultural products that they grow themselves–ensuring that you will be purchasing locally grown and raised foods.
Whether you're looking for fresher, tastier food at better prices, or because you believe buying locally and seasonally is better for the planet, we think you'll like what you taste, see and smell at these top farmers' markets.
Los Angeles
California Certified Farmers' Markets are operated in accordance with regulations established in 1977 by the California Department of Food and Agriculture.[1] Thanks to a year round growing season and a location near a wealth of farmers, there are over 130 certified markets in Los Angeles County where farmers sell every imaginable type of produce from a sea of just-picked flowers and veggies to farm-raised meats and local seafood. Food purveyors tout the latest trends in healthy eating (think bone broth stalls, designer vinegars, and raw, organic sauerkrauts). The Hollywood and Santa Monica locations, where celebrities mix with street musicians, are the grande dames of LA farmer's markets and a regular outing for food-savvy Angelinos.
New York City
Farmers' markets in New York City are called greenmarkets by locals and the latest count shows 65-plus locations spread across the five boroughs.  The Union Square Market, a popular tourist destination made famous by restaurateur Danny Myer, boasts 140 regional farmers in peak season and is the rock star of NY greenmarkets. Many markets cater to local neighborhoods such as the Bay Ridge Green Market in Brooklyn or the Poe Park Greenmarket in Bedford Park.
Miami
Miami is earning a well-deserved reputation as a foodie destination and local and sustainable food is gracing the menus at top restaurants in Greater Miami and The Beaches. Locally grown organic fruits and vegetables are also widely available at farmers' markets. Greater Miami and The Beaches publish this handy guide to some of the top markets in the area.
Chicago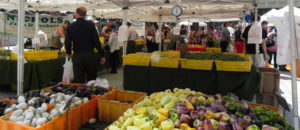 Chicago's Farmers' Markets bring fresh fruits, vegetables, plants and flowers to neighborhoods throughout the windy city.  The City of Chicago publishes this useful chart showing when produce is in season and a sampling of tasty recipes using fresh fruits and vegetables from the markets.
San Diego
Home to more than 6,500 farms, San Diego County has more small farms than any other county in the nation and is the nation's top producer of avocados and number three in honey production. With a year-round growing season and plenty of sunshine, San Diego farmers produce a wealth of organic and locally grown produce, and at some markets, chefs prepare Cali-Baja dishes to the delight of market visitors.
If you're traveling, wellness culinary tourism adventures are hot at destinations around the world. At some, spas chefs escort guests to local markets to select fresh ingredients and then teach them how cook their finds.[2]
You may also enjoy these delicious summer recipes from the chef at the renowned Pritikin Longevity Center in Miami and seven healthy recipes for an outdoor dinner party.
[1] Wikapedia
[2] Spafinder Wellness 2014 Spa & Wellness Trends Report