5 Foods for Focus, Plus Easy Ways to Eat Them
Published: Tuesday, March 22nd 2016
in Nutrition
---
by Cynthia Sass, MPH, RD
Some days we all feel a little foggy. Fortunately certain foods can give your brain a healthy boost. So on those days when too much work, too little sleep and not enough "you time" leaves you feeling mentally zapped, pass up that second (or third) cup of coffee and incorporate these five foods for focus into your meals and snacks.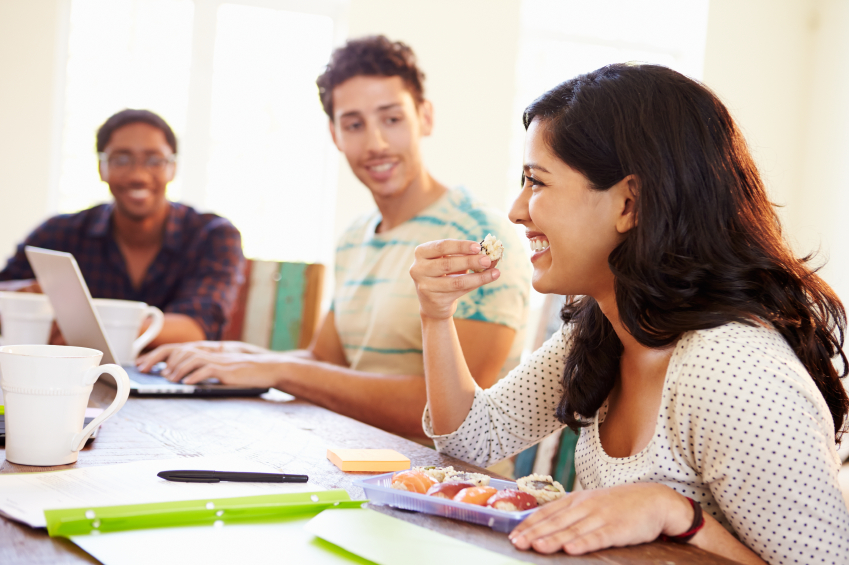 Kale
Mental performance normally declines with age, but the results of the Chicago Health and Aging Project (CHAP) suggest that eating just three servings of green leafy, yellow and cruciferous vegetables each day could slow this decline by 40 percent, which is equivalent to a brain that's about five years younger. Of the different types of vegetables studied, leafy greens had the strongest association with brain protection.
How to eat more: Add kale to a garden salad, mince it and toss with a citrus vinaigrette for a quick side dish, or bake it. Just wash and dry the leaves, place on a cookie sheet, mist with an herb-infused oil and bake in the oven at 350 F for about 10 minutes. The leaves will come out crisp and crunchy.
Beets
One cup supplies over 30 percent of the folate needed daily. Because of its link with the nervous system, too little folate has been known to trigger mental fatigue, forgetfulness, confusion and insomnia. In addition, several common medications can deplete the body's supply of folate, including cholesterol-lowering drugs, anti-inflammatory drugs, diabetes medications and birth control pills. Just be sure to eat them fresh because the folate in plant foods can plummet by up to 40% when cooked. Fortunately, fresh beets are in season year round.
How to eat more: Remove the skin using a vegetable peeler, shred with a box grater and sprinkle onto a garden salad or use as a garnish for nearly any dish. Or juice fresh beets along with an apple or pear and some fresh ginger root.
Cinnamon
Cinnamon improves the body's ability to regulate blood sugar and this aromatic spice also boosts brain activity. Research shows that just smelling cinnamon enhances cognitive processing and cinnamon has been shown to improve scores on tasks related to attention, memory and visual-motor speed.
How to eat more: Add ground cinnamon to your morning cup of Joe, whip it into a fruit smoothie, fold it into yogurt along with fruit, nuts and toasted oats or add it to savory dishes like lentils and roasted eggplant.
A Duo of Dark Chocolate and Green Tea
When Norwegian scientists studied the effects of chocolate, wine and tea on the cognitive performance of more than 2,000 seniors, they found that compared to the adults who abstained from all three, those who consumed even one — chocolate, wine or tea — scored significantly higher on challenging brain teasers. The common thread is an antioxidant called flavonoids.
How to eat more: Pouring yourself a glass of wine may derail the rest of your day, so go for the other two brain boosters. Enjoy a few tasting squares of dark chocolate (70% or greater) along with a cup of brewed green tea or melt dark chocolate, fold in loose green tea leaves and drizzle over fresh fruit.
Cynthia Sass, is a registered dietitian with master's degrees in both nutrition science and public health. Frequently seen on national TV, she's a contributing editor at Shape magazine, nutrition consultant to the New York Rangers, and counsels personal clients in New York, Los Angeles and long distance. Her New York Times best seller is S.A.S.S! Yourself Slim: Conquer Cravings, Drop Pounds and Lose Inches.