Ketogenic – Is this the new Atkins?
---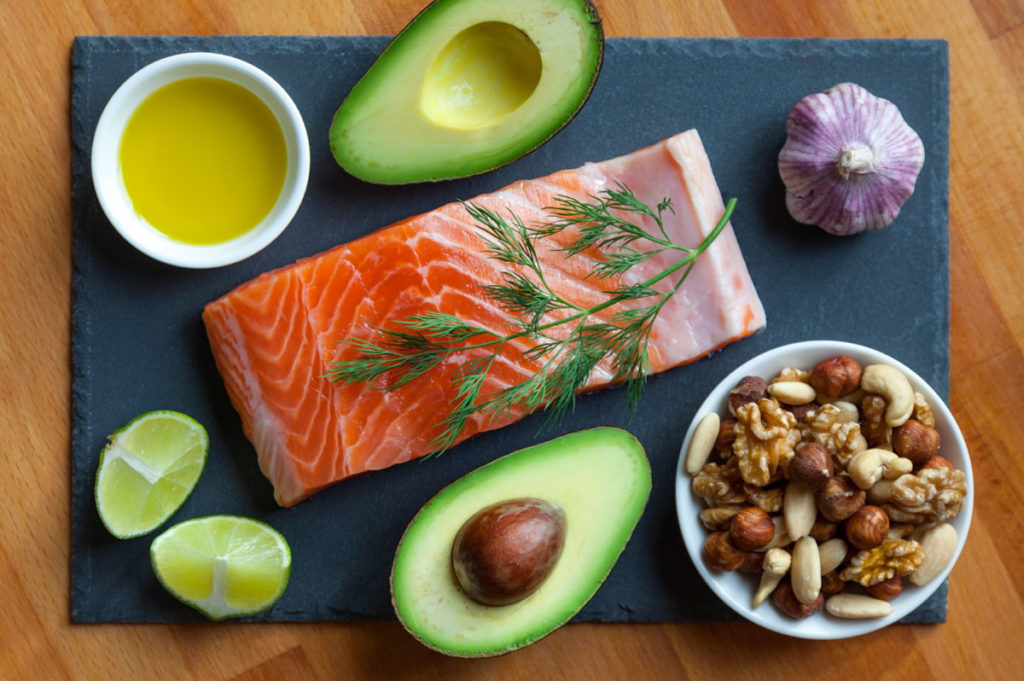 Keto- OS, Ketogenic diet, Keto foods, Keto barreled into the diet scene much the way the Atkins diet did a few years ago. So what is Keto and what do you need to know if you want to try it?
As America looks for an answer to obesity and type-2 Diabetes, the diet industry responded with Keto. Different from Atkins, Keto doesn't place as much of a focus on protein. Keto predated Atkins in the 60's but Atkins brought the low carb phenomenon into the public eye.
See Dr. Oz and Dr. Axe discuss these diets. Dr. Axe really recommends this to people who have issues with insulin, it isn't a diet he recommends to everyone. It is wise also to note, Dr. Oz reports on topics. He is not a nutritionist and so it would be wise to investigate if this diet accommodates your health needs.
There are several versions of the ketogenic diet, including:
Standard ketogenic diet: This is a very low-carb, moderate-protein and high-fat diet. It typically contains 75% fat, 20% protein and only 5% carbs.
Cyclical ketogenic diet: This diet involves periods of higher-carb refeeds, such as 5 ketogenic days followed by 2 high-carb days.
Targeted ketogenic diet: This diet allows you to add carbs around workouts.
High-protein ketogenic diet: This is similar to a standard ketogenic diet, but includes more protein. The ratio is often 60% fat, 35% protein and 5% carbs.*
Most people would focus on the standard ketogenic diet as that is the "gateway" keto diet. Like Atkins, it relies on Ketosis and your bodies' ability to reach this state so that it begins to burn off weight. Ketones are small molecules your body produces because you are short on sugar (glucose). It's imperative to stay in the state of Ketosis so your body continues to burn fuel throughout the process and you continue to lose weight.
What can you eat:
Meat: Red meat, chicken and turkey.
Fatty fish: Such as salmon, trout, tuna and mackerel.
Eggs: Look for pastured or omega-3 whole eggs. (organic recommended)
Butter and cream: Grass fed is preferred. Try ghee if possible.
Cheese: Unprocessed cheese (cheddar, goat, cream, blue or mozzarella).
Nuts and seeds: Almonds, flaxseeds, chia seeds, walnuts, pumpkin seeds, etc.
Healthy oils: Primarily MCT oil, coconut oil and avocado oil.
Avocados: Whole avocados or freshly made guacamole.
Low-carb veggies: Most green veggies like kale, spinach, red swiss chard, peppers, garlic, ginger.
Condiments: Salt- Himalayan sea salt, Celtic sea salt and pepper.

As with Atkins, the adaptation period is critical because the body has to adjust to running on other sources than carbohydrates. People who start this diet must prepare for fatigue, some grouchiness due to carb withdrawal, leg cramps and a spurt of dry mouth. Gum is recommended as is tons of water.
Once the Ketosis state begins there are benefits such as less hunger and a steady supply of fuel. How do you know you've reached ketosis? There are strips readily available at any drug store so you can test with your saliva or urine.
In summary, Ketogenic and Atkins are regimented diets that can help you lose weight. To start a life change there are some basic principles that serve as a good predecessor.
Remove processed foods.
Incorporate water. If you're thirsty, you're already dehydrated.
Buy organic.
Incorporate healthy greens.
Consider grass fed meat, organic chicken and fish as healthy protein sources
MOVE – it is imperative for you to walk, run, dance, or partake in a physical activity for at LEAST 30 minutes a day.
Before beginning a new lifestyle, if you have a pre-existing condition, it is important you seek a doctor's advice.
To stay on top of the latest wellness news, receive spa offers and get special members only on day spa/weekend retreats, click here.
*Authoritynutrition.com provided the different tiers of Ketogenic available.