Marathon Training: Your Personal Well Being
---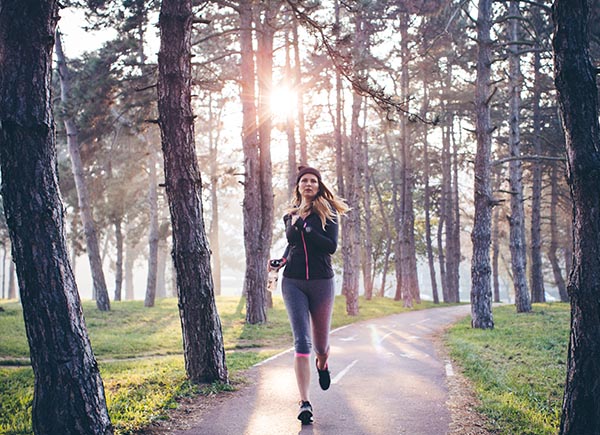 The London Marathon is nearing ever closer. With that laborious training regime coming to an end and the finish line now insight your personal wellbeing and lifestyle choices in the last few weeks before the big day have never been more important. Catching a cold or suffering from an injury this late in the game could be a huge setback for race day. In the final 3 weeks before race day you will be tapering your mileage which means you can really start to focus on your personal wellness. We are going to offer you a few tips on keeping yourself in check and focussed.
Nutrition Eating Well
By eating well we mean it, varying your food intake to keep your energy levels at their peak but also getting those important vitamins on board is going to really help your body prepare for what's coming.
Almonds are an amazing source of vitamin E, an antioxidant known for reducing muscle damage after exercise. Add them to salads or simply snack on a handful a couple of times a week will be enough to give your body the nutrients it needs.
Eggs are high in protein and packed with Iron they make for an easy meal too, prepare an omelette for dinner or post workout snack. Add potatoes and make a frittata or simply boil your eggs soft and serve with some avocado on wholemeal toast for breakfast. Quinoa is also a great source of protein for those of you who would prefer a vegan alternative and the recipes for this special grain are endless.
Whole Grains such as brown rice, bulgur wheat and Rye should be incorporated into your meals, they are easy to digest, help lower cholesterol and an excellent source of energy.
Salmon is a great source of Omega 3 and sometimes referred to as 'brain food'. This fish contains healthy fats that contribute to healthy heart and join function.
Recuperation
Getting enough sleep will contribute to your body and mind feeling refreshed. Sleep is also allows for your body to repair tissue and muscle damage.
Hydration
Stay hydrated throughout the day, drink herbal teas as well as water. Oranges are a healthy snack and also a great way to keep hydrated boosting your vitamin C levels as well.
Looking after your muscles
Maintain your muscles by incorporating stretching into your daily routine. Keeping your muscles supple is important because not only will it help your body repair the strained areas quickly it prevents injury. Stretching lengthens your muscles and improves flexibility which increases their efficiency. Always be sure to ease into any stretching if your muscles are cold. Try also combining foam rolling into your stretching routing when legs are feeling tired and aching.
If you are feeling like your body is in need of some professional TLC a sports massage or body treatment at your local salon or spa could really help rejuvenate your physique in the last few weeks leading up to the marathon.