Special: Healthy Meal Options for People on The Go!
---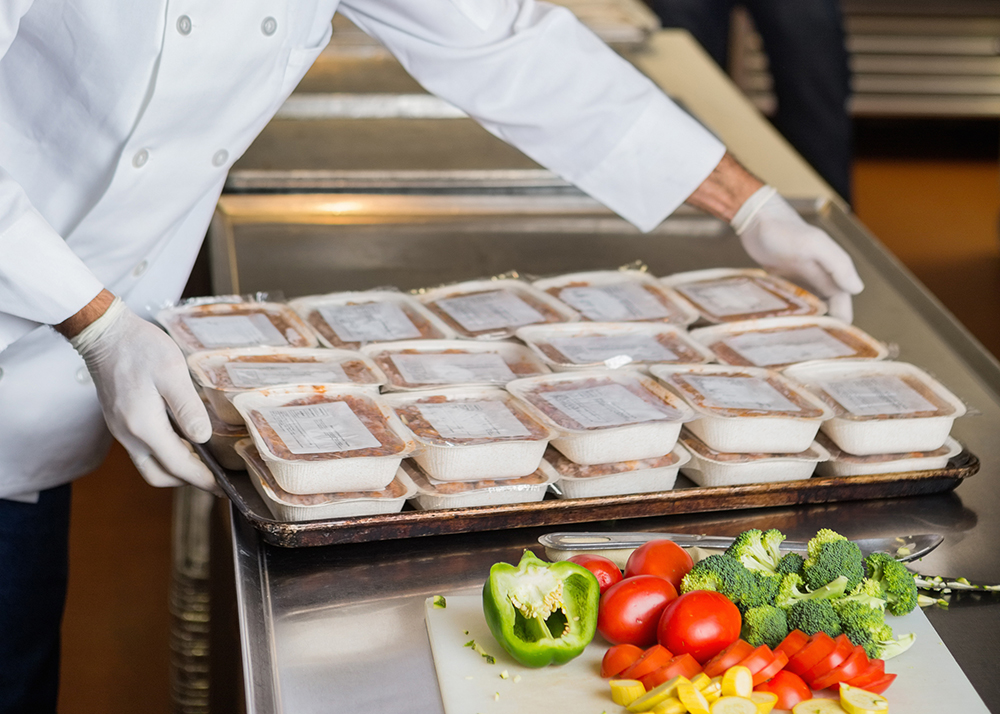 Short on time but in need of healthy meal options to avoid drive-thru eating and fast food? Here are a few food meal delivery plans that can make your life easier and even feed a family.
Note: The plans below have been tried by the SFW staff. We did not include some other meal delivery options because the reviews varied and did not want to offer up products we had not tried.
New York, LA, SF and Seattle:
Ingredients are fresh and healthy options are available. Chefs use fresh, wholesome ingredients to create ready-to-eat meals and cooking kits. All the food has a listing of ingredients and nutrition plus dairy-free, gluten-free and vegan options are available.
Prices range from $5-$15 for individual snacks, sides, entrees and dessert.
Sample foods: Salmon and ginger rice bowl, roasted half-game hen, herb-roasted chicken breast
NY Only: Kettlebell Kitchen
From pure paleo to fat loss to muscle gain to sports performance, nutritionists offer custom-tailored meal plans to help you achieve your personal goals.Meals rely on traditional ingredients to minimize intestinal inflammation so you can better absorb nutrients and fuel the hardest working machine you know – your body. Delivery is made to a commercial refrigerator at the pickup location you select upon account creation. Your meals will be waiting for you to heat, eat and feed the champion in you.
Prices range from  $4.95–$11.95 for individual sides, snacks, and meals. You can get a 10 percent discount if you sign up for a 30-day meal plan.
Sample Menu: Free-Range Chicken Breast served over a delicious Bed of Julienne Zucchini with a side of Sesame Ginger Bok Choy to Grass-Fed Beef Meatballs topped In Homemade Italian Marinara with Orange Roasted Fennel and Haricots Verts to Delicious Wild Salmon Meatballs in a Delightful Coconut Mustard Sauce, served over a Bed of Fresh Zucchini Noodles. Tons of options for different meal plans.
LA Only: Klean Los Angeles
For conscientious eaters that care about the quality of their proteins, Klean LA is an excellent choice.  Beef is always local, free-range and grass-fed and Mary's Free Range supplies the chicken and turkey. Produce and grains are also locally sourced and organic when available. In addition to individual meal plans, they also offer plans for families of four, which include a balanced meal of proteins, vegetables, and carbs so the whole family can get in on quality nutrition. One of the testimonials even stated, "The bags arrive in a bag that keeps them cold. You will receive an email with a detailed menu of each recipe. I was pleasantly surprised about the food I received (ranging from steak, beef, salmon, chicken, and a mix of veggies). After a few weeks of eating the food, I realized that I started to crave healthier foods/protein instead of food that is packaged with fake sugar etc."
Prices range from Daily to Monthly, from Juice Cleanses to Family plans from $60 to $1500.
Sample Menu: Not available
South Florida (Miami, Ft. Lauderdale) Only:
Low Carb, No Carb, Vegetarian, Pescatarian, Gluten Free, Dairy Free, Vegetarian and Paleo options are available. Four and two course meals are available with side dishes like salads and wraps. You have the option to tailor your meals by day and select which plan you prefer so there is variety each day. While it says made and delivered fresh every day, fit2go does not offer organic food options.
Prices range from  $7-$11 a day. 
Sample foods: Asado fit2go, corn/pea salad, turkey burgers, potato leek soup, paleo cookie spirulina, vegetable soup, mango salad, tamarind pork.
The plans are offered in 1, 2 and 4-week programs with 1-5 meals a day. The longer the plan, the lower the cost. There are 4 programs: the Classic, the Paleo, the Vegetarian and the Vegan.  The food is high quality, Farm to table – consciously sourced, grass fed beef, preservative free, hormone free, no additives. Besides the individual plans, Deliver Lean also offers Corporate plans that not only foster a healthy and wellness environment, 100% tax deductible for employers who subsidize all or a portion of the employees' meals.
Prices range from $12-10 a day.
Sample menu: Eggs Florentine Frittata w/ Spinach, Tomato, Scallions, Feta, & All Natural Turkey Sausage Patty, Tuna Artichoke Lemon Caper Wrap w/ Fresh Spinach.
Greater Nationwide Delivery Options: 
Receive recipes and ingredients for 2-4 adults, 2 adults to children, and select between classic, veggie, or family groups. The plan is designed so that you don't have to worry about hunting for different ingredients while you have a family to feed.
Family plans start at $8.74 a meal to $9.99 a meal. 
Sample menu: Rustic Beef Ragu, Wasabi lime salmon, lemongrass pork burgers, roasted pork tenderloin, golden grain stuffed peppers are just a few of the different foods you can cook.
To see HelloFresh delivery options, click here.
Another expansion which just makes delivery to homes easier is Ubereats, a delivery service tested and released in certain cities about a year ago to bring food to homes from different restaurants that don't offer delivery. While it's not as economical as the other providers, it is still an option if you want to order fresh food from a local spot without the drive or taking the time to make your own meal.
There are additional options locally if you have specific diet goals. If you've tried another meal plan delivery, please share! We'd love to hear about it.
To stay on top of the latest wellness news, receive spa offers and get special members only on day spa/weekend retreats, click here.