Sneaky-Fast Ways to Add Protein to Your Diet
---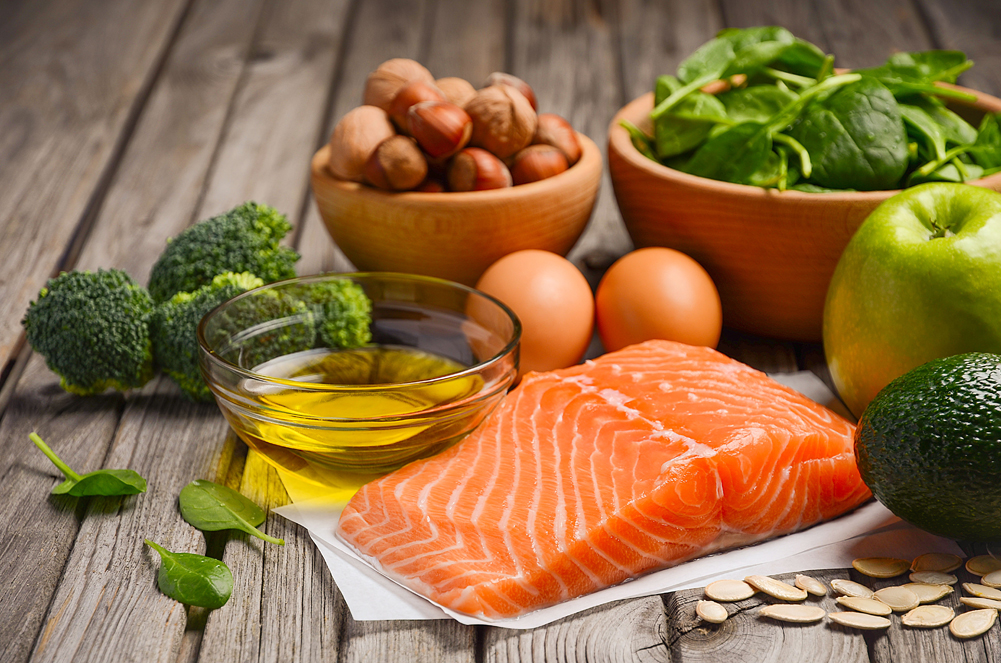 Determining how much protein you need every day can seem like a puzzle that requires higher math skills but one thing is certain: the amount recommended by many nutrition organizations, which can be as low as 46 grams per day for the average sedentary woman, may not be enough. For example, if you are trying to build lean muscle–or you exercise regularly –fitness experts may recommend twice as much or more. Consuming that much protein may seem daunting but it's easier than you think to achieve your goals with these tips.
Spread It Out
Many of us eat carbs for breakfast, a salad for lunch and then try to get our protein at dinner,  the time of day when we need it the least. Douglas Paddon-Jones, professor of nutrition and metabolism at the University of Texas Medical Branch, points out that it's more effective to spread your protein intake out over the day.[1]  "Unless your physical activity levels are really high, you're not going to have much benefit going over 30 grams of protein in a meal."
A Little Here, A Little There
Kathryn Sansone, author, fitness expert and creator of GreekGirl Beauty Protein, the first whey and Greek protein, vitamin and mineral supplement specifically designed for women, recommends slipping more healthy protein into meals and keeping protein snacks handy.  Sansone adds cottage cheese to scrambled eggs (that's a tasty 27 grams of protein), always keeps a basket of paper bags filled with a variety of nuts on the counter, and always, always adds protein to salads, such as nuts, seeds, beans, lentils, chicken or tuna (a whopping 40 grams per can). She's also a fan of Greek yogurt, which has double the protein of the regular variety, and protein supplements that can be added to tasty shakes and snacks, including baked goods and dips.  Check out Sansone's favorite recipes here.
Read the Label
Most cottage cheese has a nutritious 10 grams of protein per half cup serving (good) but some brands have more (better!). Good Culture Organic Cottage Cheese, packs up to 19 grams of protein into a 5.3. ounce serving,  plus a healthy dose of live cultures. We're currently addicted to Good Culture with strawberry and chia seeds. It's pricier than the average store brand but worth it when you're looking for a between meal snack that satisfies your sweet tooth and is brimming with protein.
It's also smart to compare the amount of protein in different types of cheese: a slice can range from five to nine grams.  And all nuts are not protein-equal –almonds and pistachios both have six grams of protein per ounce while macadamia nuts have two and pecans three.  Veggies like peas, broccoli, and baked potatoes are also a good source of protein and easy to add to meals; it just takes a little homework to find more vegetable and grain options.
We're not recommending you become a protein gram fanatic, but tweaking your daily menu can pay off.   And since eating more protein usually means greater weight and fat loss, we think you'll like the results.
[1] Time.com, "9 Simple Ways to Eat Protein at Every Meal, " July 2016.