Top 6 Drinks for Deep Relaxation
Published: Monday, February 14th 2011
in Mindset
---
Surely you're aware of the abundance of the energy drinks on the market, designed to pump you up with caffeine, guarana, taurine, and sugar in the name of giving you an extra boost. But it seems that to counter the growing industry of drinks that stimulate, a bevy of beverages that are supposed to soothe has cropped up on the market. Our pals at NewBeauty Magazine have rounded up some of the top relaxation-inducing offerings. Full of amino acids like GABA and melatonin, which help to regulate sleep, these drinks will help you rest easy.
Check out the top six drinks for deep relaxation: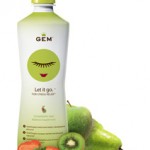 GEM®, Let it go:  Boasting five times the power of traditional stress-decreasing herbs, this drink also improves focus and boosts the body's ability to repair itself. $100 for 15 bottles, www.drinkgem.com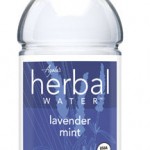 Ayala's Herbal Water Lavender Mint: Lavender has been used for centuries for its calming and sleep-inducing properties.  This certified organic water is made with all natural lavender, mint, lemongrass, and thyme.  $24 for 12, www.herbalwater.com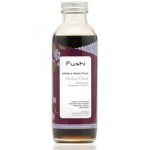 Fushi Valerian & Passion Flower Herbal Drink:  This naturally sweet beverage calms the nervous system when stress levels are elevated.  $25.50, www.fushi.co.uk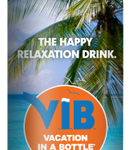 Vacation in a Bottle (ViB): With two juice-free flavors, mango lime and pomegranate berry, Vacation in a Bottle helps take a load off, allowing you to unwind and calm your mind. $40 for a 24-pack, www.drinkvib.com.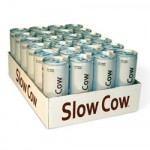 Slow Cow:  Whether you can't make it to your regular acupuncture session or you have a phobia of needles, this drink might be the next best thing since it relaxes without causing drowsiness.  $9 for a four-pack, www.slowcowdrink.com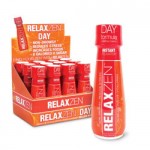 RelaxZen Day:  Packaged as a single-serving shot and TSA-compliant, RelaxZen decreases tension while helping you concentrate.  $3, www.relaxzenshots.com