We're Nuts for These Barùkas Nuts
---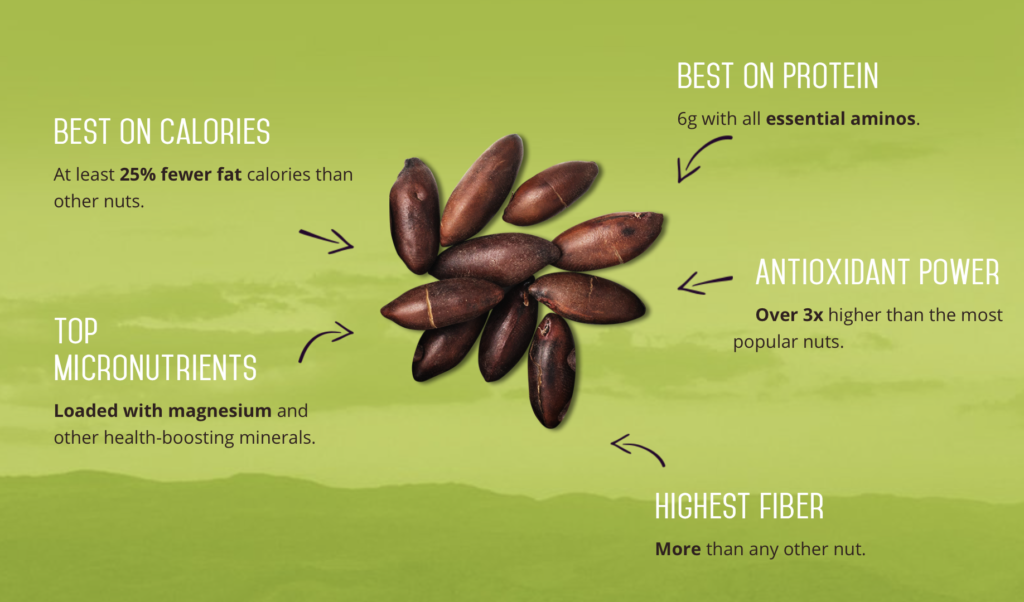 Just like Marvel is not done with superheroes, we're not out of new and exciting superfoods. Today, we're introducing our newest obsession – the Barukas Nut (referred as the Baru Nut in Brazil). Dubbed the world's healthiest nut, these little treats are packed with fiber and have antioxidant power. Plus as a bonus, they have fewer fat calories than any other nut.
Save the Earth One Nut at a Time
Thought you had heard of every nut out there? Well, these nutritious and delicious treats come from a specific region of South America called the Cerrado. And before we dive into why they are good for you, let's dive in for why they are good for the planet. These tasty morsels are grown in the wild without the need for artificial irrigation, pesticides, or fertilizers. Plus Barùkas® nut farmers plant a new Barùkas tree for every five pounds sold to help reforest the area, which had been previously decimated by deforestation. These nuts are literally saving one of the world's most ecologically important and bio-diverse regions in the world. Remember how much water almonds need to grow? Yeah, these nuts are the opposite of that.
And on top of that, you are helping the local community thrive since the Barùkas Nut producers hire local indigenous people who forage for the nuts. This allows them to make a living off the land and help preserve their natural habitat.
Get a Little Nutty About Nutrition
As well as the potential to save the rainforest, this healthy food has more fiber and fewer calories than any other nut. And they are loaded with antioxidants (more than a blueberry and three times as much as other nuts!) Plus, they are packed with protein and generous amounts of calcium, copper, potassium and zinc. 
Barùkas Nuts are crunchy and rich with flavor and are quickly becoming the go to addition for smoothies, desserts or salads. Try making a delicious Barùkas nut butter by blending Barùkas, vanilla, ghee, cacao butter, lankato maple syrup and salt. You'll be ditching all other nut butters soon enough for this wellness superfood!
Order a bag of Barùkas Nuts today and you'll soon be hooked on this vital and delicious new snack option. And you will discover why these tasty nuts are good for both weight loss and fat loss.