Your No-Guilt Guide to Satisfying Late-Night Cravings
Published: Thursday, August 6th 2015
in Nutrition
---
by Eugenia Killoran for Pritikin Longevity Center and Spa
Most of us have no problem sticking to good, wholesome food during daylight hours. However, after dinner, we often get cravings for crunchy, salty junk foods and sugary sweets. We tell ourselves that it's our reward for "fighting the good fight" all day long and indulging can often leave us feeling guilty come morning. But satisfying late-night cravings doesn't have to leave you with a feeling of remorse. Here are some healthy swaps for those after-hour snacks… consider it your no-guilt guide to satisfying late-night cravings.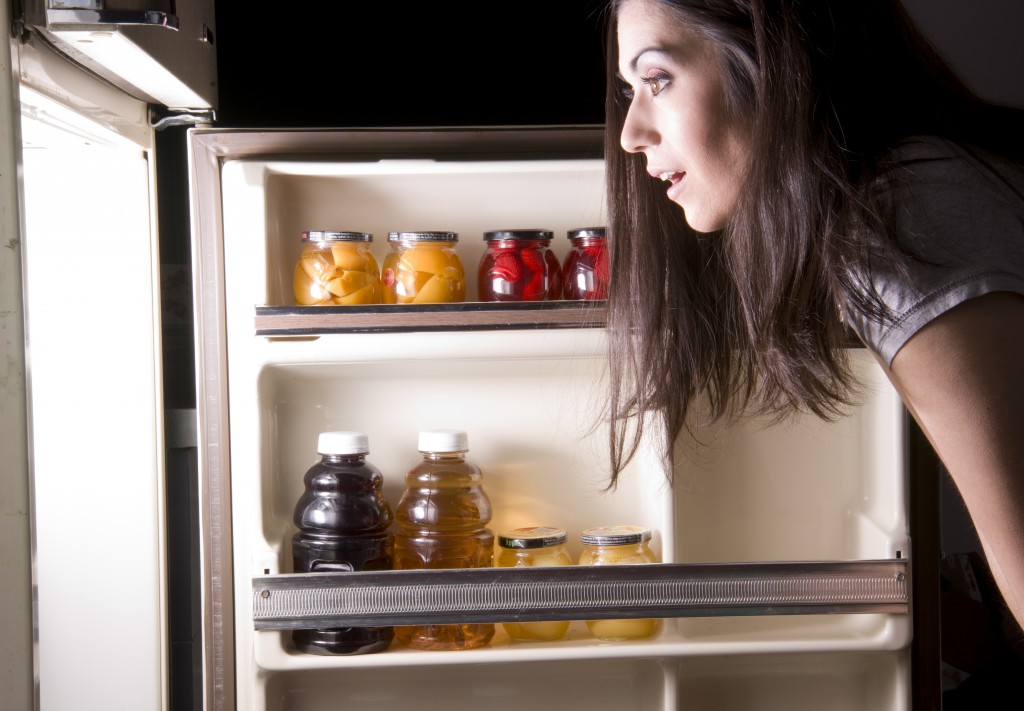 When you're craving salty, crunchy snacks, swap potato chips, toffee, and corn nuts for:
Air-popped popcorn
Wasabi peas
Carrots and radishes with hummus dip
Frozen 100 percent juice bars, such as Edy's® (or Dryer's®) Outshine No-Sugar-Added Fruit Bars
Pink Lady Apple Salad (Serves 1) 

Simply stir together 1 tablespoon of fresh lemon juice, 2 teaspoons of olive oil, and ¼ teaspoon of black pepper. Then combine with 2 cups of sliced Pink Lady apple, 2 cups of sliced celery, and 1/3 cup finely sliced red onion. Lots of crunch, sweet, and tang!
When you're craving creamy treats, don't expand your waistline and clog up your arteries with saturated-fat-rich foods like ice cream and cheesecake. Instead, swap them out for:
Nonfat, plain Greek yogurt topped with fresh raspberries or strawberries
Frozen sliced bananas blended until smooth
Nonfat frozen yogurts and yogurt blends, such as Stonyfield® Organic Nonfat Frozen Yogurt and Dreyer's® Slow Churned Yogurt Blends
Very Berry Ice Cream (Serves 8)

You'll need: 2 peeled, sliced and frozen bananas, 1 cup frozen strawberries, 1 cup frozen blueberries, 1 cup frozen raspberries, Up to 1/2 cup soymilk, 1/4 cup frozen apple juice concentrate, undiluted. Then, before serving put frozen berries and bananas in a food processor, pulse fruit and add soymilk to desired creamy consistency and apple juice concentrate for sweetness. Blend until smooth and enjoy!
When you're craving chocolate it's easy to justify the indulgence when you think about its health benefits, but let's not get carried away. "We cannot ignore the very high calorie density of most chocolate foods. The more we eat, the fatter we'll get," warns Kimberly Gomer, MS, RD, Director of Nutrition at the Pritikin Longevity Center. So skip the candy bars, hot fudge sundaes, and chocolate chip cookies. Swap them out for chocolate treats that are much lower in caloric density, like:
Nonfat Frozen Yogurt, such as Stonyfield's After Dark Chocolate
No-Sugar-Added, Low-Fat Frozen Fudge Bars, such as Fudgsicle's® Chocolate Pops
Sugar-Free, Fat-Free Chocolate Puddings, such as Jell-O
Fat-Free Hot Cocoa, such as Hershey's and Ghirardelli's Fat-Free Cocoa Powders
Chocolate Ginger Mousse (Serves 4)

You'll need: 4 ounces Hershey's fat-free, unsweetened cocoa powder, 1½ to 2 tablespoons Stevia, 1/4 cup hot water, 12 ounces firm or extra firm silken tofu, 2 teaspoons vanilla extract, 2 tablespoons fresh ginger juice (Slice off skin of ginger root, then grate the root and squeeze to extract juice.) Then, in a small stainless steel bowl, combine cocoa powder, no-calorie sweetener, and hot water. Stir till mixture has a smooth, thick, fudge-like consistency, adding more water as you stir, if needed.In a food processor, blend tofu till completely smooth, about 10 seconds. Then add fudge, vanilla extract, and ginger juice, and blend until smooth.
Do you have any tricks, or healthy snacks, for satisfying late-night cravings without the guilt? Share them in the comments!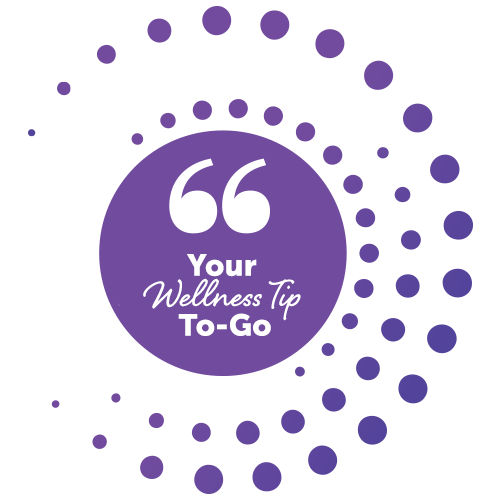 Your Wellness Tip To-Go:
Sometimes when we're craving sweet, salty, our sour treats our stomachs' are really rumbling for something else! Often we're just thirsty and a glass of H2O will satisfy that hunger but many times it's a healthy treat our body wants. Use this chart to discover the hidden meaning behind your cravings!