Sexy & Feminine Post-Mastectomy Bras
Published: Tuesday, September 28th 2021
by Spafinder
---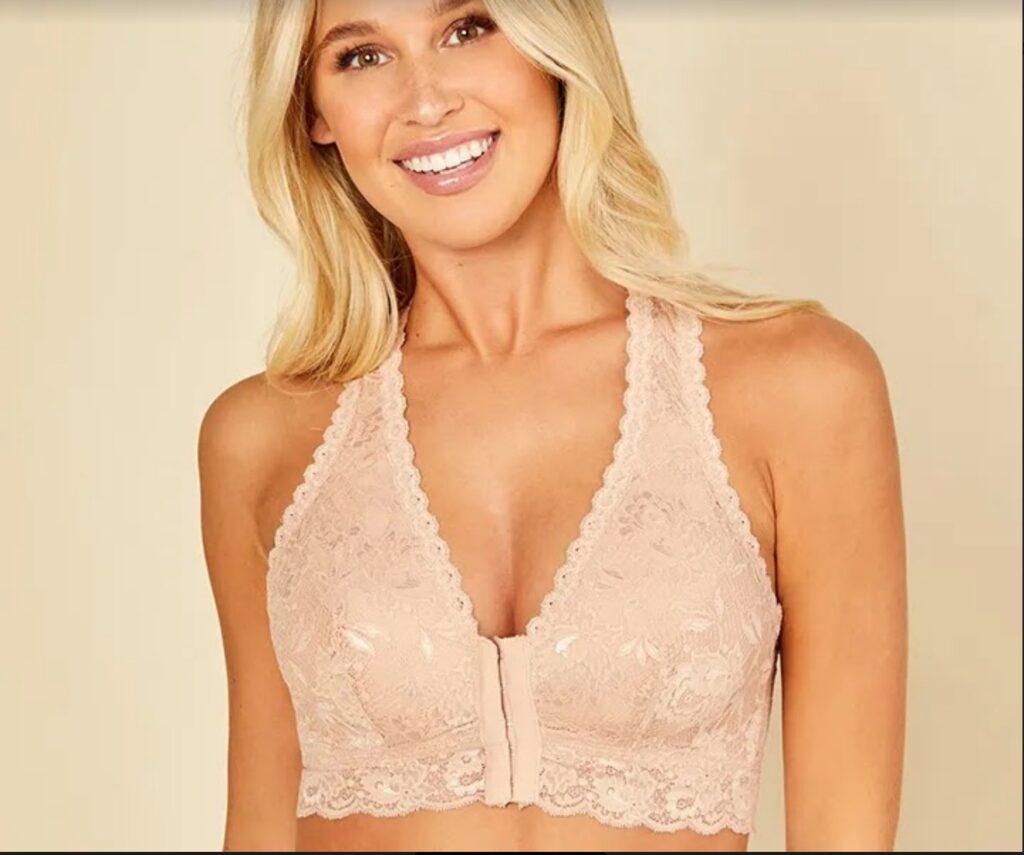 There are many things that one needs after a mastectomy, including lifestyle changes and self-love. The most important thing, however? Support. From your friends, family, and of course, your bras. Shopping for bras after your procedure can be overwhelming, which is why the best post-mastectomy bras are specially designed to match your new shape and the lasting changes in your body. They feature spandex stretch pockets to hold prosthetics or inserts in place, lack of underwire, and easily adaptable straps to fit all shapes and sizes. Brave and beautiful women deserve ultimate style and comfort after their mastectomy, and you'll feel at your sexiest with the following bras.
As a breast cancer survivor herself, Cosabella co-founder Valeria Campello understands the need to feel comfortable and sexy in your own skin post-mastectomy. This is why she helped develop the Cosabella Renew Collection. The Valeria bralette was one of the first bralettes on the market designed specifically for post-surgery wear. It's made with 100% wire-free light compression in soft, rich microfiber, side openings for drainage tubes and inserts, plus adjustable straps and interior form pockets to promote healing. It's the perfect blend of beauty and wellness, helping the one in eight women who will develop breast cancer in their lifetime (like Campello) to feel their very best.
Coming soon at Cosabella: the Eleanor for sensitive wear during radiation treatment. Prosthetic pockets also allow this bra to be used as a solution post-surgery. The Cathy is designed for post-surgery use, to easily shape breast forms for either augmentation, reduction, or reconstruction. This bralette focuses on support, shaping, and compression to stimulate the lymphatic system as the body recovers.
Anaono's tagline is "Bras for Breast Cancer Thrivers," and it's as true to form as their perfectly fitting post-mastectomy bras. Those who undergo the procedure aren't just survivors, they're thrivers… and these garments give you the support you need as you adjust to old and new aspects of life. Anaono makes bras for all types of people, whether you've had a mastectomy, breast implants, a flap recon, a lumpectomy, or practically anything else.
Were you an avid hiker or exercise enthusiast prior to your mastectomy? Return to your old habits with Athleta Well, featuring bras for all your athletic needs. The Empower collection lives up to its name, with a unique design that's made for active women post-mastectomy. The mid-rise neckline "strikes the balance between concealed and revealed," and zips up to create support for your medium-intensity workouts. If you're a runner or cardio fiend, you can try the Elation, Hustle, or Ultimate Legend bras for more support as you adjust to your post-surgery workout routine. The options are endless with Athleta Gap, and they also sell affordable inserts.
HerRoom makes all types of sexy garments for all types of women, including swimsuits, lingerie, shapewear, and of course bras. HerRoom's mastectomy bras come in all types of designs and hues, helping you find your perfect fit and feel sexy and supported. One of our personal favorites is Bali, made with silky, thick fabric for softness on the skin and a Comfort-U back design to prevent straps from twisting. And then there's Amoena, available in an assortment of colors and ideal for comfort and leisure. HerRoom carries dozens of mastectomy bras, bralettes and breast forms that help you adjust with ease—and feel beautiful in every way!
Breast Cancer Awareness
October is Breast Cancer Awareness Month. Kristi Funk, MD, known for her surgical treatment of celebrities Angelina Jolie and Sheryl Crow and founder and director of the Pink Lotus Breast Center, explains why self-exams are so important. Here are her tips on exactly how to do your monthly exam.
Need a gift for a special occasion or just to say Thank You? Spafinder is the answer.
Most recent from Products We Love