Drink Recipes to Toast 2016, Detox Ones for the Day After
Published: Tuesday, December 29th 2015
in Recipes
---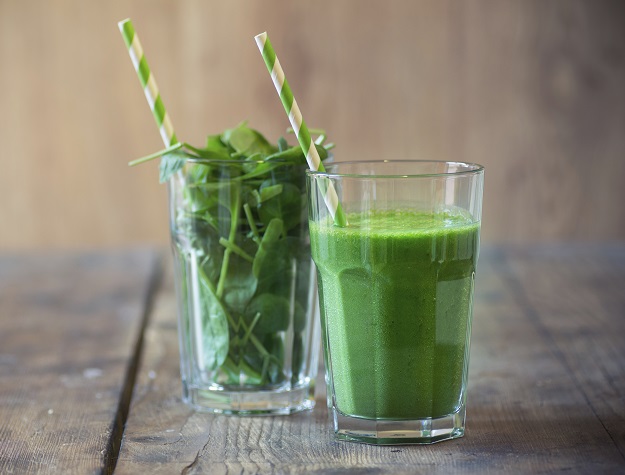 Hot toddies, cranberry martinis, mulled wine…ring in 2016 with festive cocktails such as these, then detox with healthy drinks the day after. Read on for six recipes we love!
Festive Drinks to Toast 2016…
Raise your glass to Sanctuary Camelback Mountain Resort and Spa's vegan Cranberry-Walnut Martini, which can be created in just a few simple steps. Get the recipe here. (We also have a vegan eggnog recipe if you're interested as well!)
We shared (and served) this Spicy Sangrita recipe from The Pony Room at Rancho Valencia during last year's NYE festivities, and are set to do so again to celebrate 2016. Make this handcrafted cocktail at home, complete with grenadine and a blanco tequila. Get the recipe here.
We favor this Sleigh Bell Cider cocktail from The Ritz-Carlton, Orlando, Grande Lakes, not only because it's a variation of a hot toddy (a cozy, cold-weather drink) but because it's a lower-calorie version of the drink (cheers to that!). Get the recipe here.
…and Detox Drinks for the Day After
Eliminate toxins from holiday parties and feel replenished from all the nutrients found in The Spa at Mandarin Oriental, New York's Apple, Cucumber, and Lemongrass Detox Juice. Get the recipe here.
Jump start 2016 with a few Detox Smoothies, courtesy of COMO Shambhala Estate, Bali. We continuously go to these three healthy juices whenever we need a nutritious pick me up; they're designed to help with bloating, detoxing, and stress, too. Get the recipe here.
Start the New Year on a healthy note by sipping Kamalaya Koh Samui, Wellness Sanctuary & Holistic Spa's Ginger Tamarind Cooler Recipe. It's rich in vitamins and minerals, complemented by ginger, tahini, and tamarind to help your body better digest foods. Get the recipe here.
Most recent from Recipes